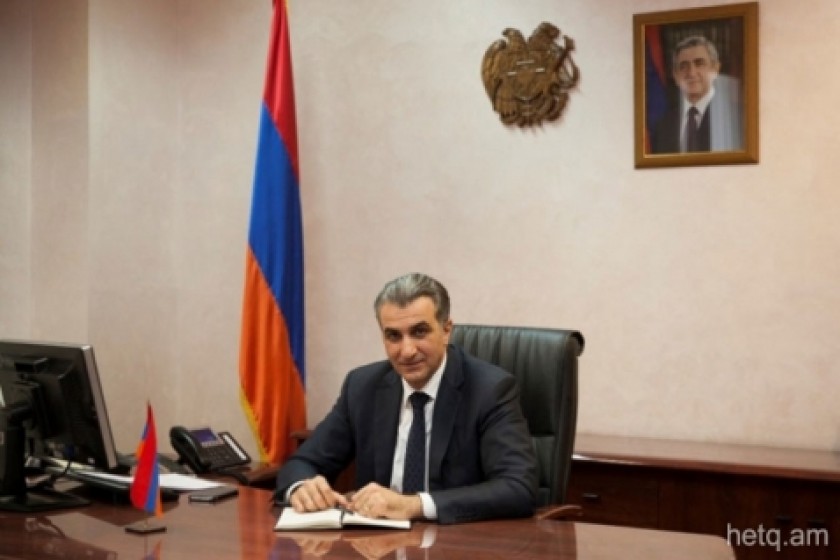 Armenia's Agriculture Minister Wants to Join Ruling Republican Party; Says He's a Team Player
Following the lead of Armenian Prime Minister Karen Karapetyan, Minister of Agriculture Ignati Arakelyan, today filed a request to become a member of the ruling Republican Party of Armenia (RPA).
Arakelyan said that while membership in the party isn't obligatory, he's a team player and that the ideology of the party is close to his own.
When asked, Arakelyan couldn't point to any specifics, confessing that he wasn't familiar with the so-called Nzhdeh ideology of the Republican Party of Armenia.
Arakelyan said he's always voted for the RPA.
(Garegin Nzhdeh, 1886-1955), was an Armenian statesman, military strategist, and a member of the ARF)