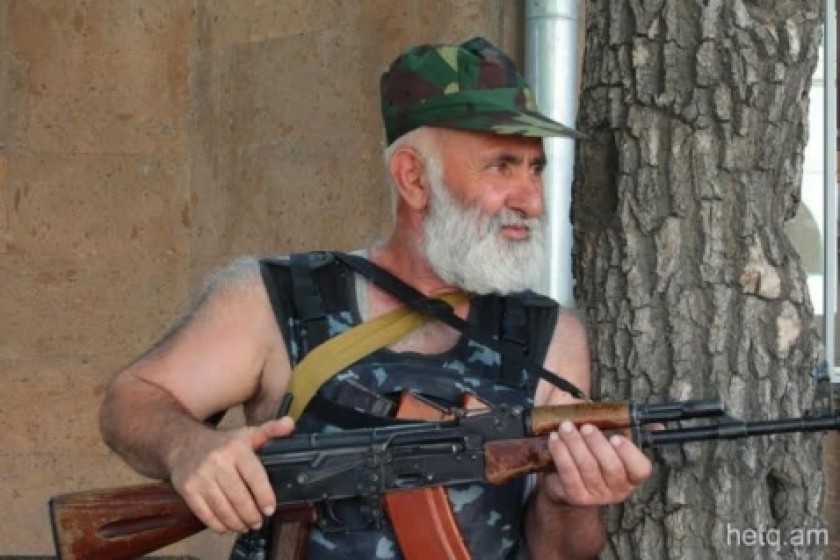 Yerevan Court Denies Bail for Sasna Dzrer Member Martiros Hakobyan
A Yerevan court yesterday denied bail to Sasna Dzrer member Martiros Hakobyan, and extended his pretrial detention for another two months.
In court, Hakobyan railed against his pre-trial detention, pointing out the injustices prevalent in Armenia.
Hakobyan also argued that the Yerevan police compound that the armed Sasna Dzrer group seized and held for two weeks in July couldn't be considered a police site given the photos and items he saw inside.
Hakobyan faces charges of illegally obtaining arms and explosives and hostage taking.