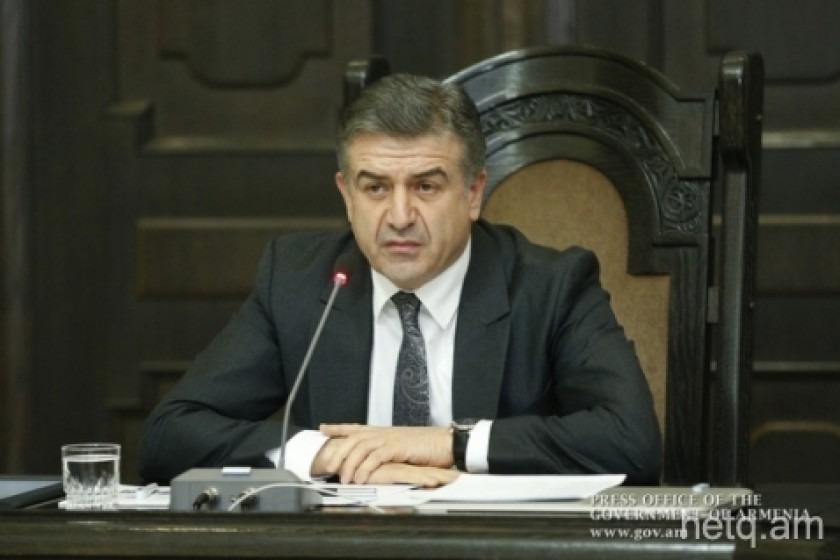 Armenian Prime Minister Wants Greater Attention Paid to Criminal Cases of Non-Combat Soldier Deaths
Armenian Prime Minister Karen Karapetyan has instructed Artur Davtyan, the country's prosecutor general, to pay attention to court cases regarding soldiers who have died in non-combat circumstances.
Karapetyan, at a cabinet session today, told Davtyan that the government has received numerous petitions from the parents of soldiers so killed and that the examination of their criminal cases falls under the purview of the prosecutor general's office.
The prime minister promised to hand over the received petitions, along with contact information of the families, so that the prosecutor general's office can set-up meetings with the families.