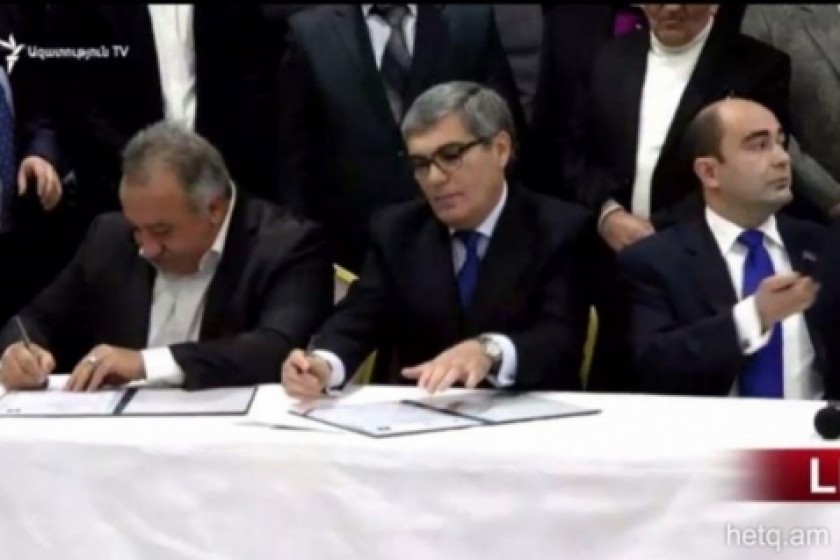 Three Political Parties in Armenia Sign Cooperation Agreement Regarding April 2017 Parliamentary Elections
The presidents of three political parties in Armenia (Edmond Maroukyan-Bright Armenia, Sasoun Mikayelyan-Civil Contract, Aram Sargsyan-Republic) today signed a cooperation agreement reached on December 1 in the lead-up to parliamentary elections scheduled for April 2017.
The agreement states that the three parties will jointly coordinate political activities regarding the parliamentary elections.
Maneh Tandilyan, secretary of Bright Armenia, said that the public had demanded such a move.
Tandilyan said that the signatory parties had expressed the political will to set aside their differences to create a dignified Armenia where individuals aren't tools but rather the objective, a country in which human rights and citizen rights will become a reality.
The agreement envisages the three parties participating in the parliamentary elections and those for the Yerevan Municipal Council as a unified electoral alliance.
Photo: azatutyun.am