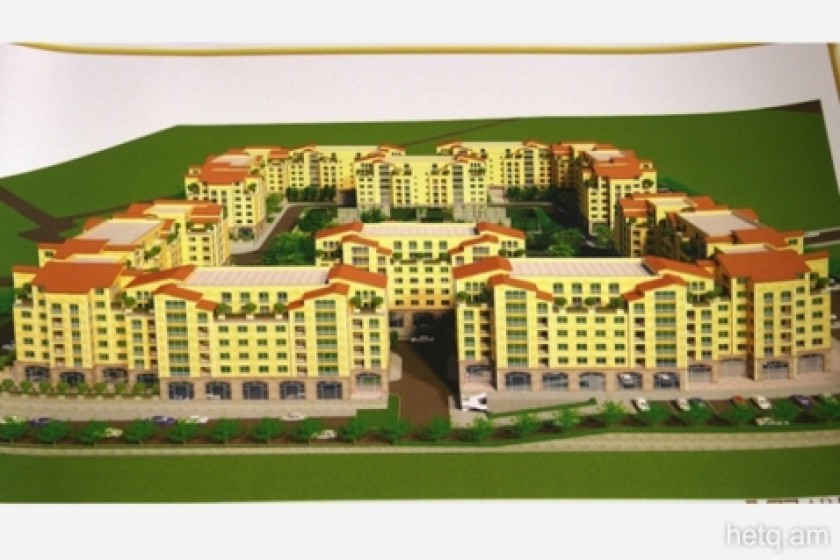 $86,700 Donated for Failed "New Haleb" Neighborhood for Syrian-Armenians Remains Unused in Yerevan Bank
While the plan to build a neighborhood for Syrian-Armenian refugees in the town of Ashtarak, a half hour drive from Yerevan, never got off the ground, monies donated for the cause remian unused years later.
660 individuals filed application for apartments at the neighborhood to be called New Haleb. Estimates to build the neighborhood hovered around US$25 million, to be raised from the applicants and benefactors.
But the required funds were never raised and the project remained on the drawing board. Benefactors kicked in 52 million AMD (around $107,200 at today's exchange rate), of which the late Hrant Vardanyan contributed 42 million AMD.
The Coordinating Center for Syrian-Armenian Problems, an NGO headed by Armenia's Ministry of the Diaspora, was responsible for the project.
In a 2015 Hetq article, the NGO's director, Lena Halajian noted that of the 52 million AMD, 10 million had been allocated for land surveys at the neighborhood site and that the remainder, 42 million, had been deposited in the ACBA Credit Agricole Bank in Yerevan.
The money remains in the NGO's bank account today.
When asked what will become of the money and whether it couldn't be used to assist Syrian-Armenians now in Armenia in other ways, Halajian says the money was donated for a specific purpose and can be only spent for other needs if the legal heirs of Vardanyan agree.
So far, the NGO isn't planning to present such a request to the Vardanyan family.