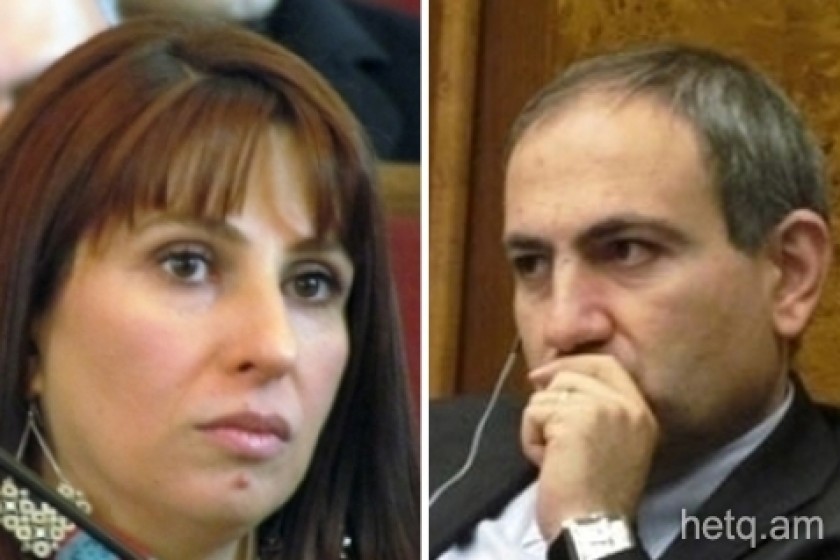 Armenian MPs Get Into Shouting Match Regarding Soldier Compensation Bill
Tensions flared today in Armenia's parliament during the second hearing regarding a bill that would introduce a 1,000 AMD monthly tax to fund compensation for soldiers killed or disabled during military service.
When HAK (Armenian National Congress) faction MP Nikol Pashinyan declared that the funds would go to the families of the soldiers, and not line the pockets of government officials, Heritage Party MP Zarouhie Postanjyan took offense and screamed that such wasn't the case since the fund would be supervised by the government.
Postanjyan then requested time to explain why she made such a claim and was instructed by Edward Sharmazanov, who was officiating at the hearing, to log in her name to address the hearing.