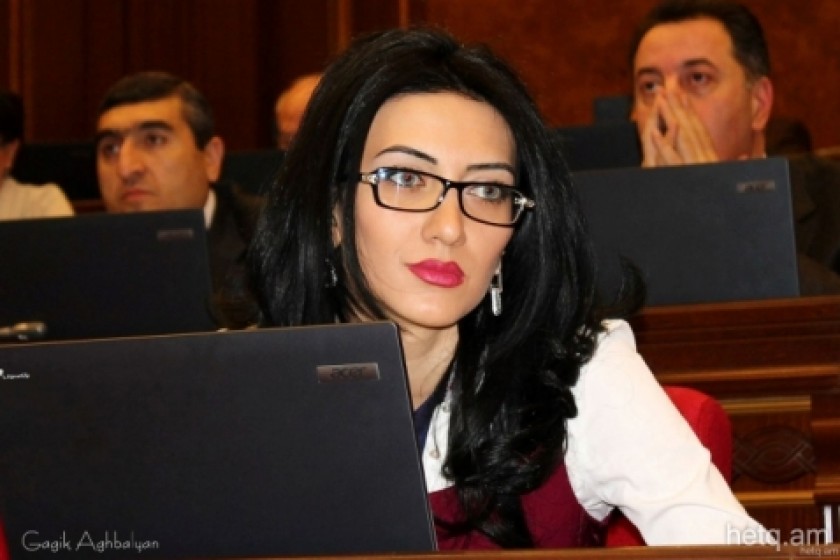 Armenian Parliament Debates Bills Designed to Crack Down on Illegal Personal Enrichment by Officials
At a special session of Armenia's parliament today, Minister of Justice Arpineh Hovhannisyan announced that two bills up for debate that would make changes and amendments to the criminal code and the criminal judicial code are designed to hold accountable those officials who declare increases in property or decreases in debt without substantiating the revenue sources.
Hovhannisyan said the bill is designed to crack down on illegal personal enrichment and to criminalize such cases.
As it now stands, top officials in Armenia often disclose large amounts of asset purchases based solely on meager state salaries. The ethics committee set up to look into such matters has never investigated such financial inconsistencies.