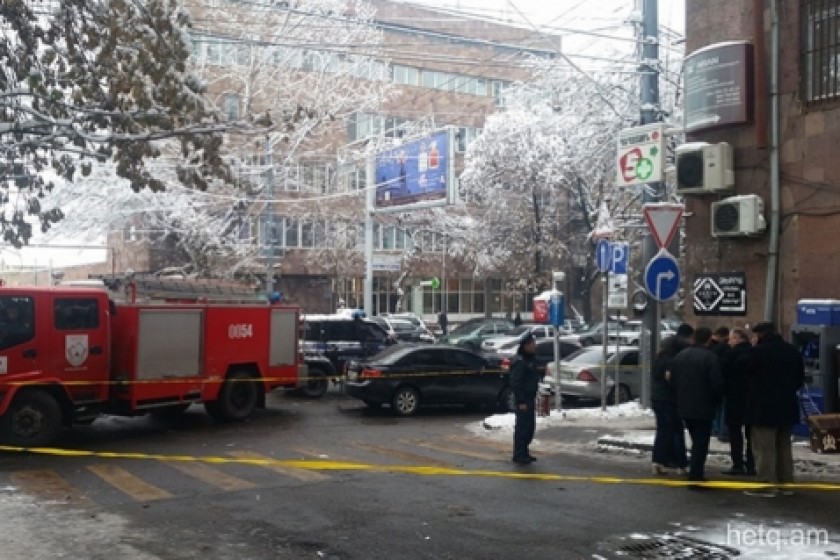 Botched Attempt to Blow Up Bank ATM in Yerevan
An unknown assailant(s) attempted to blow up a VTB Bank ATM terminal in Yerevan today and steal the cash inside, this according to the country's Investigative Committee (IC).
IC press spokesperson Sona Trouzyan told Hetq that police were alerted at nine this morning and responded to 56 Baghramyan Avenue toinvestigate.
"They tried to blow up the ATM but failed. An investigation has been launched to identify the culprits," Trouzyan said, adding that no one was injured during the botched incident.
A local resident said he hadn't heard anything out of the ordinary this morning and only found out what had happened when he went outside and saw several police cars.