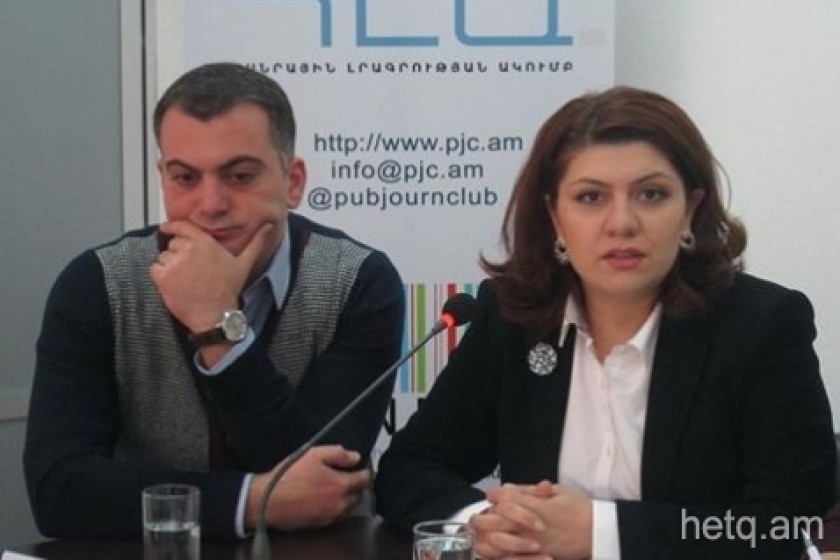 New Study Reveals that 40% of Parents in Armenia Use Physical Violence to Rear Children
At a press conference today in Yerevan, Aida Mouradyan, a member of the Children's Defense Network (CDN), announced that a recent survey of 1,000 parents revealed that 40% employed physical violence when rearing their children.
Mouradyan said that a 2010 study revealed similar findings.
CDN President Mira Antonyan that there is no precise data regarding physical violence towards children in Armenia because police and NGOs only have figures regarding reported cases, and that the number of cases is much higher.
Antonyan said that society at large has yet to confront the issue head on and that many still cannot agree as to whether cases of physical violence towards children or between spouses should be reported.
The CDN president said that many believe that such issues must remain within the family and not publicly disclosed.
CDN board member Nouneh Geghamyan said that there is a glaring lack of state services in Armenia adequately trained to deal with the problem.
CDN member Arshak Gasparyan said that when issues of domestic violence are discussed, a large segment of society needs to be educated regarding the basic concepts of family and love and that violence cannot be equated with family love or respect.
Gasparyan believes that a comprehensive approach can only successfully address the issue and that a partnership of state agencies and NGO's is the necessary next step.
Photo: Arshak Gasparyan, Mira Antonyan (Media Center)