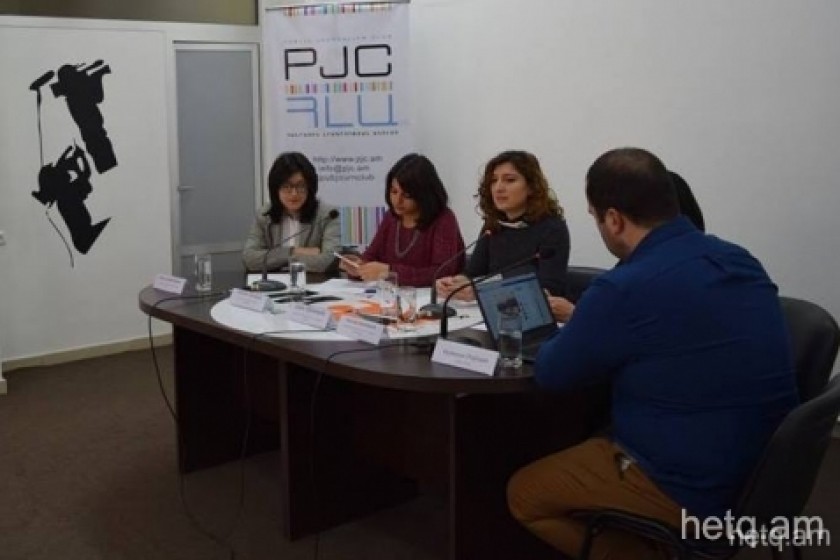 Armenia 2016 - 10 Domestic Violence Deaths, Says Expert
Coalition to Stop Violence Against Women coordinator Zaruhi Hovhannisyan told reporters today in Yerevan that a domestic violence hotline operating in Armenia had received 5,000 calls in 2016, even though local law enforcement puts the number of calls at 1,500.
Summing up 2016 in terms of defending women's rights, Hovhannisyan said that the government had finally pledged to accept legislation, which the collation worked on, regarding preventing family violence and assisting victims.
Hovhannisyan added that it still wasn't clear if the coalition's suggestions regarding the bill would be considered. Nevertheless, she was confident that the new law would be an improvement and that the coalition is willing to cooperate with the government.
Hovhannisyan said that while there are conflicting opinions regarding acceptance of the bill, she believes that the law doesn't seek to destroy the Armenian family but rather to make it healthy and to defend fundamental human rights.
Anahit Simonyan, coordinator of the Women's Resource Center (a member of the coalition), said that various steps had already been taken to do away with discrimination against women, and singled out the education sector.
Society Without Violence director Lida Minasyan told reporters that ten deaths due to domestic violence had taken place in 2016.
Sexual Assault Crisis Center representative Anna Hovhannisyan said that passage of the new domestic violence bill was very important in that it would provide the mechanisms in order to defend and save lives.