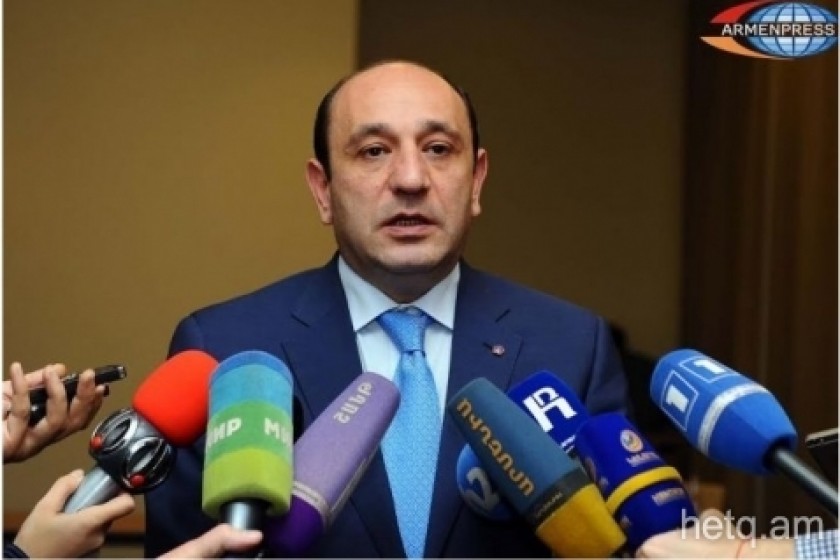 Armenia's Minister of Economy Predicts "Substantial" Growth in 2017
Souren Karayan, Armenia's Minister of Economic Development and Investments, told reporters today in Yerevan that the future growth of Armenia's economy would be based on exports.
Karayan was optimistic that the rise in exports registered in 2016 would continue this year and that foreign investments would also increase. He did not specify any numbers.
"We accomplished much in the last quarter of 2016, preparing the groundwork, and we expect all economic growth criteria in 2017, including manufacturing and exports, to substantially grow," the minister said.