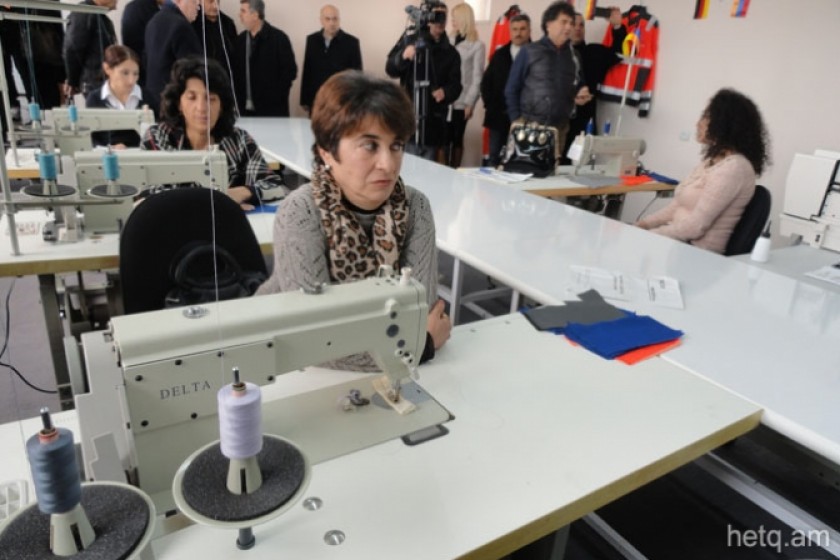 Resurrecting Textile and Carpetmaking in Armenia's Shirak Province: Training Center Opens in Artik
A project to resurrect textile light manufacturing in Armenia's Shirak province got a new boost on January 18 with the opening of a training center in the town of Artik to prepare workers for employment in a planned for sewing factory.
The initiative is the brainchild of the SASSTEX company.
Four months of training will afford at least 400 women of Artik and surrounding villages jobs at the factory. The first phase of training will see two groups of 20-25 take the one-and-a-half-month course.
The textile factory will be founded by Swiss-Armenian businessman Vartan Sirmakes and the Varagyan brothers of Artik. SASSTEX director Christian Gelici says a new building to house the factory will not be built. Rather, an unused structure will be renovated accordingly. Most likely, a school in Artik will be chosen after being consolidated into another.
"We plan to open two factories in Artik. One will produce clothing for workers and the other, items for the Zara brand. 90% of production will be exported to Europe," Gelici said.
895 individuals from Artik have already applied for jobs.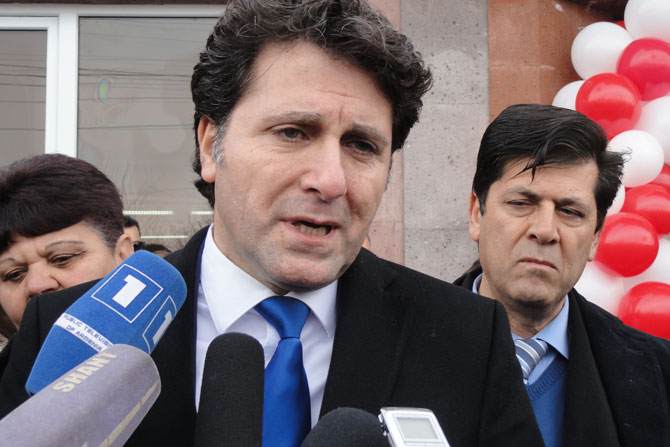 The name of Dutch-Armenian businessman Gelici is already synonymous with textile factories operating in Yerevan, Vanadzor and Amasya.
Another factory was scheduled to open last September in Gyumri. That's been put on hold. Gelici told reporters in Artik that the delay is due to the building of sixteen homes for families who have been living in shacks on the site.
"We couldn't just throw them out. It wouldn't be right, even though, if we had, no one could have faulted us. We decided to act differently and build them housing at no cost. The factory's fourth annex was planned for the site where the shacks are. We can't proceed until the homes are complete," Gelici said.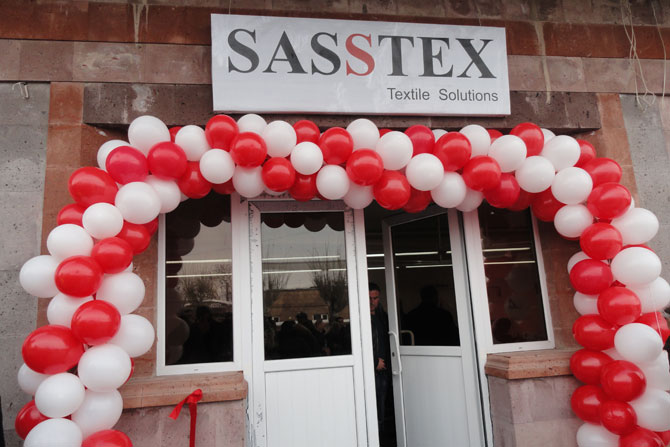 Wages will be paid according to quality and quantity; at the accepted base figure of 55,000 AMD ($113) a month.
"The reason for the low wages at Amasya is that local workers sew and carry out village work at the same time. Also, there are few young workers," said Gelici. "Yes, during the initial period they received 20-25,000 AMD. It's now up to 65,000. There's more potential in Artik and more young workers."
The businessmen plan to invest 1million Euros into the Artik venture, and it's not the only project planned for Artik.
Reza Nafezi, an Iranian businessman, was present at the training center's opening. He spoke about creating a carpetmaking center in Artik. The rugs are planned for export to Europe, China and Russia.
To resurrect Armenian rugmaking, Nafezi plans to invite specialists from Iran and Kazakhstan.
What style of rugs will be woven, remains to be seen. Hopefully, Nafezi will be introduced to Armenian rug weavers in Shirak who are still working.