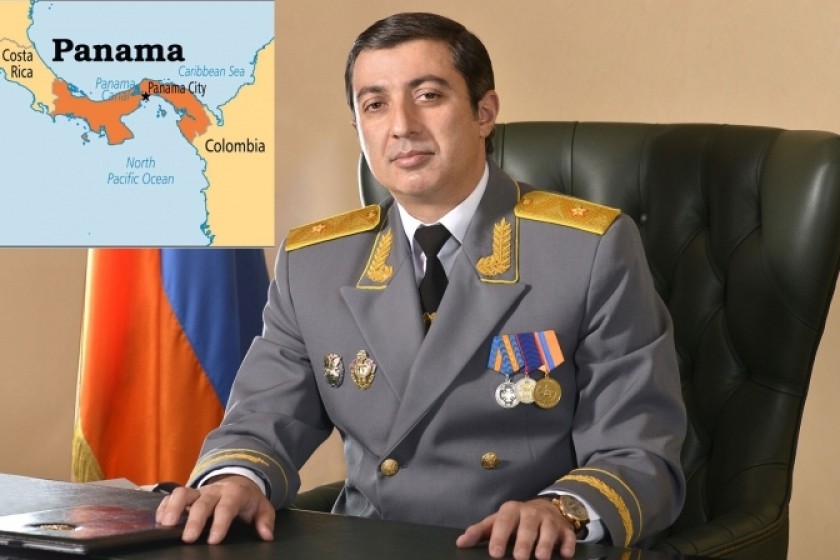 Switzerland Will Not Provide Legal Assistance in Mihran Poghosyan's Offshore Business Case
On January 11, 2017, Armenia's Special Investigative Service (SIS) received a notice from Switzerland's Federal Department of Justice and Police, saying that it couldn't offer legal assistance in the offshore business case of Mihran Poghosyan.
The SIS, replying to a Hetq inquiry on the refusal, offered no specifics. The SIS adds that it hasn't received any response from Panama since it filed a request for legal assistance six months ago.
Hetq wrote about the Poghosyan's (Armenia's former Chief Compulsory Officer) shady financial dealings in Panama and his Swiss banks accounts in April 2016, after data was uncovered in the Panama Papers. The data was obtained by the German newspaper SüddeutscheZeitung and shared by the International Consortium of Investigative Journalists (ICIJ) with the Organized Crime and Corruption Reporting Project (OCCRP) and more than 110 media partners from 82countries, including Hetq.
The criminal case filed against Poghosyan by the SIS has stalled ever since.
Hetq asked the SIS what specific agency in Panama had it filed its request to intervene in the case. We have yet to receive a response.
Hetq also asked the SIS if it was aware of the material (documents/correspondence) on Poghosyan in the Panama Papers. There was no answer to this as well.
SIS Press Secretary Marina Ohanjanyan told Hetq that they couldn't provide such information since the preliminary investigation regarding Poghosyan's alleged illegal business activities while the chief compulsory officer was ongoing.
During the investigation, Poghosyan, his relatives, and other individuals, both in Armenia and abroad, named in the Hetq piece have been questioned.
Important evidentiary material has also been obtained during the investigation from Armenia's Compulsory Enforcement Service (CES) and the State Registry of Legal Entities (arms of the justice ministry), and other organizations.
In May 2016, one month after the Hetq expose appeared and the SIS launched its criminal investigation, Poghosyan's companies registered in Panama transferred their stakes in Armenia to other individuals.
Sigtem Real Estates Incorporated and Hopkinten Trading Incorporated, two companies registered in Panama in which Poghosyan owned shares, were equal owners of Best Realty Ltd. registered in Armenia.
Best Realty is linked to the Compulsory Enforcement Service in that the company carried out appraisals of fixed and moveable property in CES cases.
If you found a typo you can notify us by selecting the text area and pressing CTRL+Enter