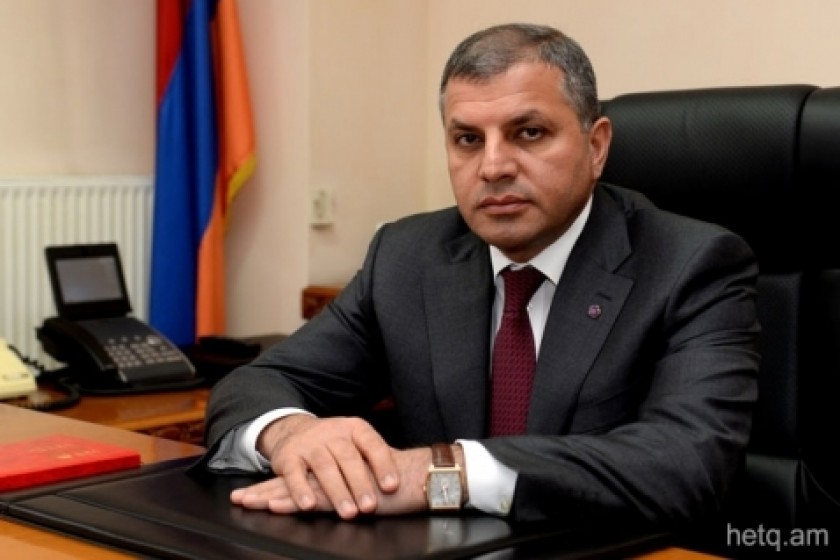 Armenia's New Ararat Provincial Governor: Over $2 Million in Cash Assets
Aramayis Grigoryan will replace Roubik Abrahamyan as governor of Armenia's Ararat Province.
Abrahamyan had earlier tendered his resignation
Grigoryan told reporters today in Yerevan that his appointment came as a surprise and that he had been notified, by telephone, just this morning by Prime Minister Karen Karapetyan.
Grigoryan said he would work as a "servant of the people" and would strive to "lessen their concerns".
Grigoryan served as Ararat marzpet (provincial governor) from October 2013 to April 2014. He was subsequently appointed Armenia's environment minister.
Grigoryan has declared cash assets of 810.6 million AMD (US$1.6 million), 300,000 rubles ($50,000), and $776,000.