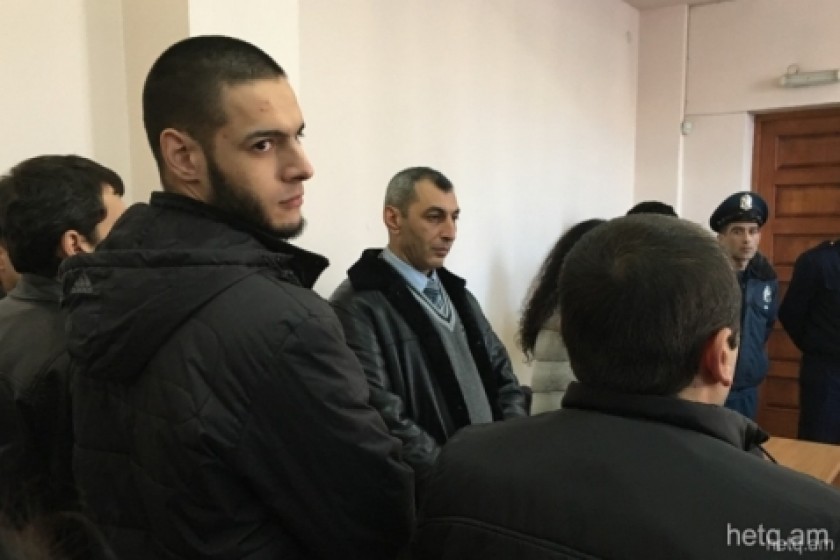 Yerevan Court Sentences Sari Tagh Protesters to Three Years for Using Violence Against Police
By Amalya Margaryan
A Yerevan court today sentenced three individuals to three years' imprisonment for using violence against police on July 20, 2016 during a public protest in the Sari Tagh neighborhood of the Armenian capital.
The three – Soso Margaryan, Gagik Mikayelyan and Arsen Mkrtoumyan – were accused on clashing with police during public unrest following the armed seizure of a Yerevan police building by the Sasna Dzrer group.
"I participated in the demonstration and accept the charge that I threw a rock. If our authorities aim to turn young patriotic guys into criminals, that's strange. We attempted to prevent bloodshed. We wanted the best outcome," Margaryan, a citizen of Russia, declared in court.
Margaryan's lawyer said his client had been caught up in the public unrest following the seizure of the police station and that he threw just one rock after police lobbed a flash grenade that landing at his feet, injuring him. The lawyer claimed that the rock hit no one.
The lawyer added that the police had used "special methods" to disperse the crowd and did not provide adequate time for the demonstrators to disperse.
Defendant Mkrtoumyan told the court that he too accepted his guilt and that he was sorry for what he did. "I ask for the chance to prove that what I did was spontaneous," Mkrtoumyan said.
The lawyers of all three had asked the court to show leniency, while the prosecutor had demanded a three-year sentence.