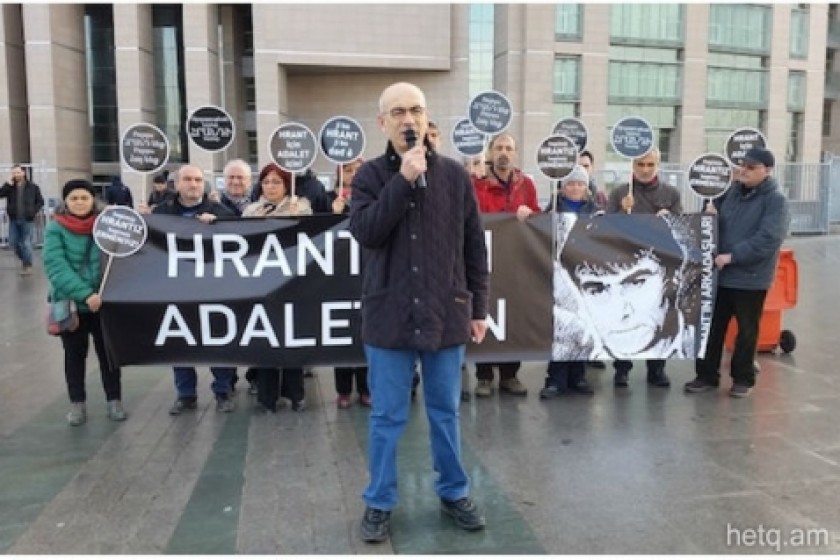 Demonstrators Outside Istanbul Court Demand Justice for Hrant Dink
Members of the "Friends of Hrant" movement demonstrated outside an Istanbul court today for the eleventh trial session delving into the 2007 murder of Hrant Dink.
They demanded justice in the case that has dragged on for the past ten years.
Bulent Ayden, speaking on behalf of the movement said, "Ten years have passed since his murder. We've been waiting for justice for those ten years."
In July 2014, the Turkish Supreme Court ruled that the investigation into the killing had been flawed, thus paving the way for trials of police officials and other public authorities. In the pursuit of this case hearings were held, and in January 2017 Ali Fuat Yılmazer, the former head of Turkey's police intelligence branch, gave testimony that the killing was "deliberately not prevented" and security authorities in Istanbul and Trabzon were responsible.
"Yilmazer and the other suspects are accusing others. However, he says nothing as to why the intelligence branch failed to protect Hrant," said Ayden.
The court session will last for four days. The court will listen to the testimony of others after Yilmazer.