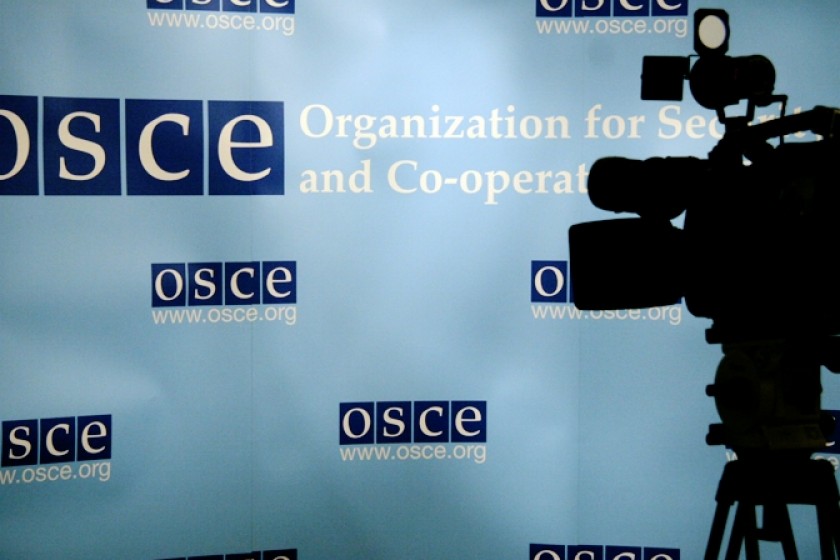 On the Possible Closure of the OSCE Office in Yerevan
Your Excellency Mr. Zanier,
The OSCE Office in Yerevan (hereafter also referred to as the Office) has been established based on the July 22, 1999 decision of the OSCE Permanent Council and started its operation on February 16, 2000 after the National Assembly of the Republic of Armenia ratified the memorandum of understanding signed between OSCE and the Armenian Ministry of Foreign Affairs. The Office is one of the key European institutions in the country. For many years it has played a vital role in prioritizing human rights principles in the work of the newly established political institutions of the Republic of Armenia.
Hereby we the undersigned civic organizations of the Republic of Armenia express our concern regarding the statements in the media on the possibility of closing the OSCE Office in Yerevan. It will cause significant damage to the development of democratic institutions and promotion of human rights in Armenia, where tangible breakthroughs have been achieved due to the work of the Office. Currently, it is one of the key actors in Armenia that manages to push forward democratic values in the agendas of the government.
It is noteworthy that the Office has had significant impact on the adoption of respective standards for conducting democratic elections in Armenia. Besides, it has actively monitored the implementation of these standards and provided recommendations for further improvements. Nowadays, its work is immensely important due to the upcoming parliamentary elections in and the challenges that the Armenia currently faces.
Finally, Armenian civil society institutions attach great importance to the active support of the OSCE Office in Yerevan to the work of civic organizations in the field of democratic institutions and human rights, specifically regarding law enforcement agencies, armed forces, and reforms on electoral processes. The latter has had much impact in shaping this sector. It has supported these organizations to tackle various issues more effectively and advocate for necessary government reforms in Armenia.
Considering the importance of the work that the OSCE Office in Yerevan does, we want to emphasize that its closure will hinder the process of building democratic institutions in the country. The Office is much needed in Armenia.
"Agate" center for women with special needs NGO
Analytical Centre on Globalization and Regional Cooperation
Armenian Constitutional Right - Protective Centre (ACRPC) NGO
"Asparez" Journalists' Club
"Bambir" Cultural NGO
Caucasus Research Resource Center-Armenia Foundation
Collaboration for Democracy Centre
Committee to Protect Freedom of Expression
Ecolur Informational NGO
Economic Development and Research Center
Foundation Against the Violation of Law NGO
Gyumri Youth Civic Center
Helsinki Citizens' Assembly–Vanadzor
Helsinki Committee of Armenia Human Rights Defender NGO
Hrazdan Youth Civic Center
Ijevan Youth Civic Center
International Center for Human Development
Journalists for the Future NGO
Lori Citizens Union BNGO
Media Initiatives Center
Meghri Women's Resource Center NGO
"Mission Armenia" NGO
"National Center for Legal Researches" NGO
New Generation Humanitarian NGO
Open Society Foundations-Armenia
OXFAM in Armenia
OxYGen Foundation for Protection of Youth and Women's Rights
Partnership and Teaching/P&T NGO
Peace Dialogue NGO
Protection of Rights without Borders NGO
Public Journalism Club
Real World, Real People NGO
Rights Information Center NGO
Transparency International Anti-Corruption Center
Union of Informed Citizens NGO
Unison NGO for Support of People with Special Needs
Vanadzor Youth Civic Center
Women's Development Resource Center Foundation
Women's Resource Center
Women's Rights Center NGO
Yeghegnadzor Youth Civic Center
Yerevan Press Club
Davit Gevorgyan, Director of YSU Center of Applied Psychology
If you found a typo you can notify us by selecting the text area and pressing CTRL+Enter