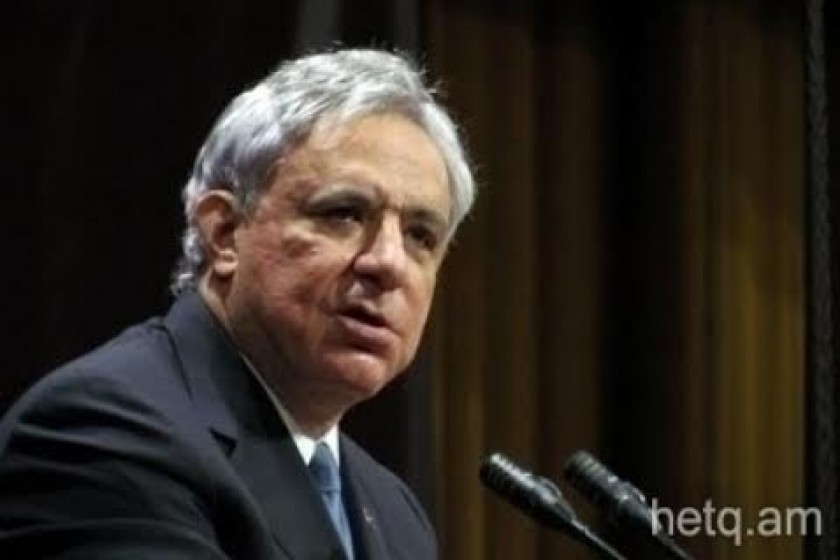 Oskanian's Campaign Pledge: "Wages will double, and pensions will increase"
At a Yerevan press conference today, former foreign minister Vardan Oskanian of the ORO alliance (Ohanian, Raffi, Oskanian), pledged to do away with speed cameras and paid street parking if their ticket came to power in the April 2 parliamentary election.
The same pledge was made by the Tsarukyan Alliance headed by business tycoon Gagik Tsarukyan.
Oskanian also stated that the main target of the ORO Alliance would be economic growth, adding that the current government is more interested in filling the state coffers by overtaxing businesses and individuals.
"Today, if you tell the government, let's raise pensions and salaries, it will answer, there's no money in the budget. If we come to power, our answer will be a categorical yes. That's what we will do because the budget doesn't define policy, policy defines the budget. Wages will double, and pensions will increase. Why? Because such steps will increase people's buying power," Oskanian said.