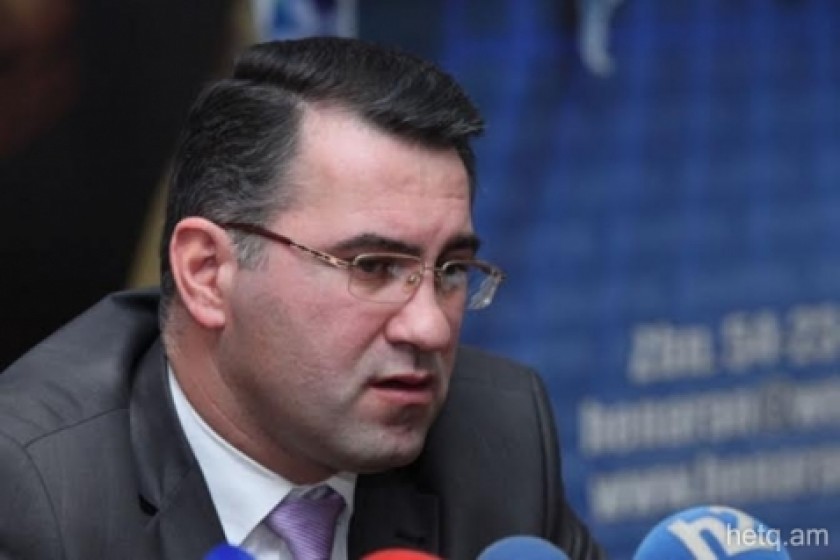 Armen Martirosyan: Postanjyan Could Have Headed ORO Alliance Ticket
Armen Martirosyan, from the ORO Alliance (Ohanian-Raffi-Oskanian), told reporters today in Yerevan that regime change was on the agenda yet again in order to restore Armenia's sovereignty.
Martirosyan shrugged off news that MP Zaruhie Postanjyan has left the Heritage Party, arguing that it had veered away from its former principles.
"Heritage is a party that has worked silently, away from the public spotlight, giving a chance to prominent individuals to work and represent the people," said Martirosyan. "Life goes on and we wish them well."
Martirosyan said that had Postanjyan joined the ORO, she might have been selected to top the ticket instead of former defense minister Seyran Ohanian, adding that she refused to entertain the idea of forming an alliance with others.