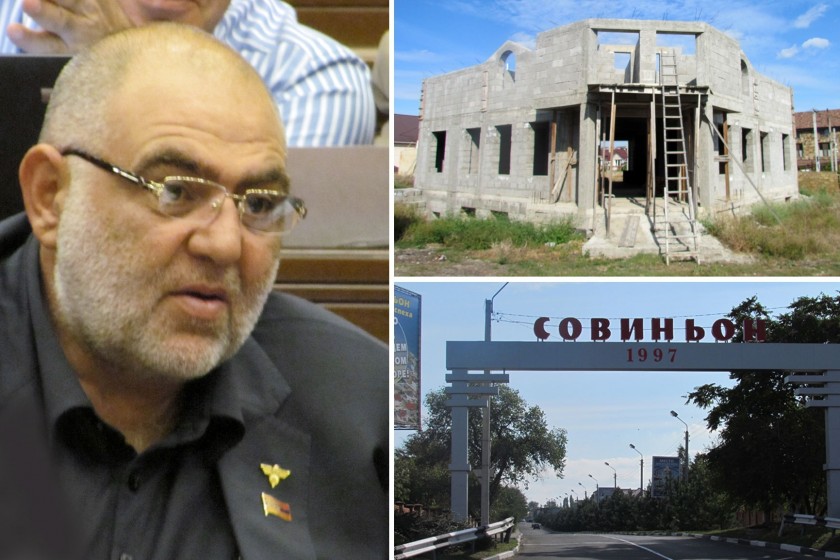 Armenian MP Sedrak Saroyan: Running in the Upcoming Parliamentary Election Makes Him "Lose Track" of Vast Property Holdings
Top officials in Armenia sometimes forget what they disclosed in the way of assets, now going out of their way to claim that they do not own this or that.
This is especially the case when officials are running for office; they want to project the image of a modest civil servant who can relate to the masses.
Such convenient amnesia was recently exhibited by Sedrak (Seyran) Saroyan, a ruling Republican Party MP who will be running in the April 2 parliamentary election to regain his seat.
In 2010, a woman named Ganna (Anna) Onishchenko gifted two parcels of land, adjacent to one another, in Ukraine's Odessa region (village of Mizikyevich) to Saroyan for free. The plots were zoned for construction, but work was never completed.
Onishchenko took title to the land in 2005, and although she turned over the plots to Saroyan, she still pays for utilities.
Saroyan, at first, declared the Mizikyevich land in his disclosure statement. But now, he feigns ignorance.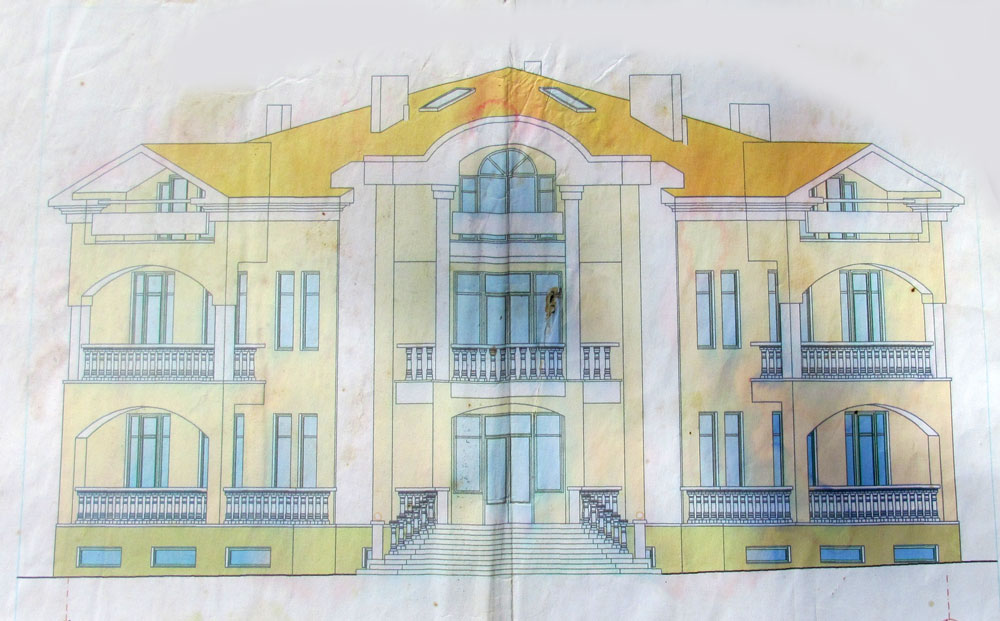 Saroyan, in fact, owns several properties in the Odessa region. But he's only disclosed one of them. Given that there are more than one properties, Saroyan got confused and declared that property in Mizikyevich about which he now doesn't remember and which isn't registered in his name. Instead, he hasn't declared that property about which he talks, albeit with great reservation.
This reporter visited the address in question. A two-story building is located on one of the plots. The neighborhood seems to be populated by the wealthy, given the luxurious private homes.
We couldn't approach the house, where Saroyan and his family spend their summers, due to security patrols. We needed permission from Saroyan, who wasn't in Ukraine at the time.
Saroyan is said to have wanted to turn the uncompleted structure into a hotel. A lack of money stopped construction.
The building has 58 rooms. A married Ukrainian couple live on the premises and keeps watch.
Saroyan started to open businesses in the Odessa region years ago. He leases beach land on the coast and used to operate the Duduk restaurant. He closed in down four years ago, and it's now run under the name of Art-Shar by Armenians from Artashat.
Armenia: Saroyan has declared the following property:
1) An apartment on Charents Street in Etchmiadzin
2) A two-story private house and adjacent land on Mashtots Street in Etchmiadzin
3) A parcel of land on the Etchmiadzin-Margara Highway
4) A two-story private house and adjacent land on Mashtots Street in Etchmiadzin
5) Farm land in the Armavir village of Haykashen
6) Two units off Azatutyun Avenue in Yerevan
Russia: Saroyan has declared the following property:
1) Residential house and land in Vsevoloshesk
2) An apartment in Sochi
Ukraine: Saroyan has declared the following property:
1) Two story house and land in Mizikyevich (Odessa)
Nevertheless, Saroyan says he doesn't own any of the above.
Saroyan's revenues and cash assets have decreased according to the financial disclosures he filed from 2011-2015. His wife Liana Saroyan declares no income.
In 2011, Saroyan declared 47 million AMD in cash; 40m in 2012; 23m in 2013; 6m in 2014; and 5m in 2015.
Gevorg Stepanyan, Saroyan's assistant, says any talk about his boss owning property is false. "He owns nothing in Ukraine. I can assure you," said Stepanyan.
Recently, Hetq was able to talk to Saroyan. At first, he said he owned property a long time ago under his mother's name.
When I reminded him that he had declared ownership of a house and land in Ukraine, he seemed to remember, saying he goes and lives there from April to September.
Saroyan denied that he owns beachfront property in Odessa. "All of Odessa is a vacation site. Even if I owned anything, who would I be afraid of? If I had, I'd say."
Saroyan, who fought in the 1990s Artsakh War, says he doesn't have the skills to engage in business, leaving it to his two sons.
He also claims not to own any property in Armenia, saying it all belonged to his mother or father.
Today, Saroyan lives in a two-story private house, complete with swimming pool, at the entryway to the town of Etchmiadzin. He says the building served as the office for the agricultural department in the Soviet era and that his father was the director.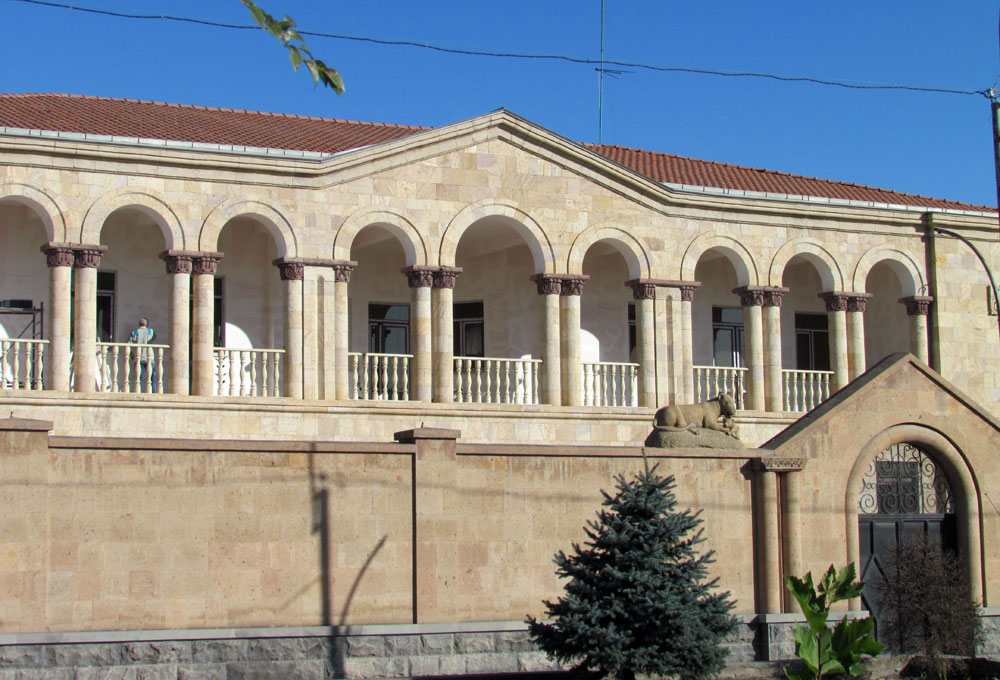 Saroyan claims he never wanted to obtain the building but others convinced him, arguing it would be a shame if it didn't stay in his family.
It's of note that Saroyan registered the building years ago as his property, but told Hetq that it belonged to his father. (The father, Firdous Saroyan, died in May 2102)
According to information in our possession, Saroyan owns a similar luxury building on Yerevan's Azatutyun Avenue. He built it on land he owns there. I tried to find the place but was stopped by security guards.
Saroyan also owns a company called Sarkop, in Etchmiadzin, that produces wine, cognac, vodka, and fruit drinks.
Formed in 2009 by Saroyan's mother Ofik, the company is now 50% owned by Sedrak Saroyan and the other 50% by Russian businessman Yuri Koptyev.
Sedrak Saroyan fully owns S. Saroyan Brothers, Ltd., founded in 2013 and registered in Etchmiadzin. It once was involved in retail trade but has temporarily stopped operating.