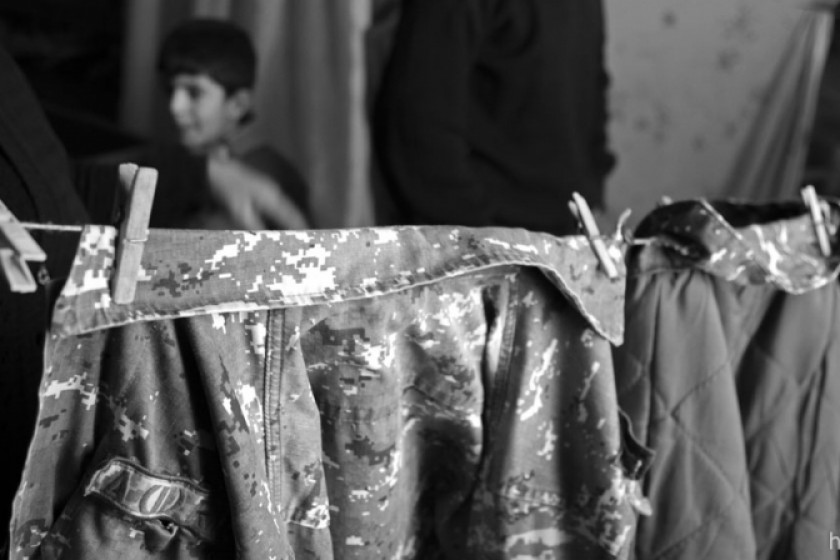 Armenia to Stop Cigarette Rations to Contractual Soldiers; Will be Given Money Instead
The Armenian government today approved a draft decree proposed by Defense Minister Vigen Sargsyan whereby cigarettes and matches will not be included in the food provisions to contractual military personnel during peacetime as of July1.
"This concerns contractual servicemen only, as soldiers have received money instead of cigarettes for years now, they weren't getting cigarettes in any case", says Sargsyan, referring to the "heated" debates regarding yesterday's media coverage of the issue.
The draft decree has been intensively discussed in Armenia's social media since yesterday.
The draft decree claims to adhere to the requirements of the World Health Organization's (WHO) Anti-Tobacco Campaign Convention ratified by the Armenian's National Assembly back in 2004.
Also noted as a basis for the draft's approval is that it will augment the comprehensive campaign, "Healthy Soldier Without Smoking", already being implemented.
Ministry of Defense Press Secretary Artsrun Hovhannisyan, in his Facebook page writes: "To clarify the issue of giving or not giving cigarettes to the soldiers, let's state that since 2008 cigarettes have not been provided to the soldiers, who get monetary compensation and sweets at their posts instead. The new decree suggested by Defense Minister Vigen Sargsyan refers to the contractual servicemen. They will be offered monetary compensation for 20 cigarettes a day and matches. First, the aim is to encourage a healthy lifestyle. If they do decide to smoke, they can smoke their preferred cigarettes."