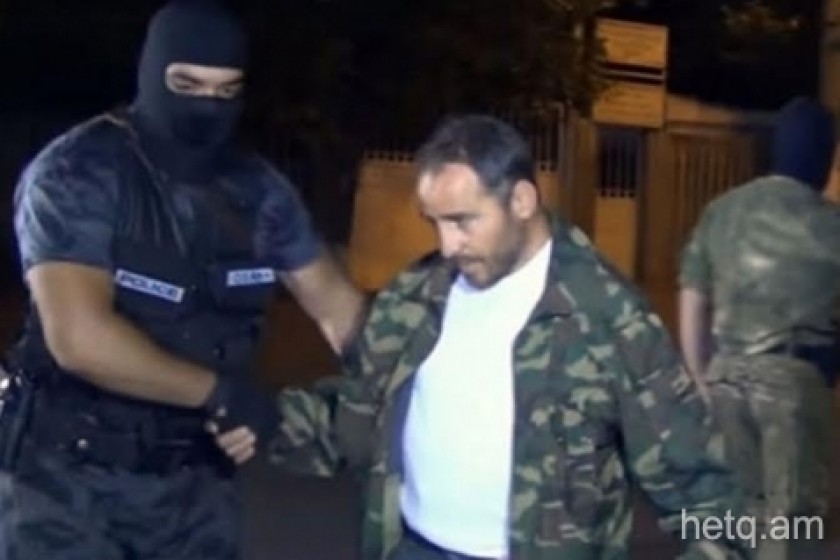 Petition Circulating in Armenia's Parliament to Release Artur Sargsyan from Pretrial Detention
A signature drive is being circulated in Armenia's parliament to have Artur Sargsyan, the man who ferried food to members of the armed Sasna Dzrer group holed up in a Yerevan police station after having seized it last July, to be released from pretrial detention.
Sargsyan, now being held in the Convicts' Hospital, has been on hunger strike for the past seventeen days.
At today's parliamentary session, MP Edmond Maroukyan told colleagues that he and MP Nikol Pashinyan had visited Sargsyan, who was in poor health, this morning.
"The only way to save his life is to have the detention lifted. We are preparing papers to have him released on his own recognizance," Maroukyan said, adding that he was unable to convince Sargsyan to end his hunger strike.
Later, MP Pashinyan posted on his Facebook page that a signature petition was making the rounds in parliament, and that MPs from the Heritage, HAK, Rule of Law and ARF factions had signed. Pashinyan didn't mention how many legislators have lent their support to the petition.
Update: As of this evening, 27 MPs have signed the petition to release Artur Sargsyan from pre-trial detention.