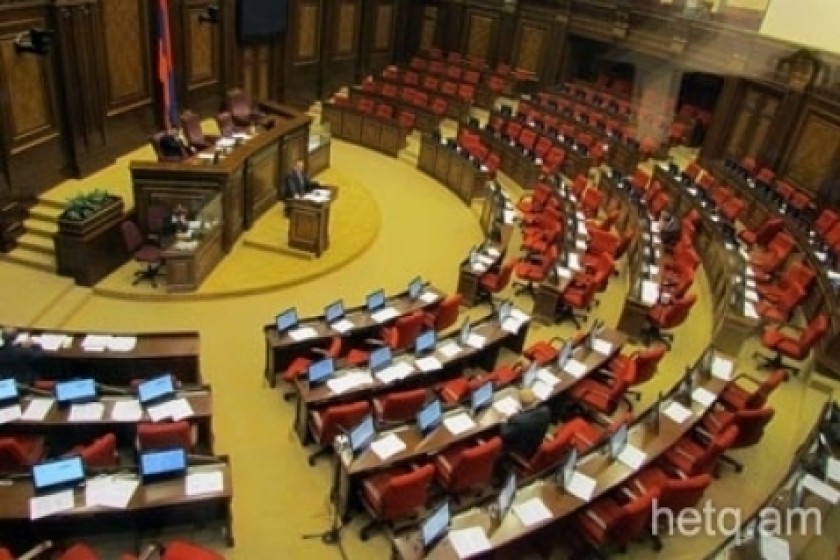 Government Seeks Parliamentary Approval of 44 Million Euro Loan to Improve Vanadzor-Bagratashen Highway
Armenia's First Deputy Minister of Transport, Communications and IT Artur Arakelyan went before the parliament today to get approval for a 44 million Euro loan agreement, signed on November 9, 2016 with the Asian Development Bank, to rehabilitate and upgrade the M6 Vanadzor-Bagratashen highway.
The Armenia-Georgia Border Regional Road (M6 Vanadzor-Bagratashen) Improvement Project is comprised of two loan agreements, the first of which was approved by Armenia's parliament last year.
The first phase of the project, now underway, will improve the 38 kilometers of the M6 roadway northward from the town of Vanadzor.
The second phase, now being debated, will rehabilitate the roadway all the way to the Bagratashen border crossing with Georgia.
Armenia''s economy relies heavily on trade with neighboring countries through one border crossing with Iran at Meghri and two major border crossings with Georgia at Bavra and Bagratashen.
Bagratashen is connected to the country's national network via the two-lane M6 highway, which will be upgraded by the proposed project. The M6 is a vital link connecting Armenia with Georgia and beyond. It is the shortest link between the respective capitals, Yerevan in Armenia and Tbilisi in Georgia.
Arakelyan said the project would facilitate trade and tourism, and that 500 new jobs would be created.
HAK (Armenian National Congress) MP Aram Manoukyan asked if the 44 million Euro loan has already been included in Armenia's state debt figure of US$5.969 billion as of January 31, 2017.
Arakelyan responded that he had to look into matter.
Manoukyan noted that Armenia's state debt had passed the 50% mark of the country's GDP.