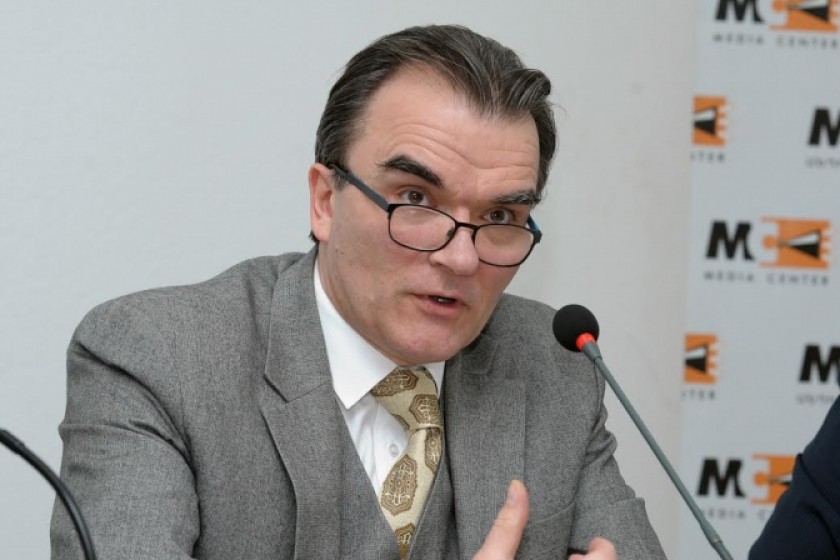 Swiss Ambassador to Armenia Reaffirms that Armenian Law Enforcement Botched Request for Legal Aid in Mihran Poghosyan Investigation
Switzerland's Ambassador to Armenia Lukas Gasser has replied to a Hetq inquiry requesting clarification as to why the Swiss Federal Department of Justice refused a petition by Armenia's Special Investigative Service (SIS) for legal assistance in the case of the offshore business dealings of Mihran Poghosyan, Armenia's former Major General of Justice.
The case was part of the wider Panama Papers expose investigating the myriad ways in which the rich can exploit secretive offshore tax regimes. Hetq focused on the offshore dealings of Mihran Poghosyan in a series of articles last April.
To mollify public anger, the Armenian government instructed Poghosyan to write a letter of resignation. A criminal case was launched.
The SIS halted its investigation in January of this year, alleging that the Swiss and Panamanian authorities refused to assist in the probe.
This was a gross misrepresentation of the facts. The Swiss Federal Department of Justice rejected the SIS request for legal assistance only because it hadn't been filed properly.
We know this because the OCCRP (Organized Crime and Corruption Reporting Project), in which Hetq is a member, received the following reply to its request for clarification from Ingrid Ryser, a spokesperson for the Swiss Federal Department of Justice.
"The Federal Office of Justice (FOJ) refused the request for legal assistance from the Armenian authorities on the 8th November 2106. The examination showed that the requirements weren't fulfilled. The Armenian authorities can anytime specify the request."
To verify the above, Hetq wrote to Ambassador Gasser for further clarification. Here's his reponse addressed to Hetq Chief Editor Edik Baghdasaryan.
Dear Mr Baghdasaryan,
Thank you for your letter of February 25, 2017. After the mentioned case has been discussed in the local media without proper reflection of the Swiss point of view, I appreciate this opportunity.
After consultation of the Swiss Federal Department of Justice and Police in Bern, I can state that
The Federal Office of Justice (FOJ) refused the request for legal assistance from the authorities of the Republic of Armenia on November 8th, 2016. However, it is important for us to note that the Armenian side can anytime renew and specify their request. The first request of November 2016 had to be refused because essential requirements of the Swiss side were not fulfilled.
I trust this is helpful and look forward to our exchanges in the future.
Yours sincerely,
Lukas Gasser
Ambassador
Photo: Ambassador Lukas Gasser