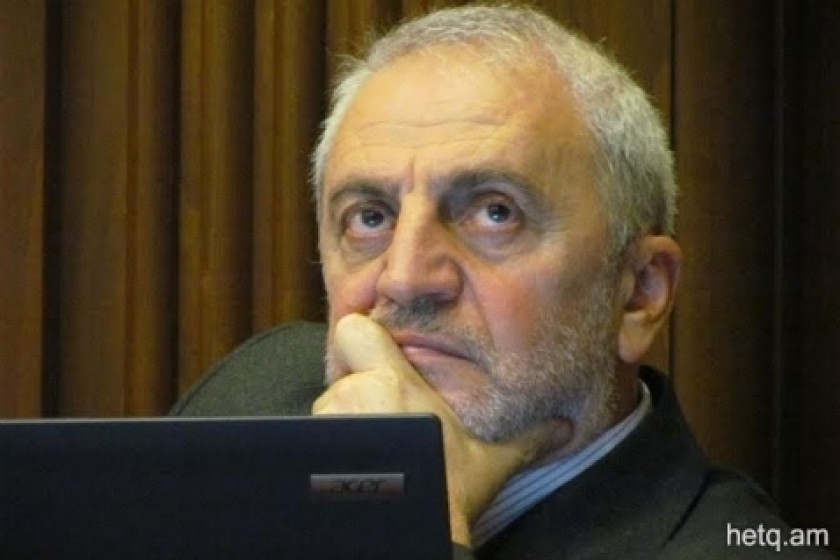 Armenian MP Laments: "There is no parliament in the world like ours"
HAK (Armenian National Congress) MP Aram Manukyan was not boasting when he told reporters today that there is no parliament in the world like the one in Armenia.
Rather, Manukyan described the latest four-day sitting of Armenia's parliament as "the saddest" in its history.
"It's a record. Sixty votes in just three days," Manukyan exclaimed.
Noting that the parliament passed 46 bills in the span of 72 hours, Manukyan joked that the country's legislators must be so intelligent, literate and clever in order to serve-up so many laws to the public.
"It's as if we were voting on a bill every few minutes or so," Manukyan said, adding that the quality of the current parliament is something to be ashamed of.
"They press buttons, hand out money to people at the polling stations, collect passports, and scare people," the HAK MP said referring to the current April 2 parliamentary election campaign.
Noting that sixty current MPS will be running for reelection, Manukyan warned that the level of mediocrity has a good chance of remaining in the parliament.
He concluded by saying that 90% of MPs voting in favor of this or that bill, couldn't even tell you what the legislation was about.