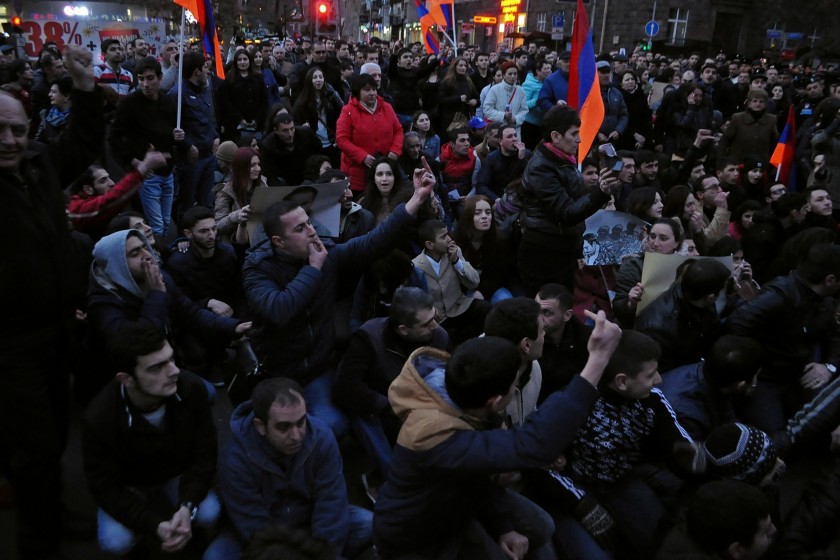 Yerevan: March to Commemorate the Death of Artur Sargsyan
Hundreds took to the streets in Yerevan on March 17 to commemorate the death of Artur Sargsyan who died on March 16 in a local hospital.
The march kicked off in Yerevan's Liberty Square and made its way to the Government Building.
Marchers demanded that Sargsyan (nicknamed the 'bringer of bread'), be buried at the Yerablour Pantheon.
March organizers said that a demonstration would take place on the evening of March 18 in Liberty square to press their demands yet again.