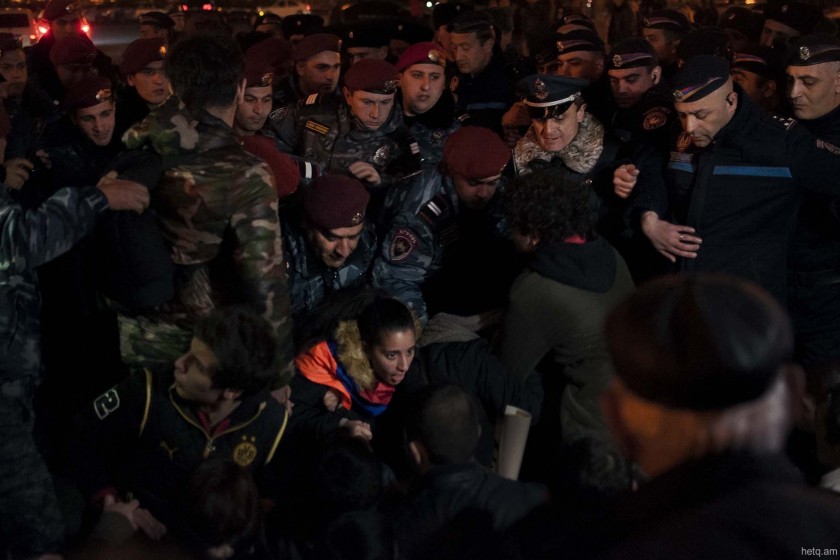 Yerevan: Another March Demanding Accountability for Artur Sargsyan's Death
Hundreds of people again took to the streets of Yerevan today to commemorate the death of Artur Sargsyan (the bringer of bread) on March 16 and to demand accountability from the government.
Marchers claim that Sargsyan died because the government refused pleas by his lawyers to released him from pretrial detention on the grounds of deteriorating health. Sargsyan protested his incarceration by staging a three-week hunger strike.