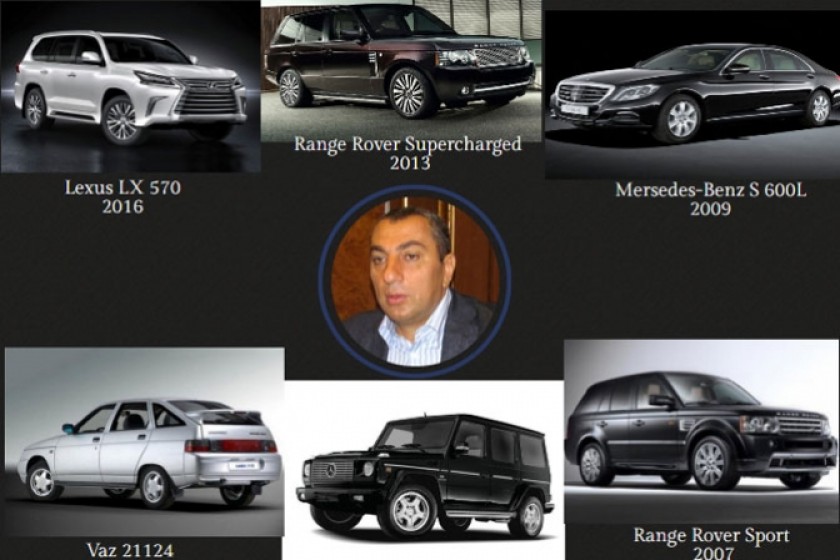 Samvel Aleksanyan: Loads of Money, Cars and More
Samvel Aleksanyan, a Republican Party of Armenia MP running for reelection in the April 2 election, is probably best known as the owner of the Yerevan City chain of supermarkets in Armenia.
He also owns the country's largest food importer, Alex Grig, which ranks as one of Armenia's biggest taxpayers (in 2012, roughly 17.43 billion AMD, or $42.4 million).
Nicknamed "Lifik Samo" (Russian for bra - Samvel's father had a bra shop in Soviet times), has declared a whopping 340.5 million AMD and US$8.1 million.
During the 2016-2017 financial year, Aleksanyan declared 6.5 million AMD in wages as a member of parliament, in addition to 4.4 million and 5.8 million AMD in dividends from the companies Karmir Aragastner and AVS Ltd., respectively.
Expensive cars also seem to be a passion of Aleksanyan. He's declared six (see above).
He's also declared eight pieces of property in Yerevan, Tzaghkadzor, Akhouryan (Shirak) and Arevik (Shirak).