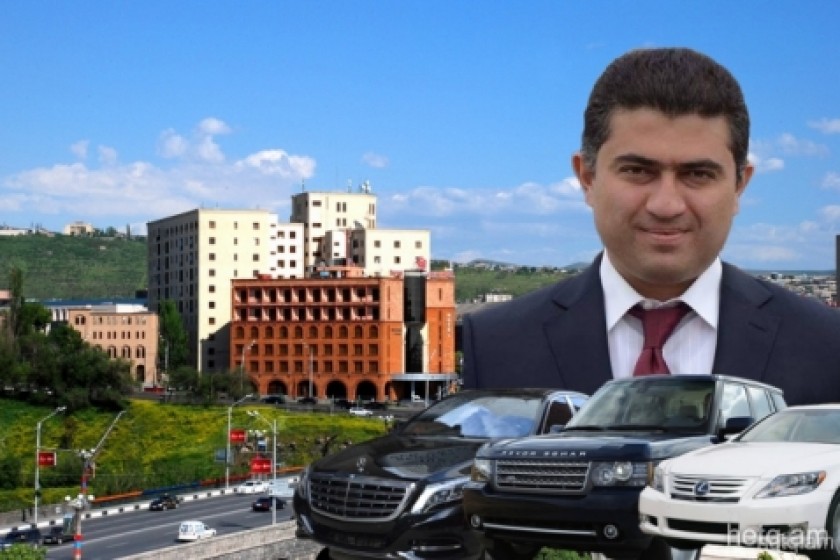 Son of Armenia's Ambassador to Ukraine Running for Parliament; Declares $2.3 Million in Cash
Davit Manukyan, the 33-year-old son of Armenia's Ambassador to Ukraine Andranik Manukyan, is running for a seat in Armenia's parliament on the Tsarukyan Alliance ticket.
Davit Manukyan, as required by law, has filed a financial disclosure to the Central Electoral Commission.
In the disclosure, Manukyan says he founded Metropol Ltd., a company that built a hotel with the same name in Yerevan in 2001. This means that Davit founded the company at the ripe-old age of 17.
For the reporting year 2016-2017, Manukyan has declared 65 million AMD (US$1.344 million) in dividends from the company.
He also declared $2.3 million in cash holdings.
Manukyan owns a 2011 Range Rover Vogue and Lexus LS600 and a 2016 Mercedes Benz S600.
Photo: Davit Manukyan with Metropol Hotel in background