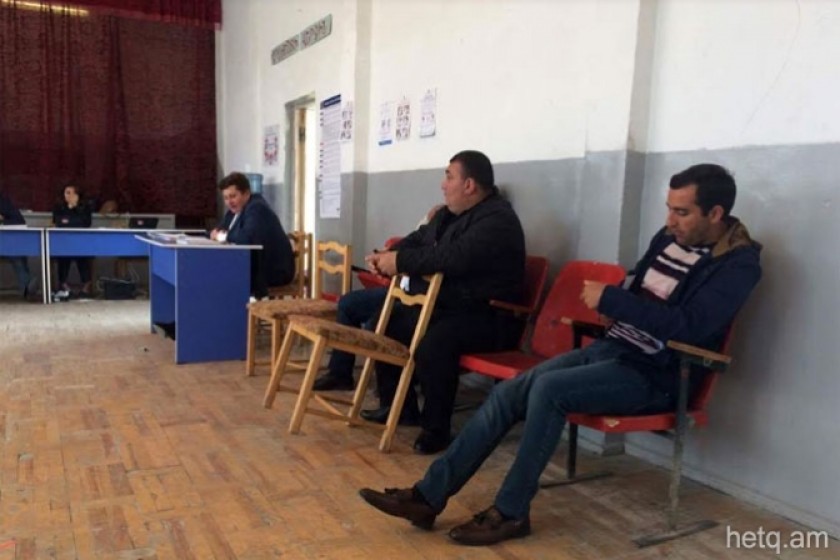 Voting in Yeraskhahoun Proceeds in Traditional Fashion
Voting at the 15/25 polling station in the Armavir community of Yeraskhahoun is proceeding according to local tradition.
At times, more than one voter enters the voting booth. The violations go unnoticed by local proxies and the election commission members on site.
Here's a violation this reporter witnessed.
An elderly man shows up to vote. After registering electronically, he then walks around the polling station. In his stead, another man, ballot in hand, enters the voting booth. The second man claims he's the old man's son.
The violation was noted only after I and others made a stink.
350 of the polling precinct's 1,203 eligible voters have cast ballots.