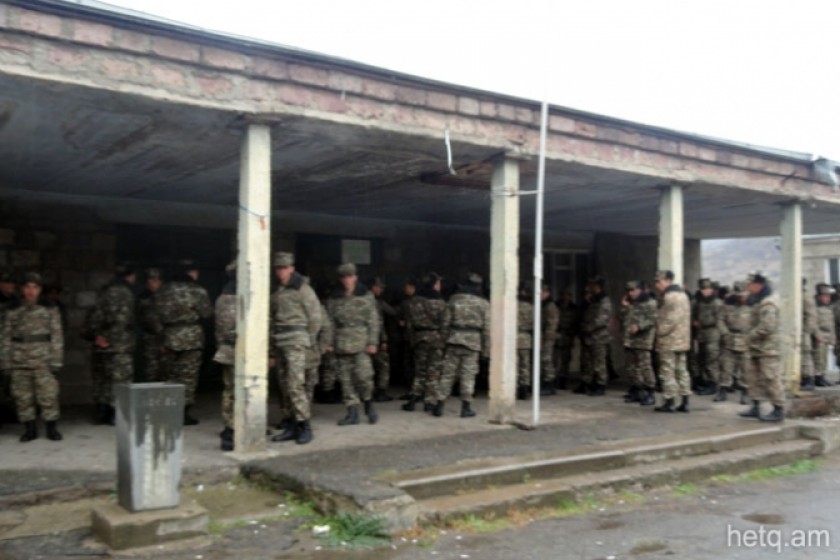 Soldiers Being Instructed to Vote for Republican Party of Armenia, HAK Candidate Alleges
Gurgen Asatryan, a candidate for parliament on the HAK-HHzK ticket, alleges that soldiers waiting to vote at the 37/14 polling station in the Tavoush community of Koghb are being instructed to cast their ballots for the ruling Republican Party of Armenia (RPA).
Asatryan says that Khachatur Gulanyan, commander at the local army base, is instructing the soldiers to do so.
Asatryan has visited the polling station has so far twice to investigate the alleged violation.
After his first visit, Gulanyan left the polling station, only to return later.
Gagik Abovyan, president of the local election committee, told Hetq that he knew of the crowds of soldiers at the polling station, but hadn't received any complaints that soldiers were being instructed to vote for the RPA.