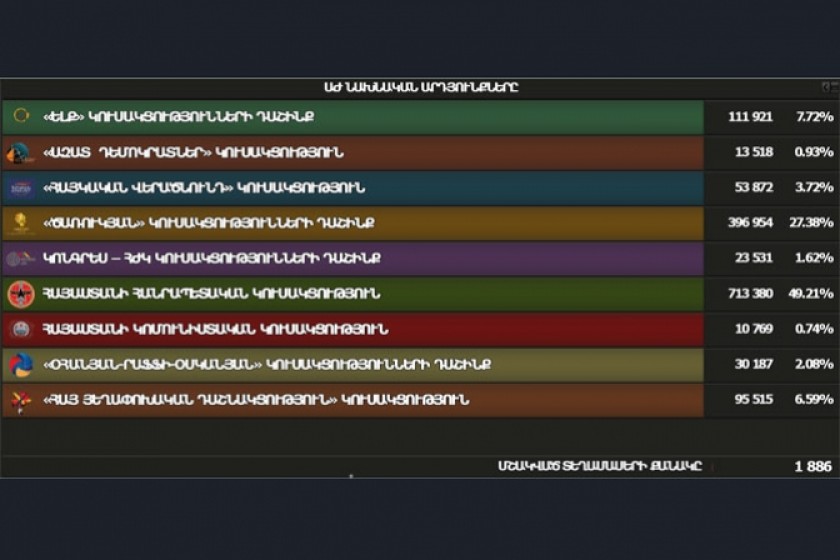 Armenia's Parliamentary Election Preliminary Results - Republican Party of Armenia 49.21%
Armenia's ruling Republican Party has won 49.21% of yesterday's vote in the country's parliamentary election according to preliminary results released by the Central Electoral Commission.
Trailing in second place is the Tsarukyan Alliance with 27.38%.
The Yelk (Exit) Alliance came in third with 7.72%, followed by the ARF (6.59%), Armenian Renaissance (3.72%), ORO Alliance (2.08%), Kongress-HZhK (1.62%), Azat Democrats (0.93%) and Communist Party (0.74%).