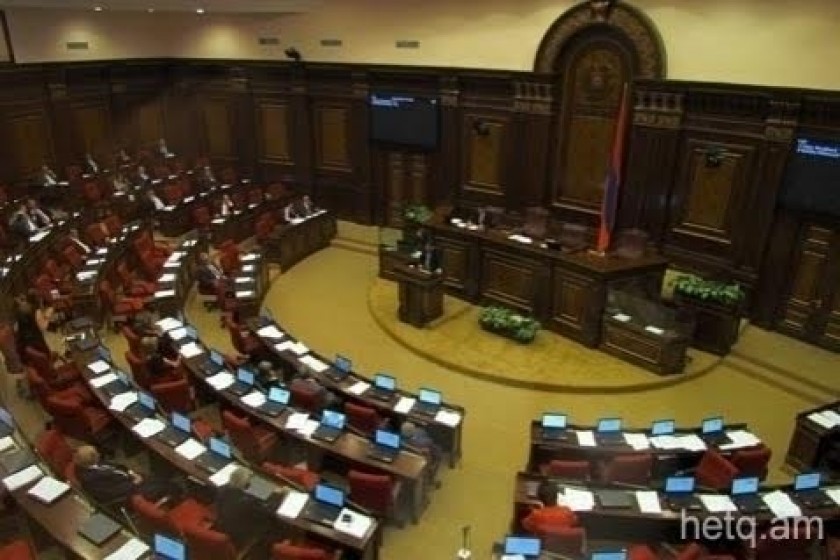 Armenia's Parliament: No Quorum Yet Again
For the second day in a row, not enough MPs showed up in Armenia's parliament to form a quorum.
This time only ten were present. Yesterday, only 16 showed up.
Prosperous Armenia Party MP Naira Zorabyan took the floor and said that given the situation one could assume that those MPs who were present "live due to honest work", implying that those absent had commercial and other interests outside the legislature.
Deputy Speaker Edward Sharmazanov took the opportunity to thank those MPs with whom he's worked with over the years, but who will not be in the country's new parliament.
"Some are here now and some are not, but I would like for us to give them a round of applause," said Sharmazanov.
Today, as yesterday, the session was delayed until 3p.m. to allow absent MPs to show up and thus form a quorum. It didn't happen. (66 MPs are needed to form a quorum)
Currently, Armenia's National Assembly is comprised of 131 MPs who each receive an annual salary of 6.3 million AMD ($13,000).