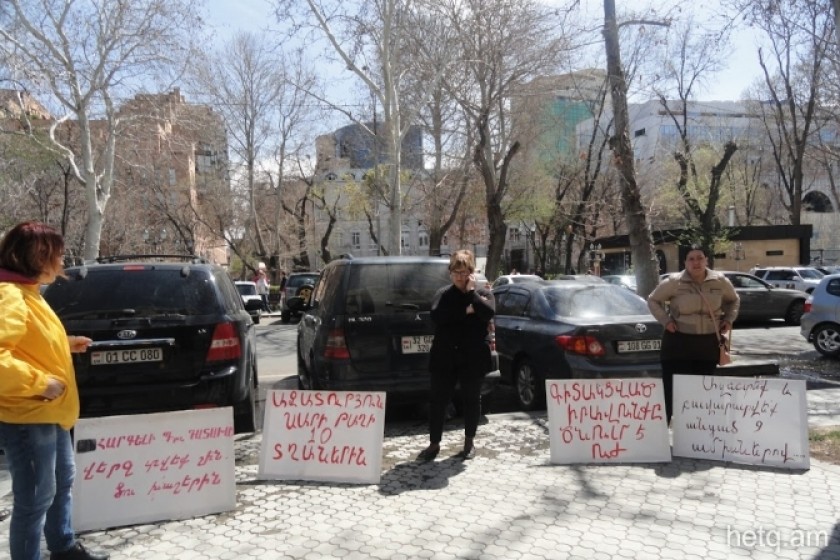 Yerevan Police Try to Disperse Sit-Down Protest of Relatives of Sari Tagh Detainees
Yerevan police today tried to disperse relatives, who have been staging a sit-down protest outside the prosecutor's office for the past two weeks, of those charged with committing violence against officers of the law during last June's melee that occurred in the Sari Tagh neighborhood of the Armenian capital.
The relatives refused to heed police calls to return home or to reassemble across the street.
Readers will recall that last July police stormed the Sari Tagh neighborhood after a demonstration broke out in support of the Sasna Dzrer armed group that seized and held a police station nearby for two weeks.
The police set off concussion bombs last July and raided homes in the neighborhood, and were also accused of hindering members of the press from covering the incident.
When a Hetq reporter visited relatives today, they were talking to Roman Smbatyan, who heads the prosecutor's secretariat. He was the one who advised them to go home.
Lala Bernetsyan, wife of Edward Zeytountsyan, one of those charged with assaulting a policeman last July, told Hetq that police arrived on the scene and told the sit-down protesters that they couldn't demonstrate opposite the prosecutor's office, telling them they had to gather across the street.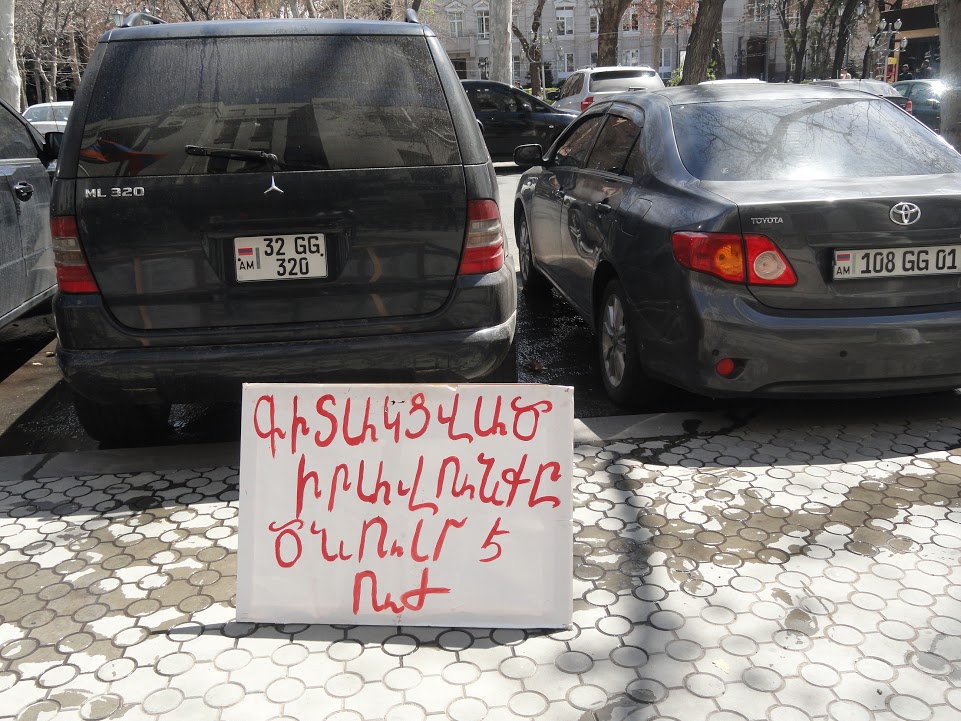 Two weeks ago, the protesters filed a petition with the prosecutor's office, seeking to overturn the charges against their relatives now in pre-trial detention.
Those charged claim they never assaulted police officers last June, and had merely requested that the city turn on the water and electricity that had been shut off in an attempt to force the Sasna Dzrer members to quit the police station they had seized.
If sentenced, those charged face prison terms of 5-10 years.
"If they do what we want and change the charges, we'll take our signs and leave. We'll also apologize," said Bernetsyan. "What do they mean by telling us to go across the street to the other sidewalk. I've come to your door with a request. I await an answer."
She said that the sit-down protesters were not inclined to go elsewhere.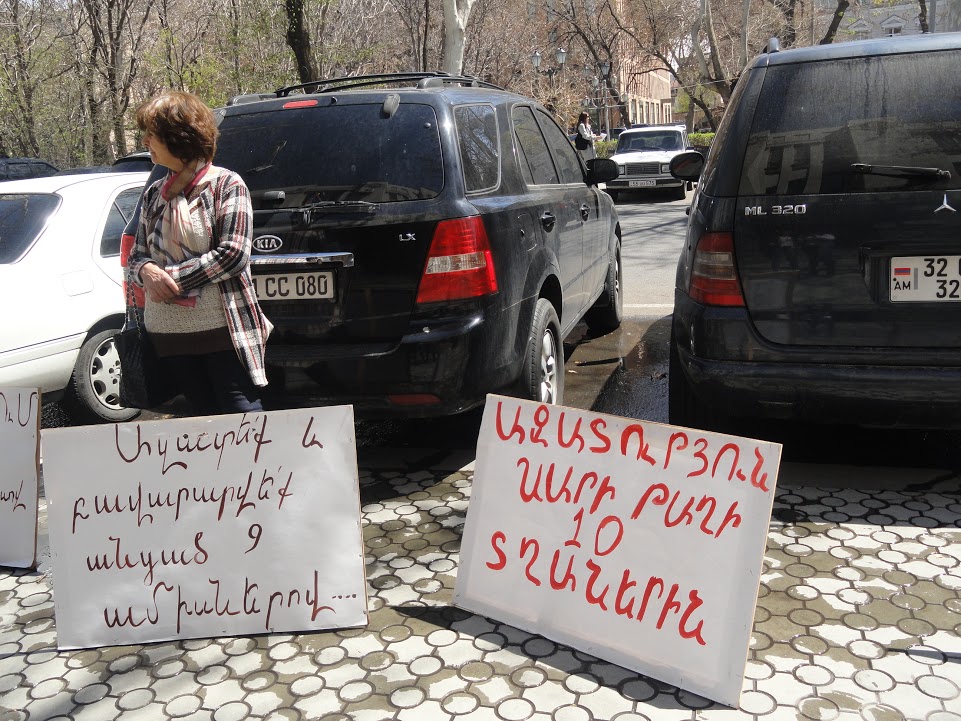 Narineh Ghazaryan, wife of Hrach Boyajyan, who's also awaiting trial, said she and others are ready to go on hunger strike if their demand isn't met.
The placards displayed by the protesters read: "Dear Mr. Prosecutor, stop you fabricated games", "Freedom for the 10 Sari Tagh boys", and "A right that is comprehended bears power".
The protesters say they have no other option in their struggle to free their relatives.
"I'm a woman, and have come here today to sit-down in front of the prosecutor's office. If they can survive in the conditions in which we live, let them come and live. I will give them my home. They have offices and titles. They aren't interested if your children have no shoes or food," said a visibly angry Bernetsyan.