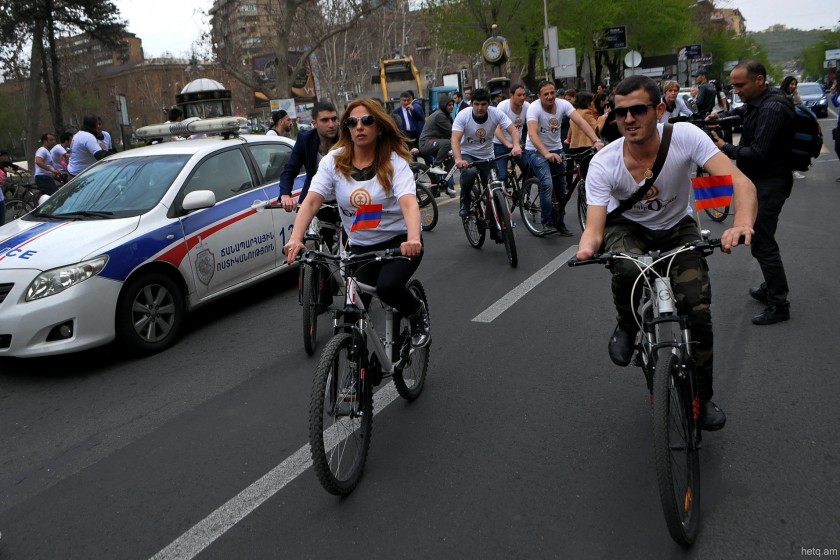 'Yerkir Tsirani' Political Party Kicks off Campaign for Yerevan Mayor
Zaruhie Postanjyan traded high heels for sneakers to kick off her campaign to become the next mayor of Yerevan.
Postanjyan, who recently formed the Yerkir Tsirani political party, joined her team members to launch the campaign with a bike rally today through downtown Yerevan.
Municipal elections will be held in Yerevan on May 14.
The new municipal council will then select a mayor for the Armenian capital.