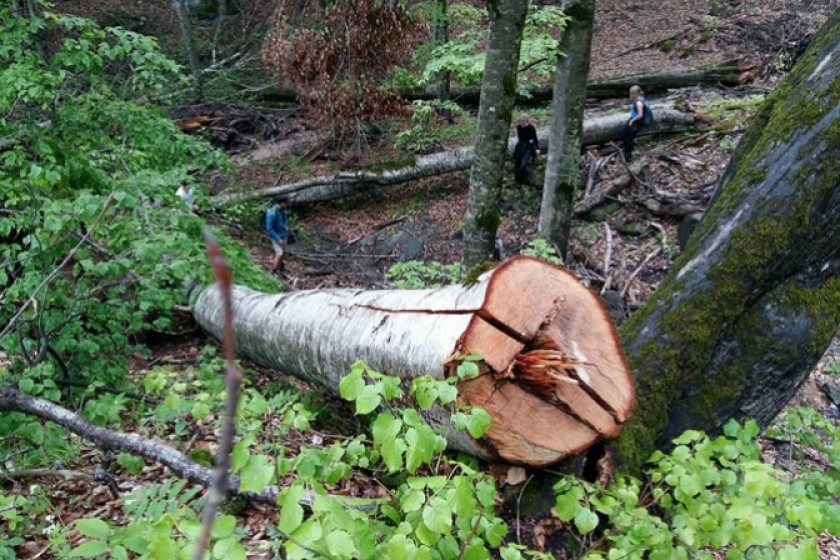 More Trees Chopped Down in Armenia's Dilijan National Park
Hetq has repeatedly reported about the illegal logging going on in Dilijan National Park during the last two months.
The situation hasn't improved.
Gor Hovhannisyan posted some photos of felled healthy trees on Facebook yesterday.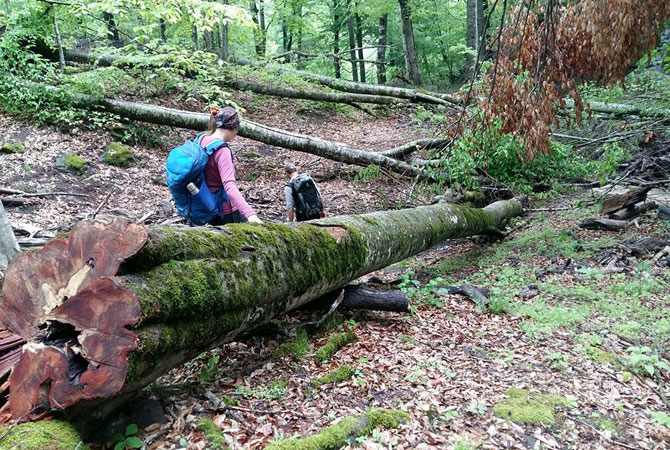 Gor told Hetq that he and friends went hiking there and came upon many logged trees in the area starting from Haghartzin Monastery to the upper reaches of Teghout village.
Gor says these were healthy, thick trees with green leaves. He counted around one hundred felled trees.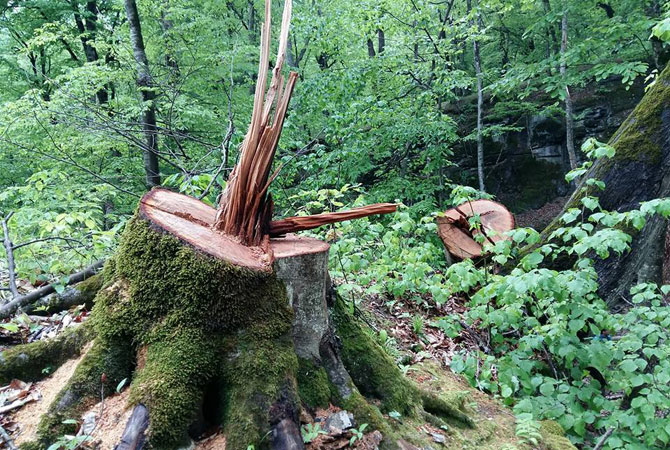 Gor didn't alert the park inspector or the environment ministry, deeming it meaningless.
He regularly visits Dilijan National Park and says he hasn't seen so many trees cut down even though logging occurs everywhere.
The ministry's press office head, Alla Sukiasyan, told Hetq that staffers and specialists from the park and the ministry's Tavoush Inspectorate will go there today and examine the site to verify the logging claims.
Photos: Gor Hovhannisyan's Facebook