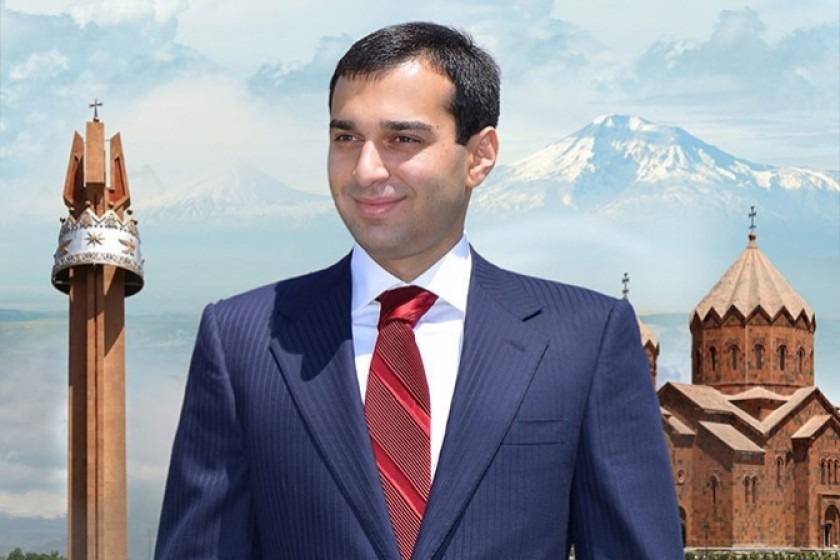 Argam Abrahamyan Resigns as Artashat Mayor to Assume Parliamentary Seat
Argam Abrahamyan, son of the former Armenian Prime Minister Hovik Abrahamyan, who was elected to parliament on April 2, announced today on his Facebook page that he's stepping down as mayor of Artashat in order to assume his parliamentary mandate.
Argam Abrahamyan ran in the April 2 elections under theTsarukyan Alliance's regional list.
In his statement, he said that he's not turning his back on Artashat, but will be staying there and trying to use his new official powers to solve the problems faced not only by Artashat, but also by the Ararat Province and Armenia in general.