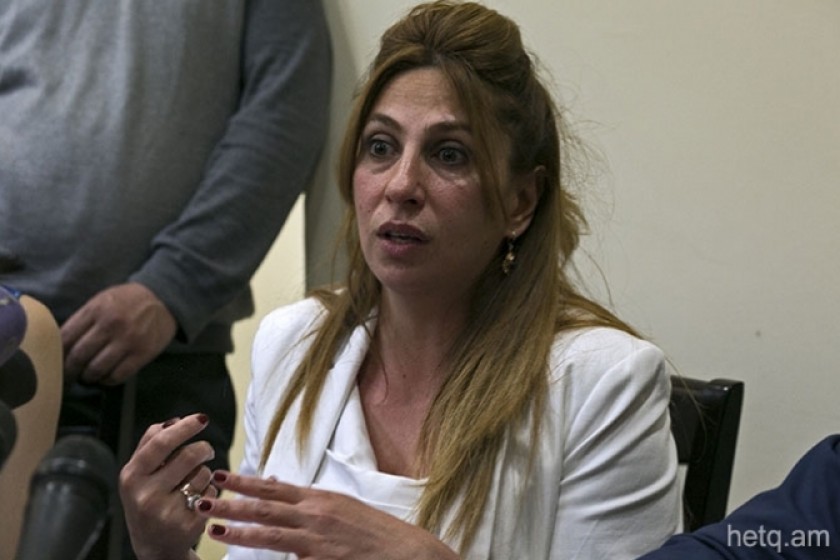 Postanjyan, Daughter, Still Being Treated in Yerevan Hospital
Zaruhie Postanjyan and her daughter, injured in a confrontation with police on Yerevan municipal council election day May 14, are still be treated at a Yerevan hospital.
Sona Aghekyan, press officer for Postanjyan's Yerki Tzirani political party, told Hetq that parts of Postanjyan's body are still swollen and bruised and that doctors have restricted any movement for the daughter.
On election day, Postanjyan entered the campaign office of the Republican Party of Armenia to locate lists of people handing out election bribes. She was removed. Police standing outside then tried to detain Postanjyan and her daughter. They resisted, suffering injuries.
Postanjyan's party came in third in the election with around 8% of the vote.