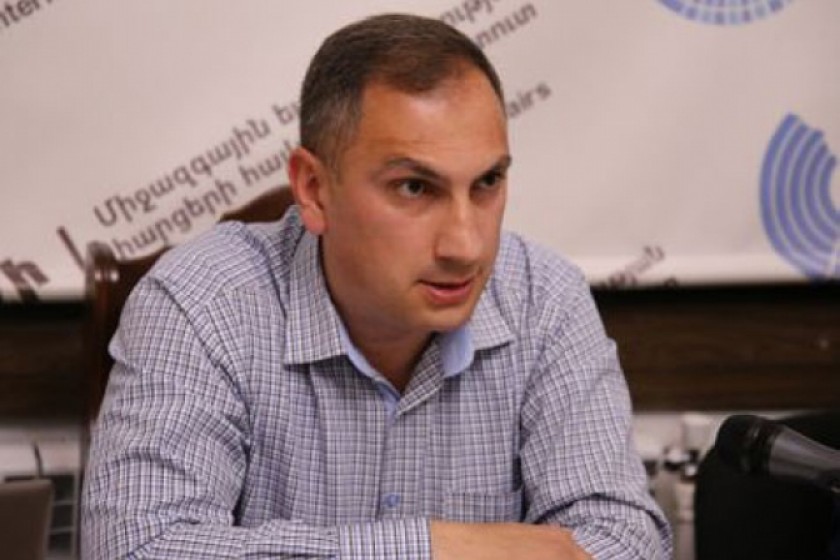 Armenia: Troubling Demographic Data – 4 Million by 2040?
While President Serzh Sargsyan recently announced that Armenia's population must reach four million by 2040, Artak Markosian, a partner at the Armenian Institute of International and Security Affairs (AIISA), says that such a target will be difficult to achieve.
Markosian, a PhD Candidate in Historical Sciences, concludes that rather than increasing, Armenia's permanent population is decreasing.
As evidence of the decline, Markosian says that according to official data, the permanent population of Armenia as of March 1, 2017 stood at 2.981 million down from the 3,018,000 registered in the country's 2011 census. By 'permanent', he means people registered in Armenia who can be out of the country for short or long-term absences.
This drop, he concludes, is based on natural reproduction and continued migration.
Markosian argues that the process of decline is more intensive than meets the eye given that the outflow of people is on the rise – 31,000 in 2013, 42,000 in 2014, 43,000 in 2015, and 49,000 in 2016.
He adds that starting in 2013, the nature of emigration from Armenia changed, and that most of those leaving have been families of young people in their prime work years.
Markosian says that this has resulted in a drop in the birth rate. In 2015, 41,768 children were born in Armenia, dropping to 40,638 the following year.
Marriages have also decreased – from 17,603 in 2015 to 16,294 the following year. He argues this drop isn't temporary and will continue.
Those of marrying age today, Markosian says, were born in the 1990s, and that these numbers are 40% less than those born in the 1980s.
Deaths have outstripped births by 2015, leading to negative natural growth. Coupled with emigration, this factor will negatively impact the country's population to a greater extent.
He says that starting in 1991Armenia registered positive natural growth data. From 1991-2016, the level of natural growth was 450,000 individuals, offsetting the negative impact of emigration.
If this negative trend in natural growth continues, coupled with increased emigration, Armenia's population will drop further.
Markosian cites data issued by UN experts predicting two scenarios for Armenia's population in 2050. One says that the population could reach 3.2 million in the best-case scenario or 2 million in the worst case.