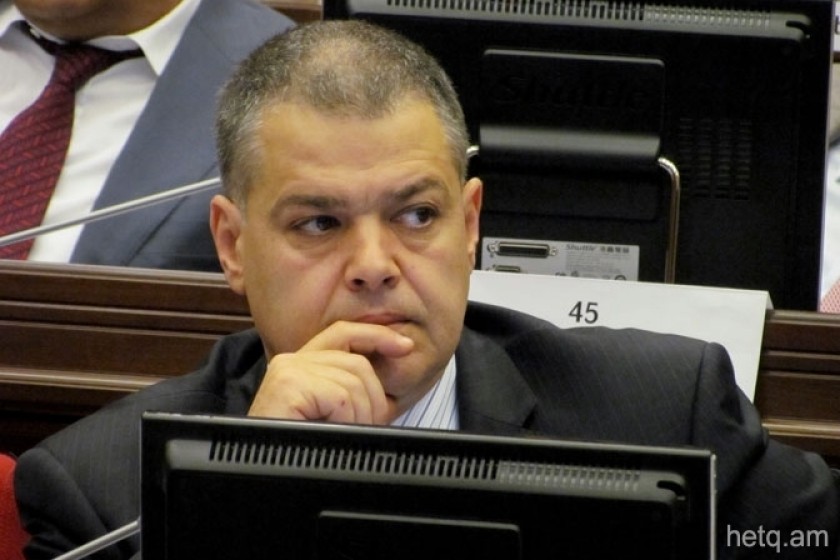 Armenian Justice Minister Pledges Continuous Fight Against Corruption
Armenian Minister of Justice Davit Harutyunyan told reporters today that he'll be implementing slow but steady measures to do away with the roots of corruption and bribery within the country's court system.
"The steps we are taking, starting from restricting illegal personal enrichment and doing away with various categories of cash flows, are already in the parliament," Harutyunyan said.
The minister promised that serious measures would be taken to improve conditions in the country's penal institutions over the long-term, adding that problems which have accumulated and taken hold over years cannot be resolved overnight.
Harutyunyan was Armenia's deputy minister of justice from 1997 to 1998, and minister of justice from 1998 to 2007.