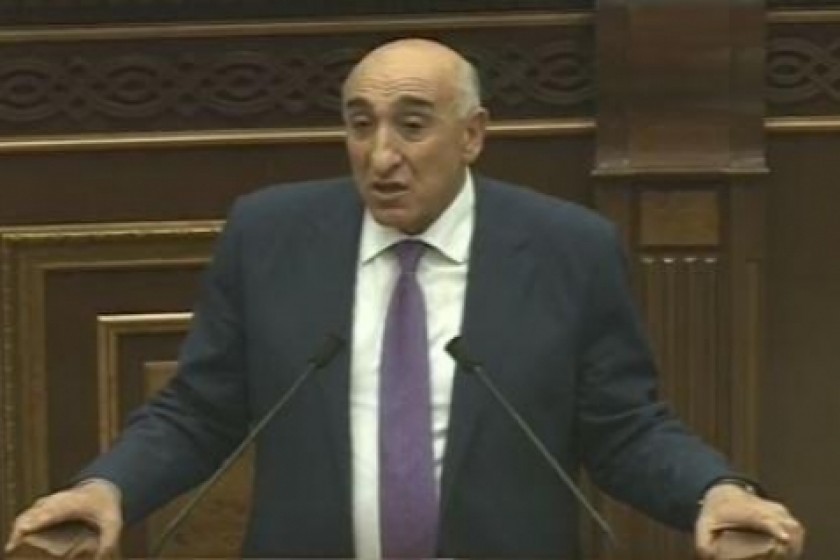 Armenian Minister Acknowledges Many Face Hard Economic Times; Points to Development Imbalance
During an Armenian parliamentary debate today on a bill outlining the country's economic development agenda for 2017-2022, Minister of Territorial Administration and Development Davit Lokyan told MPs that lopsided economic development in Armenia was a major issue to be tackled.
Lokyan pointed out that per capita GDP in some of Armenia's provinces is four times higher than in other places.
The per capita GDP in Yerevan is 2.6 million AMD ($5,411) while in Shirak its 800,000 AMD and 820,000 in Tavoush.
"This shows that a sizeable sector of our country's population is in a situation where the conditions to live, work, and develop economically are severely restrictive. Our number one aim is to ensure balance in the country," Lokyan said.
The minister said that the first steps to achieve such economic balance have been taken with the passing of the government's territorial development strategy for 2016-2025.
One point in the program, according to Lokyan, is to see that 60,000 new jobs are created outside the capital Yerevan by 2025 and to increase businesses by 10%.
Lokyan told MPs that the government has launched ten major development projects with the assistance of the European Union that will create 2,000 jobs by the end of 2018.