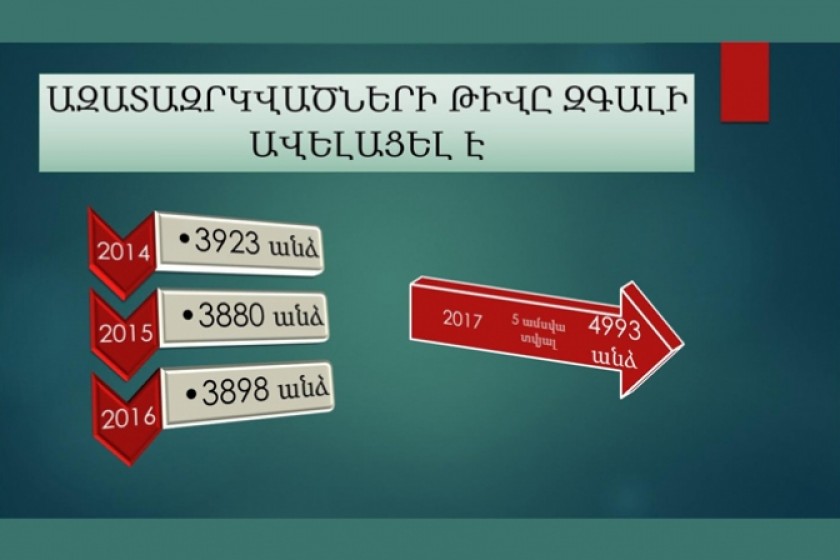 Almost 5,000 Behind Bars in Armenia
There are 4,993 people serving jail time in Armenia's twelve penitentiaries as of May 1, 2017, this according to the country's Department of Corrections.
In 2014, there were 3,923 people behind bars, 3,880 in 2015, and 3,898 in 2016.
1,496 are serving time at the Nubarashen Penitentiary, a majority awaiting trial.
There have been warnings of overcrowding at Nubarashen over the years in various local and international reports.
The state allegedly spends 6,240 AMD ($13) daily on each prisoner.
If you found a typo you can notify us by selecting the text area and pressing CTRL+Enter