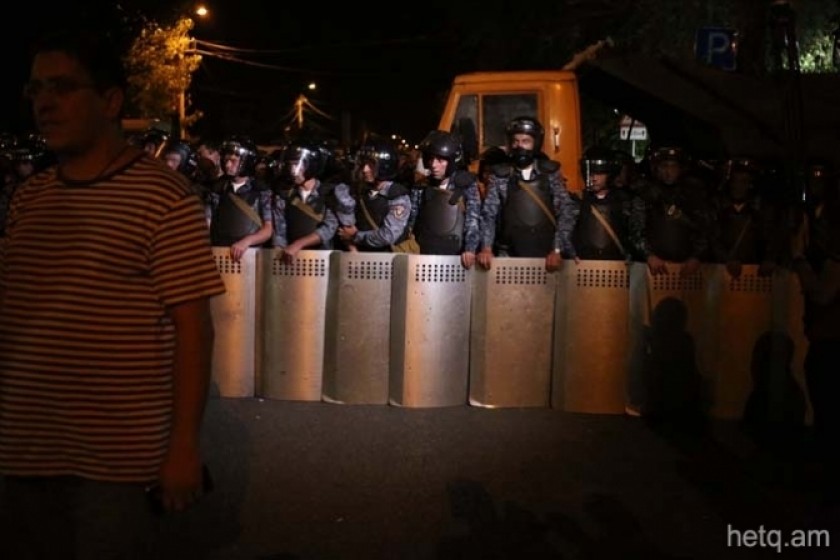 Sari Tagh Lawyer Says Police Couldn't Identify His Clients as Their Attackers
By Amalya Margaryan
The lawyer of two men, who've been jailed for eleven months as their trial for "using violence" against police officers on July 19, 2016, told Hetq that none of the officers were able to identify his clients as the people who allegedly threw stones at them.
The two on trial are Sargis Arabajyan and Karen Vanoyan.
Attorney Liparit Simonyan said that at today's court session the four police officers repeated their testimony given earlier – that on the day in question, a group of men approached them in the Sari Tagh neighborhood of Yerevan, demanded that the roadblock be lifted, and then proceeded to throw rocks at them.
On July 19, 2016, police clashed with demonstrators would had gathered in the Sari Tagh area to express solidarity with the armed Sasna Dzrer group that had seized a local police building two days earlier.
"We will start cross examining the witnesses, mostly police officers, at the next court session," Simonyan said.
The next trial date July 31.