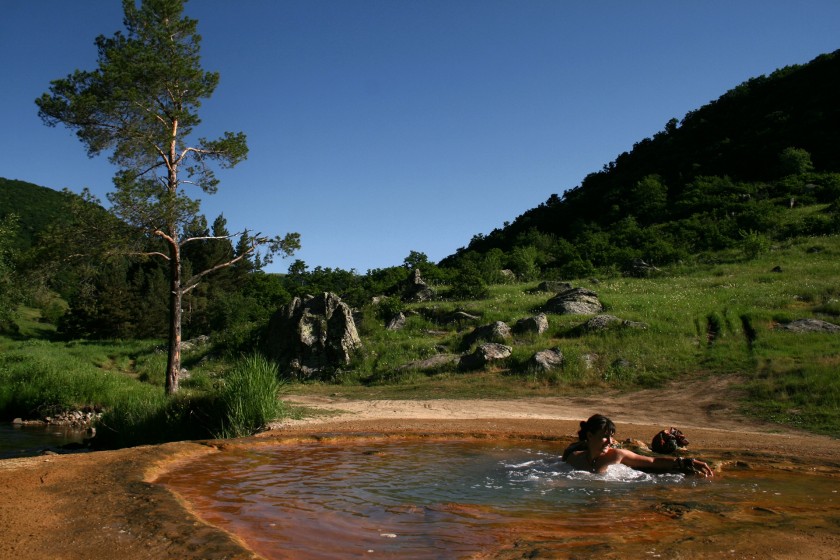 Hitchhiking to the Thermal Springs of Jermouk
There are numerous mineral springs in Jermouk, a resort town in Armenia known for its spas. One of the better-known ones is the thermal pool called Darayourd. Despite the blaring sun, we took to the road, hitchhiking to Jermouk from Yerevan. Unexpected adventures on the way and our conversations with drivers kind enough to give us a ride, took our minds off the heat. I was joined on this road trip by Danil and Ani.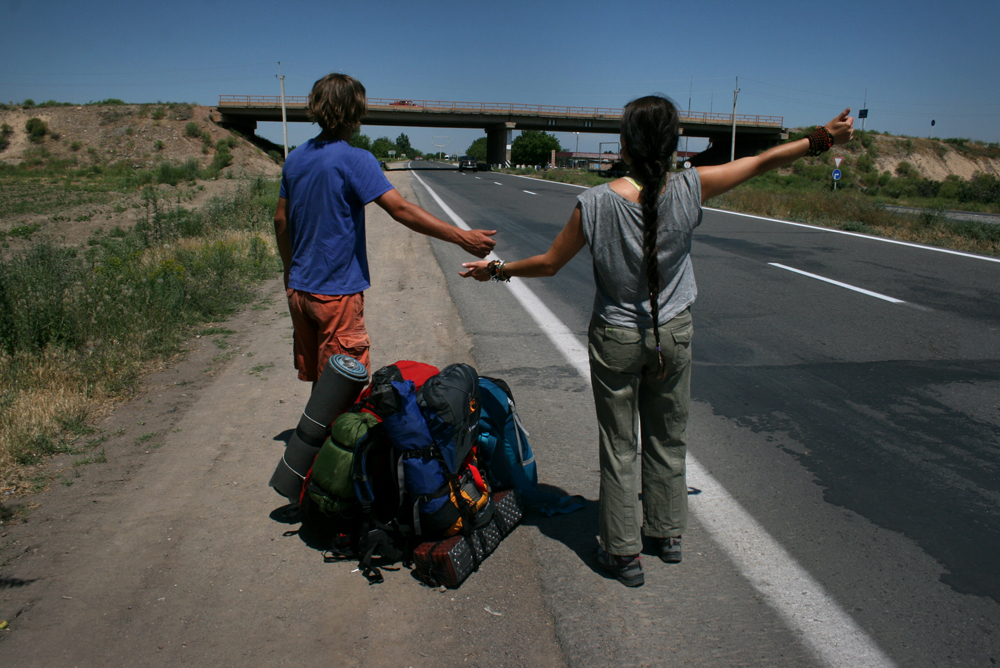 It took us five cars to reach Jermouk. We got into a serious debate with one of the drivers regarding the earth's population. The question – are eight billion people too much for the planet to handle? Another driver, a policeman, said that smoking marijuana shouldn't be a criminal offense.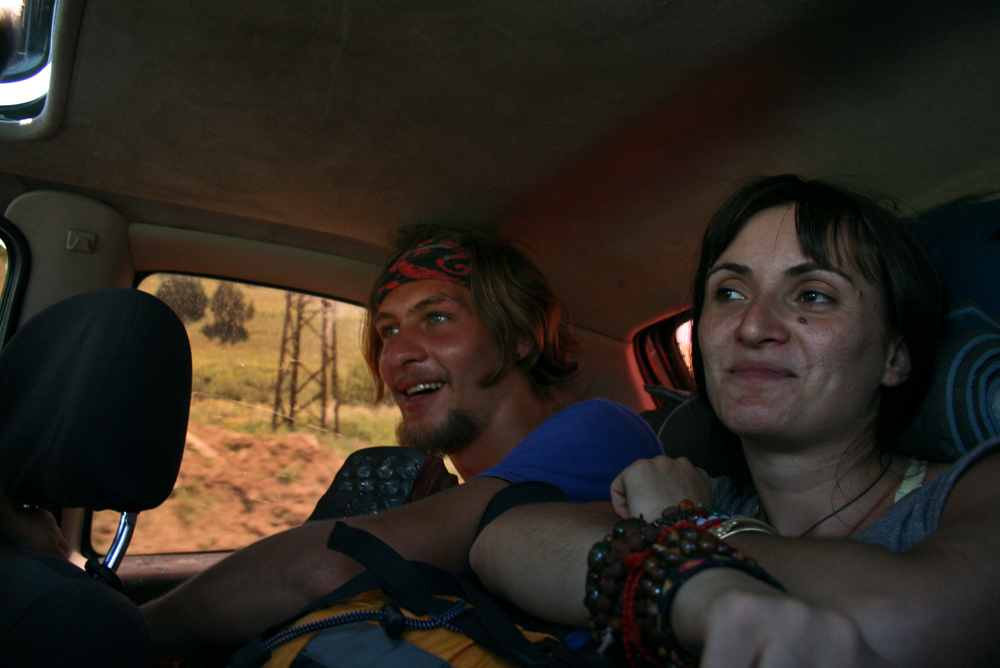 We squished into this tiny car, knapsacks and all.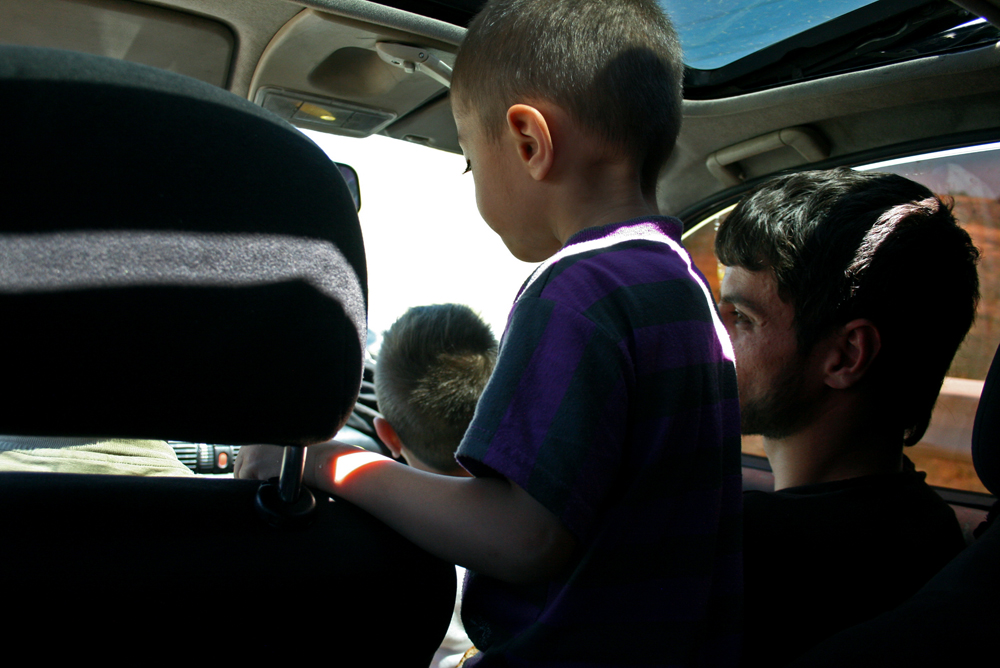 On the way to Jermouk.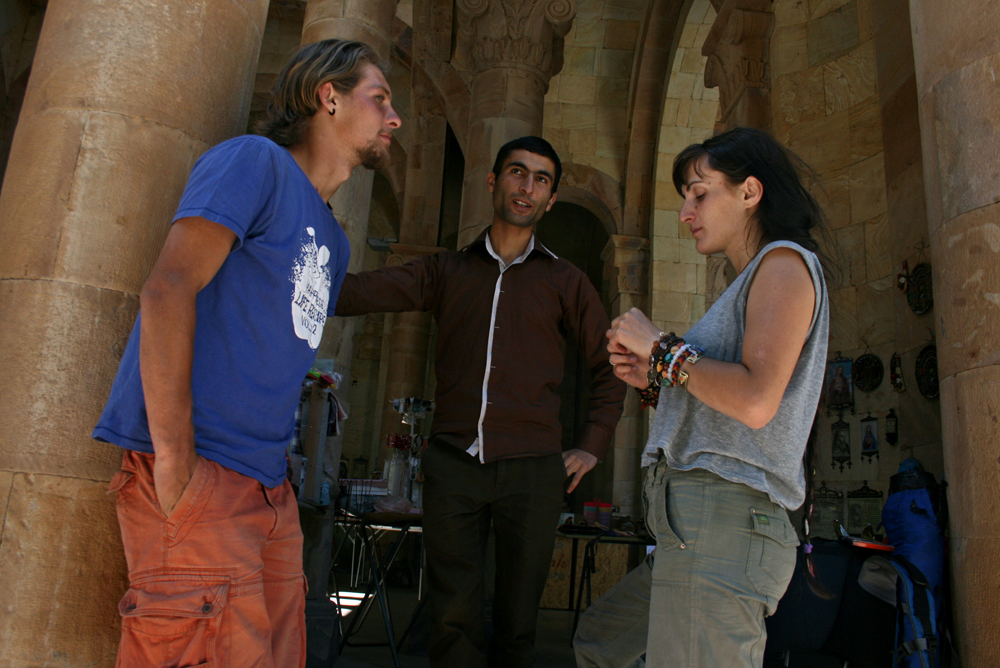 A cabbie will charge a Jermouk resident 500 drams to go to the reservoir. Others must pay double.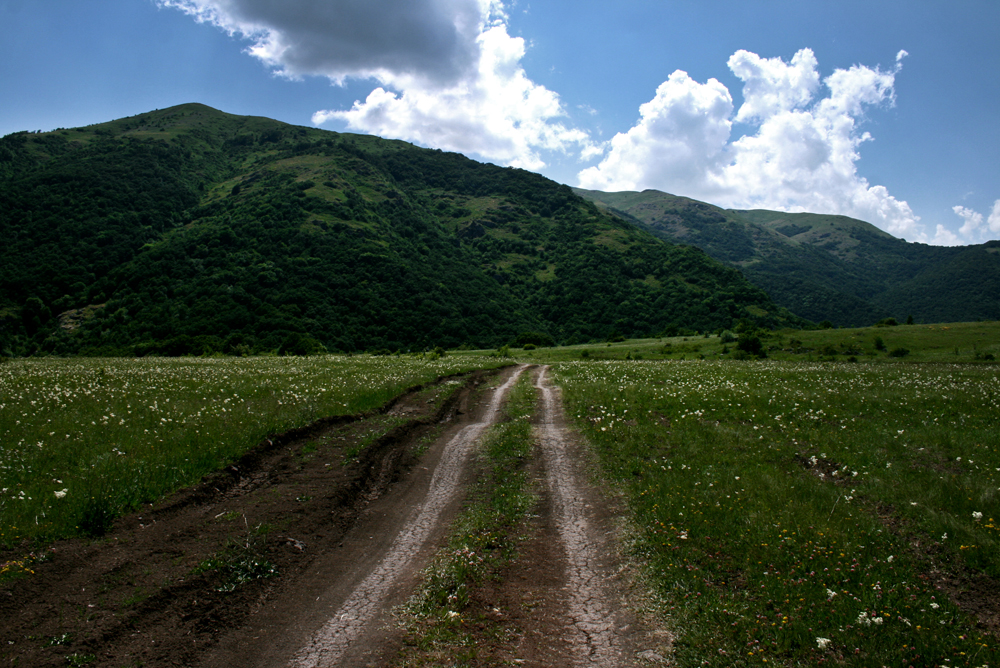 It's a two-kilometer trek from the reservoir to the thermal spring. Tourists and those that can afford it hop into an all-terrain vehicle.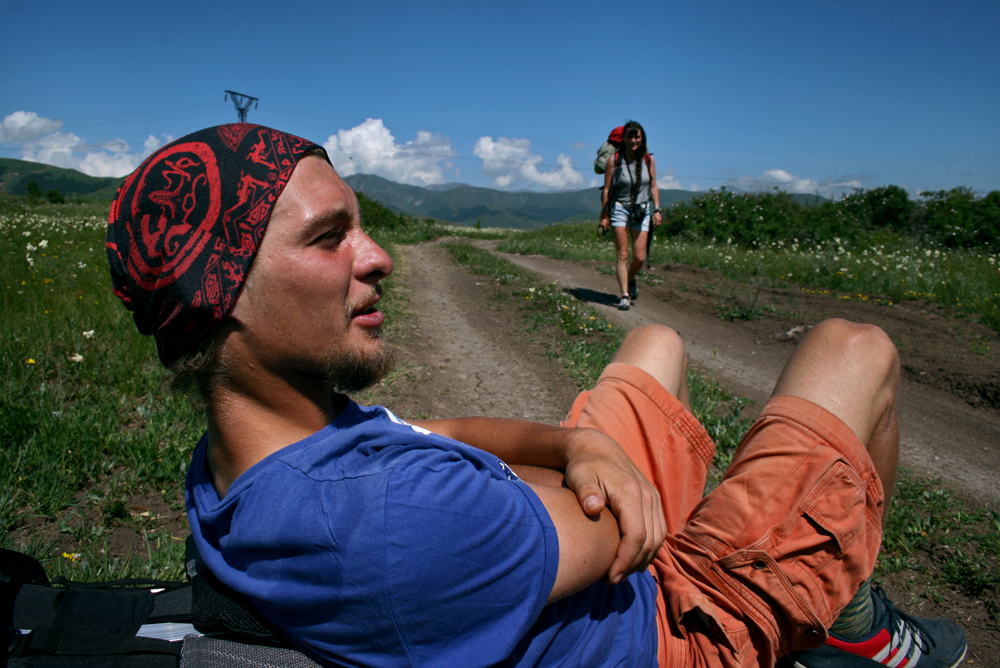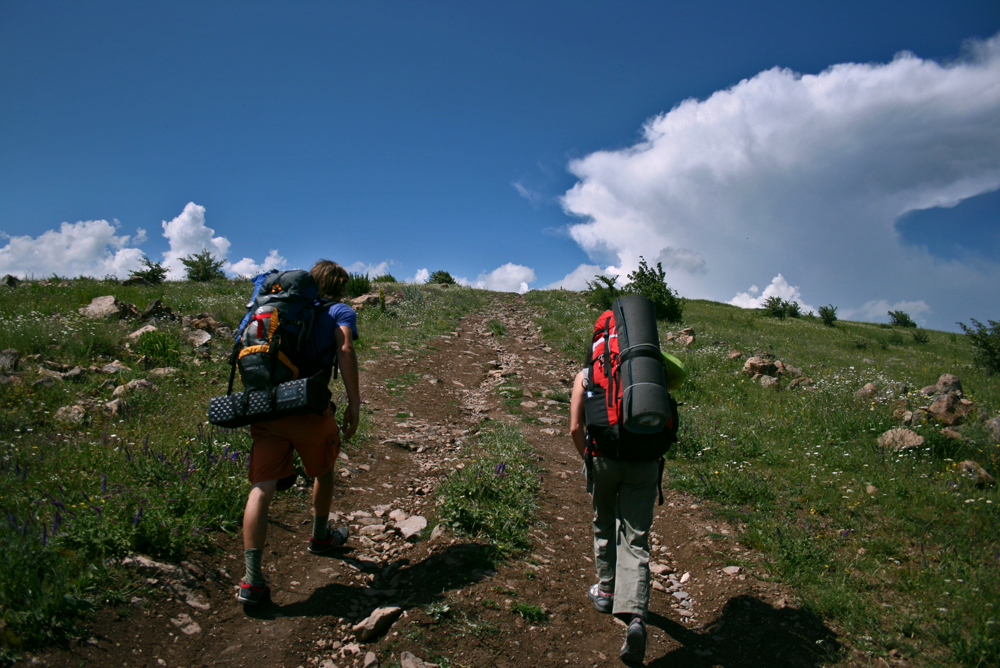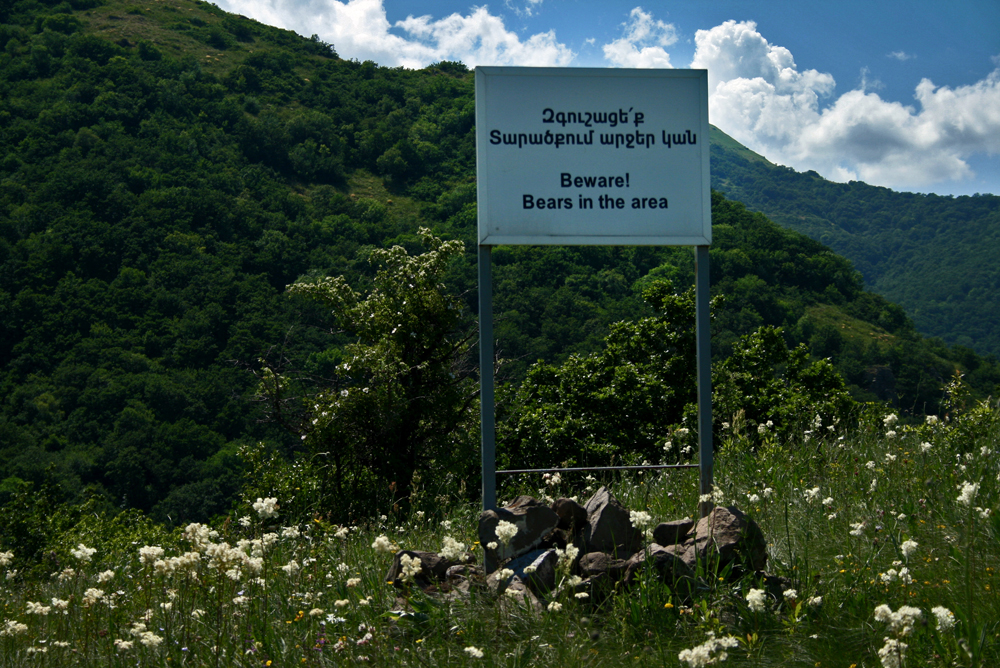 On the way to Darayourd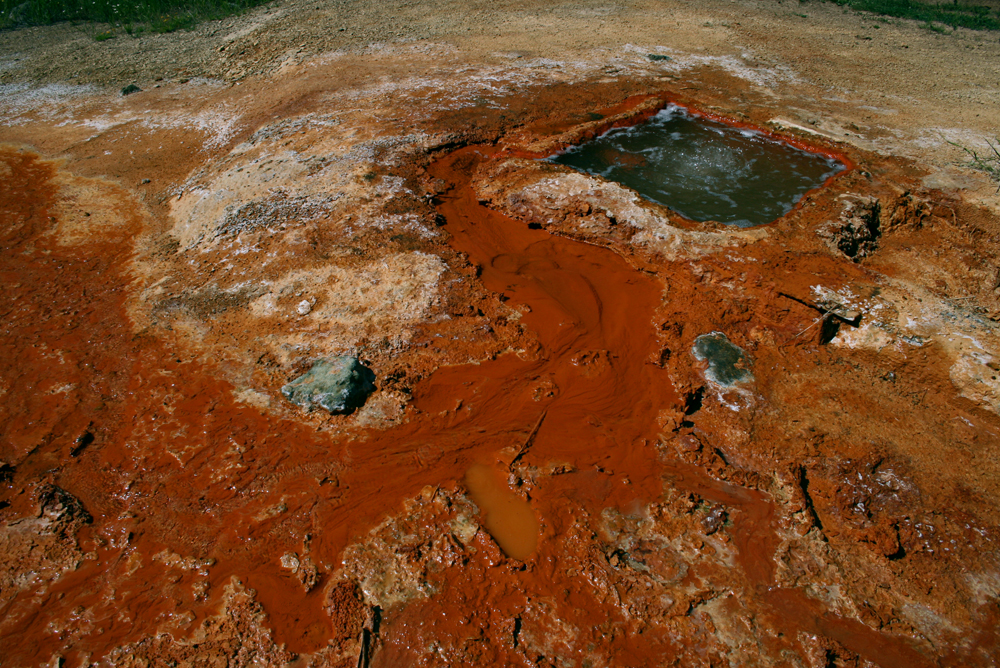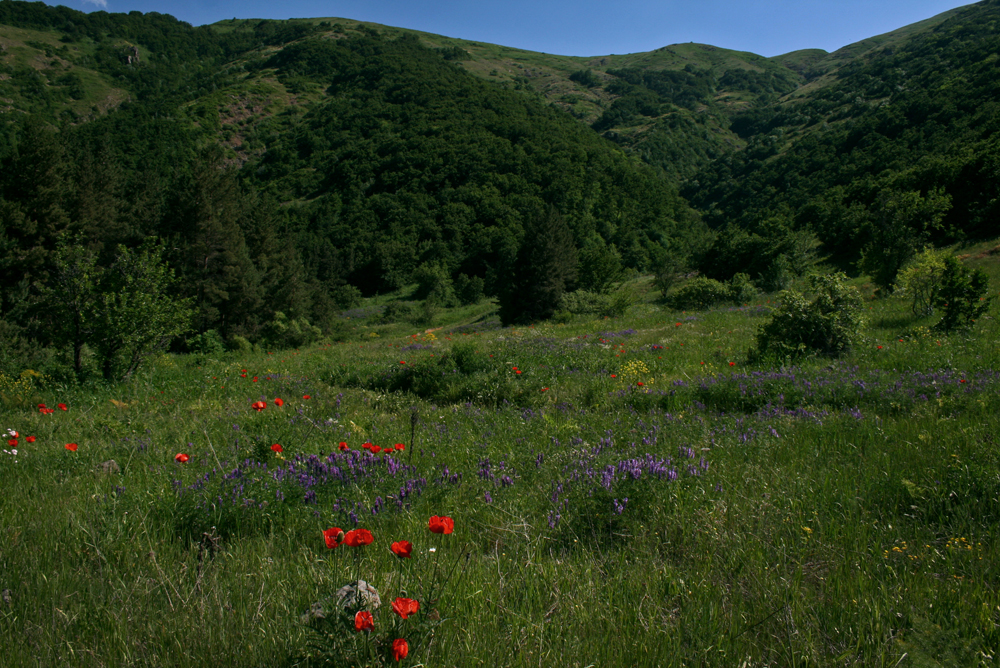 This time of year, tourists and locals flock to the thermal springs. Thus, we by passed Darayourd to avoid the crowds.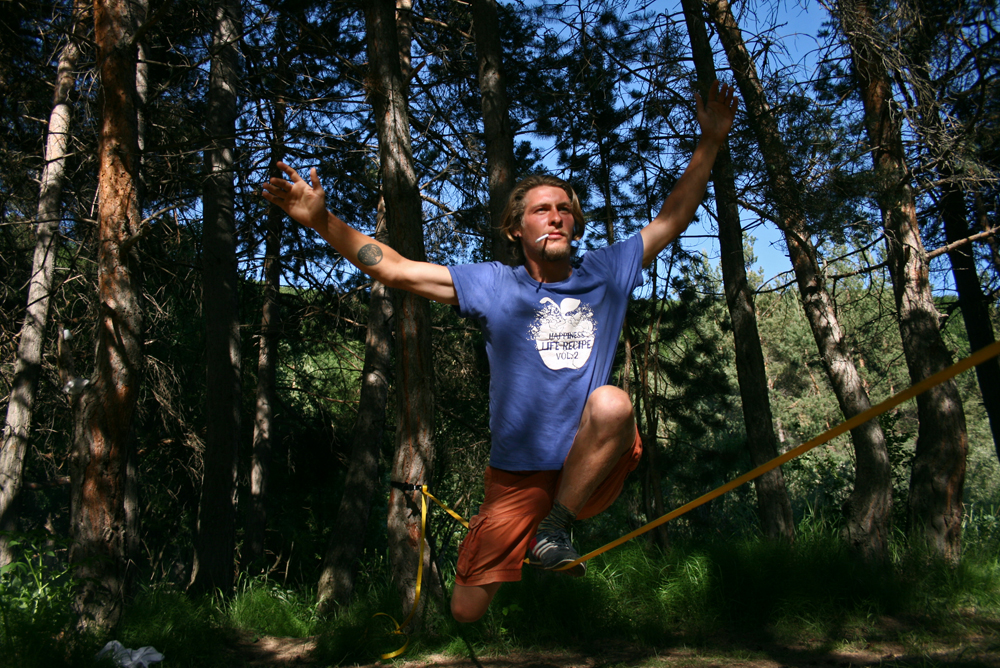 Danil on the trapeze.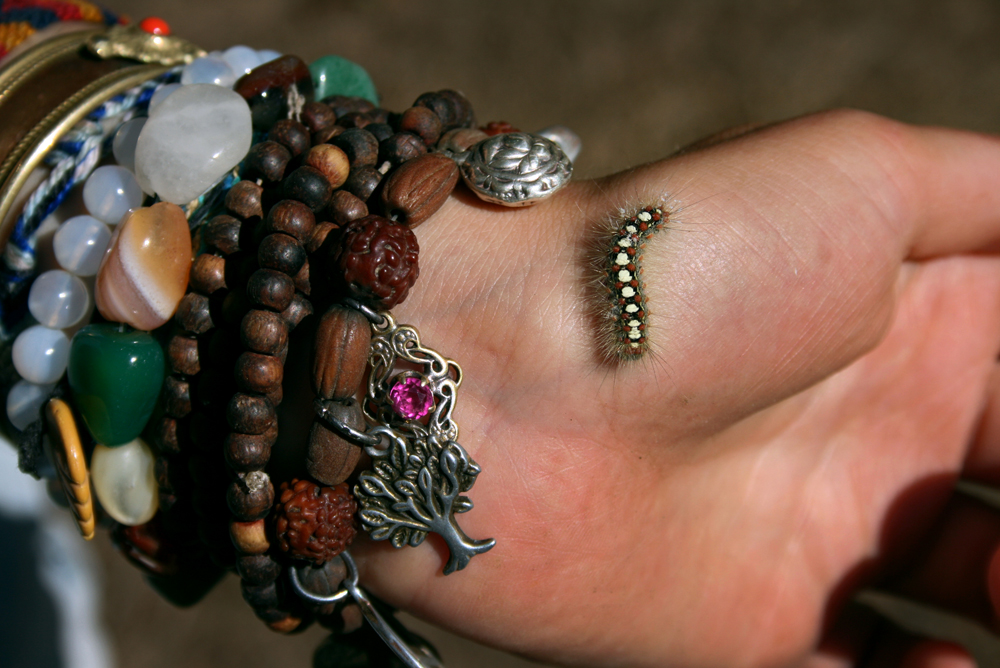 Ani found this little critter.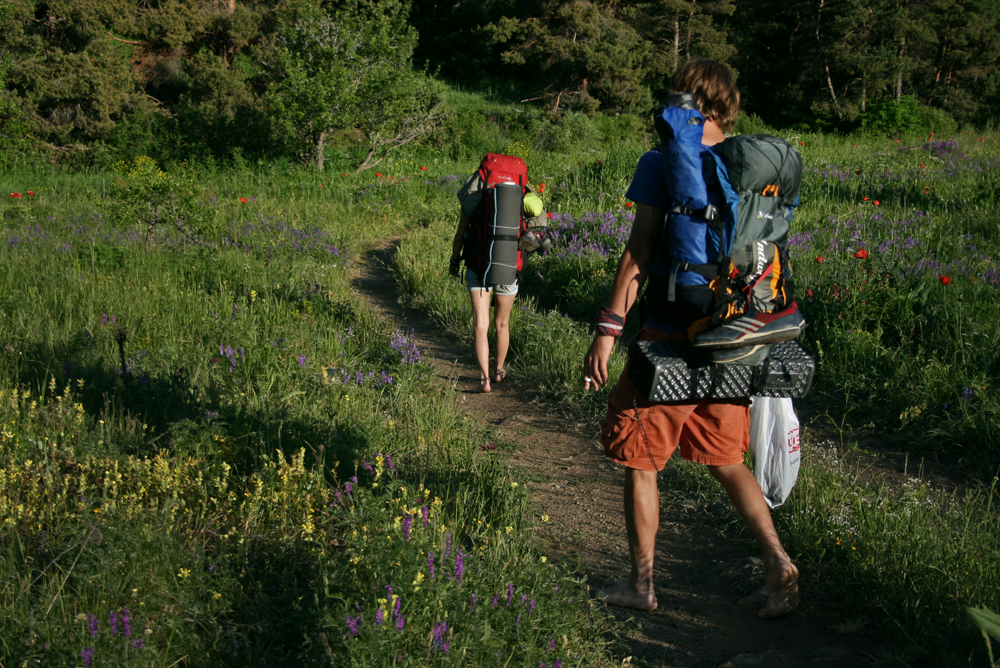 Collecting firewood before it gets dark.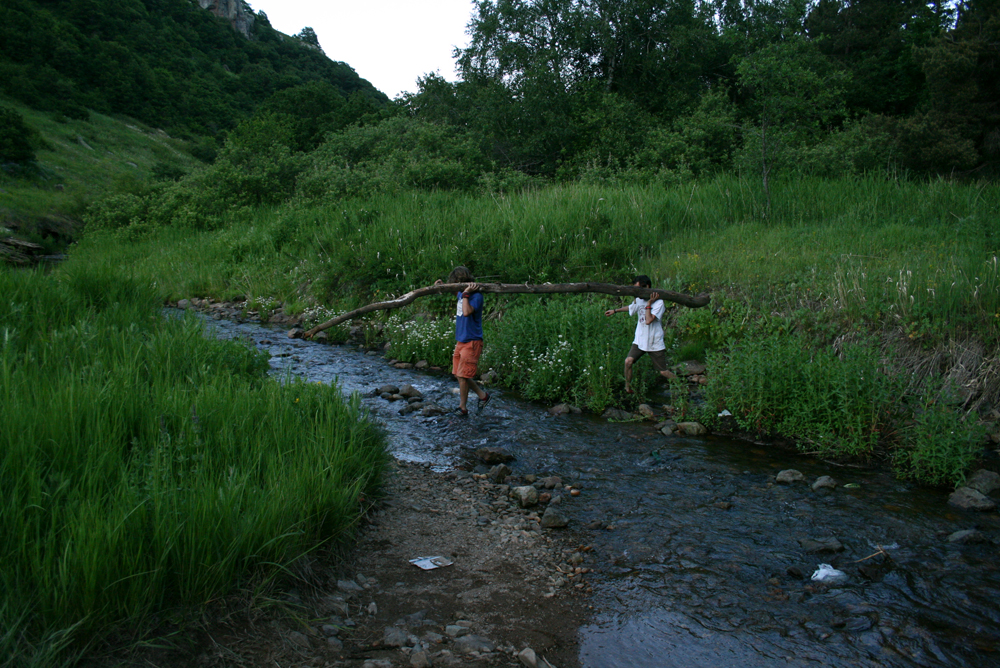 We didn't need this huge branch. The other firewood we collected was enough for a campfire and for the next morning's coffee.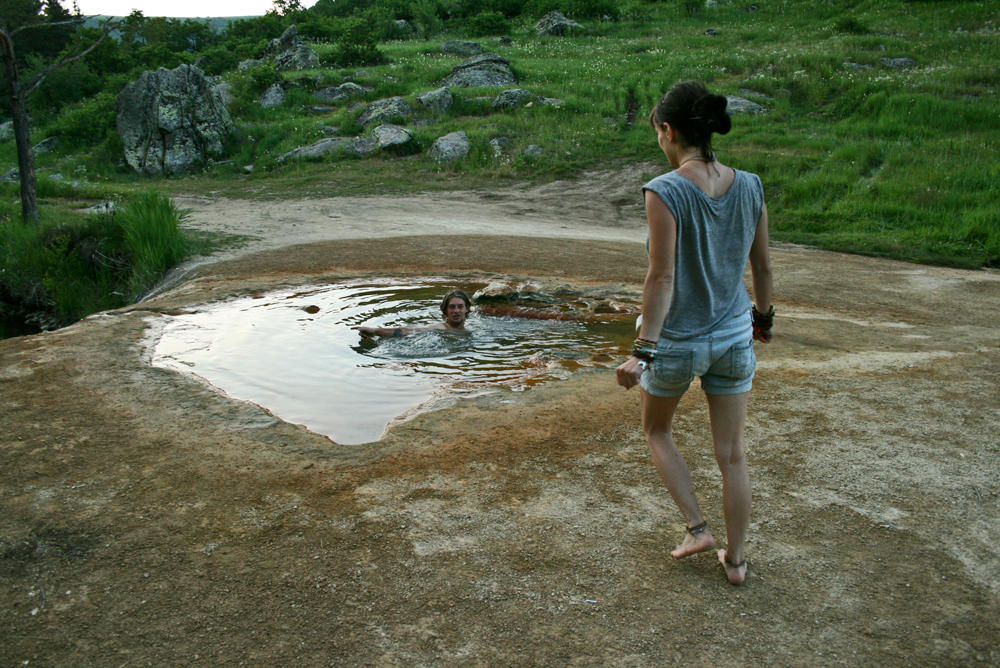 The tent's pitched and the fire's burning. Time to relax in the hot mineral pool that bubbles up every seven minutes.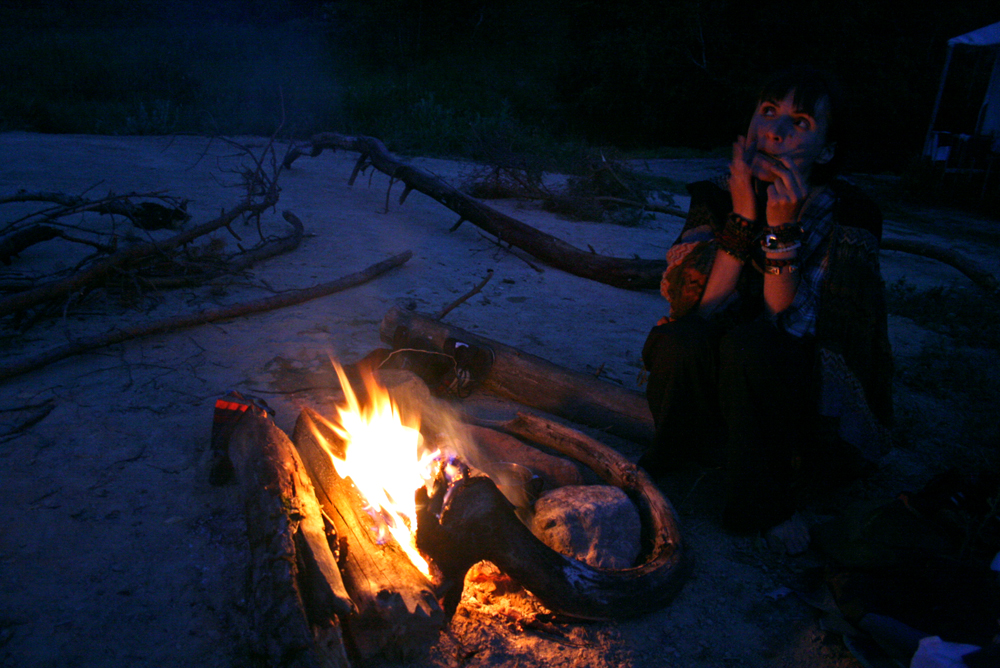 Sounds of the blazing fire gets the birds a' chirping.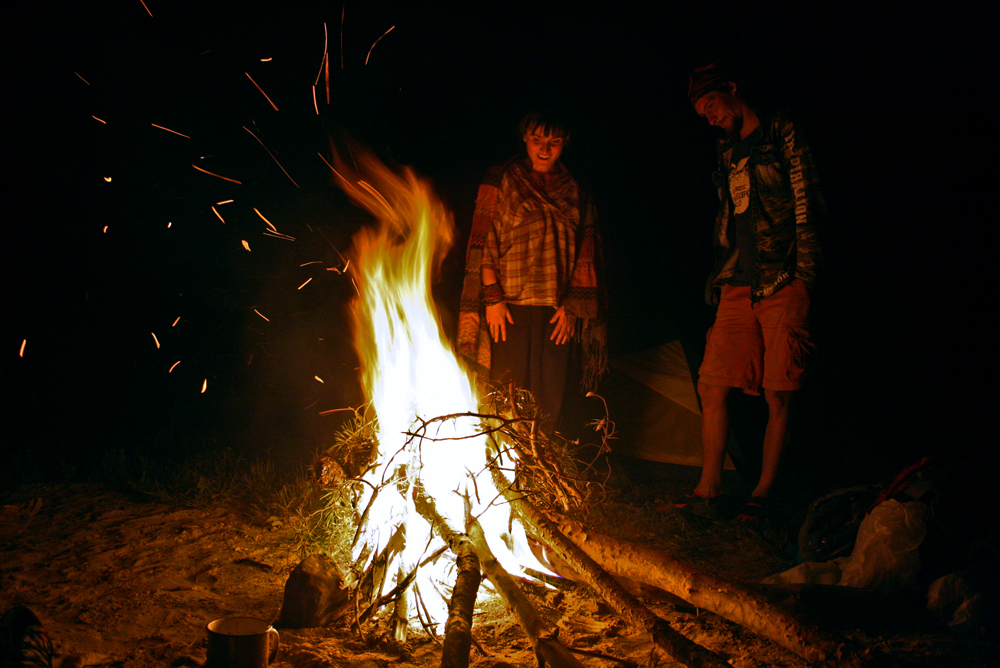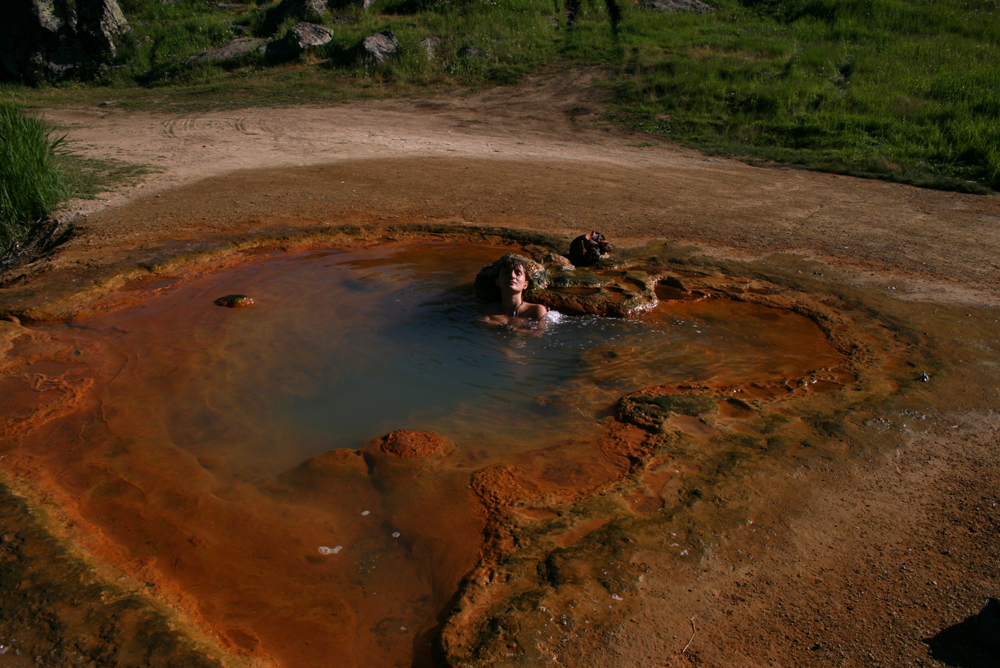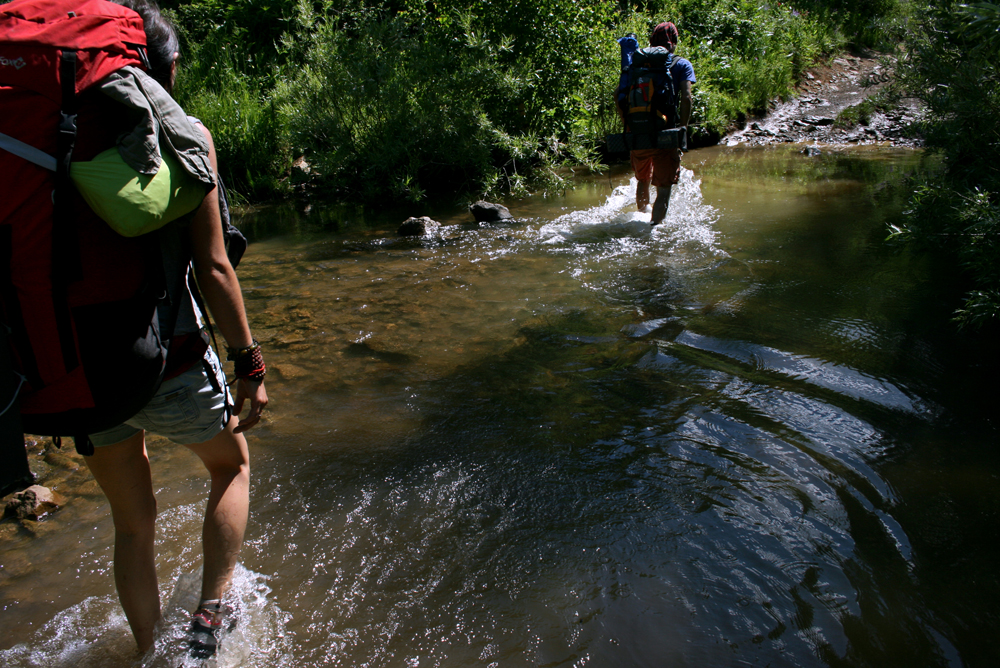 Dawn at Darayourd.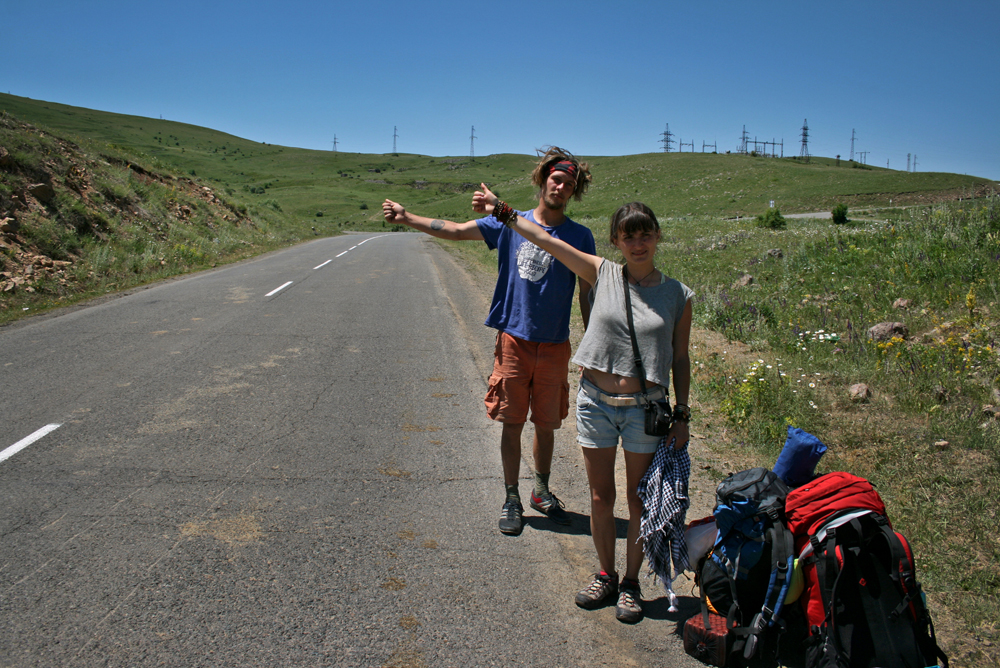 Cars were scarce the following morning on the way back to Yerevan.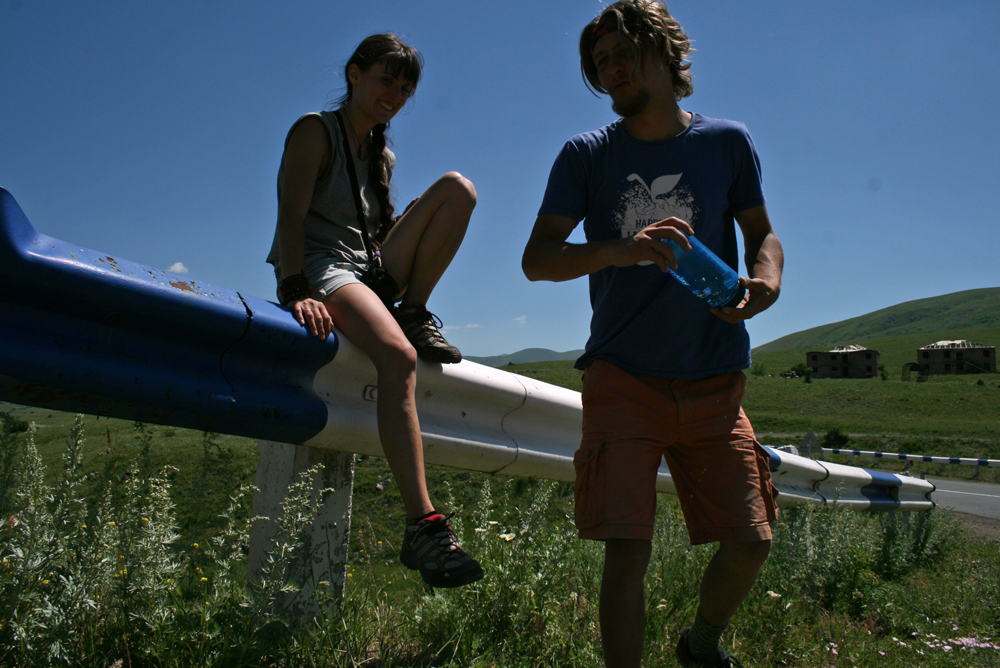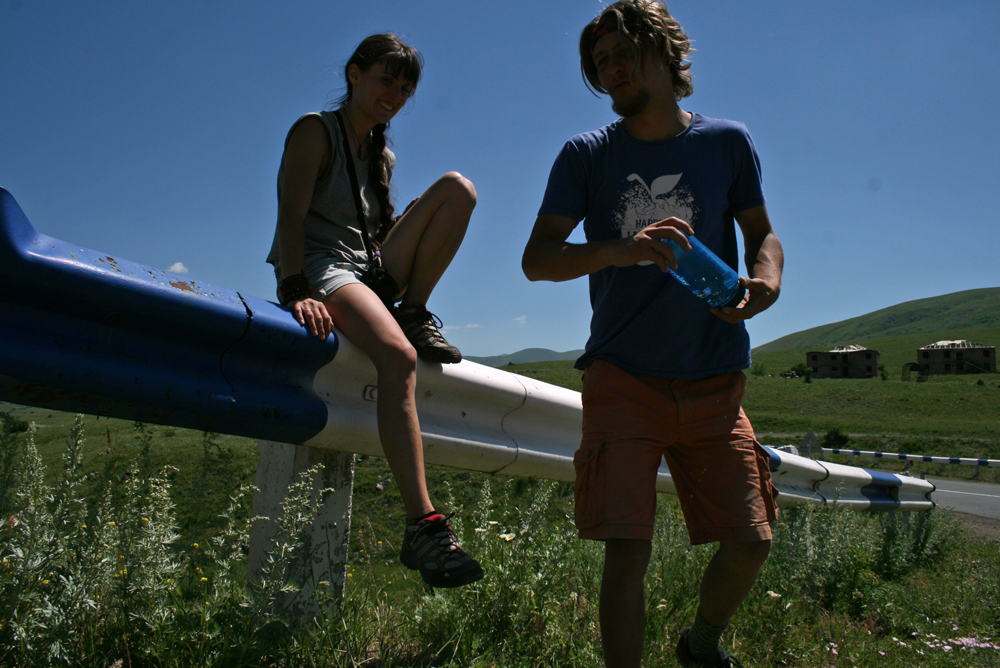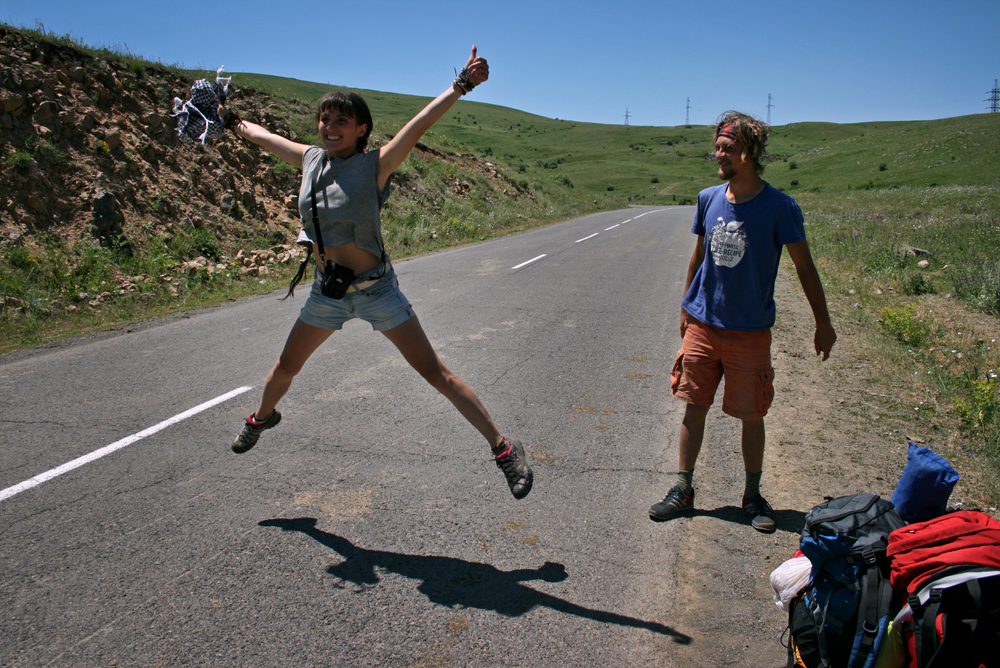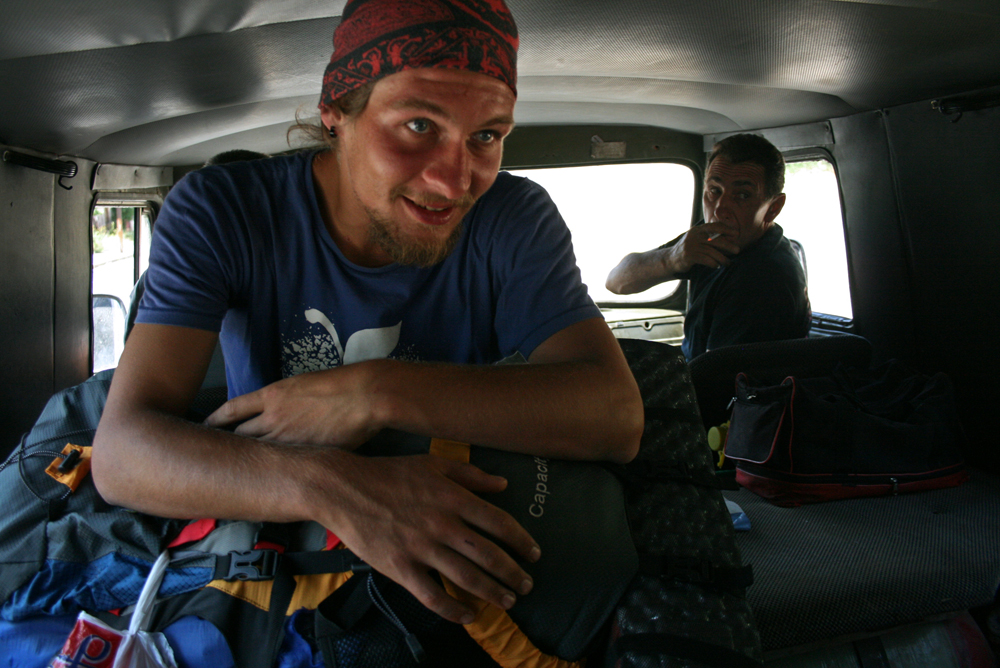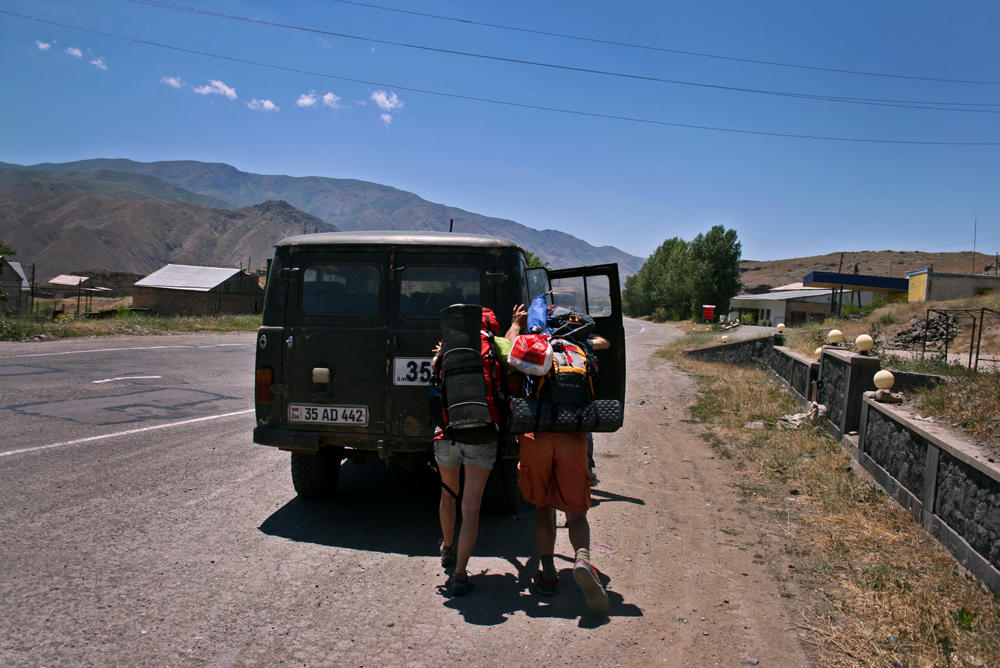 This jeep needed a little help.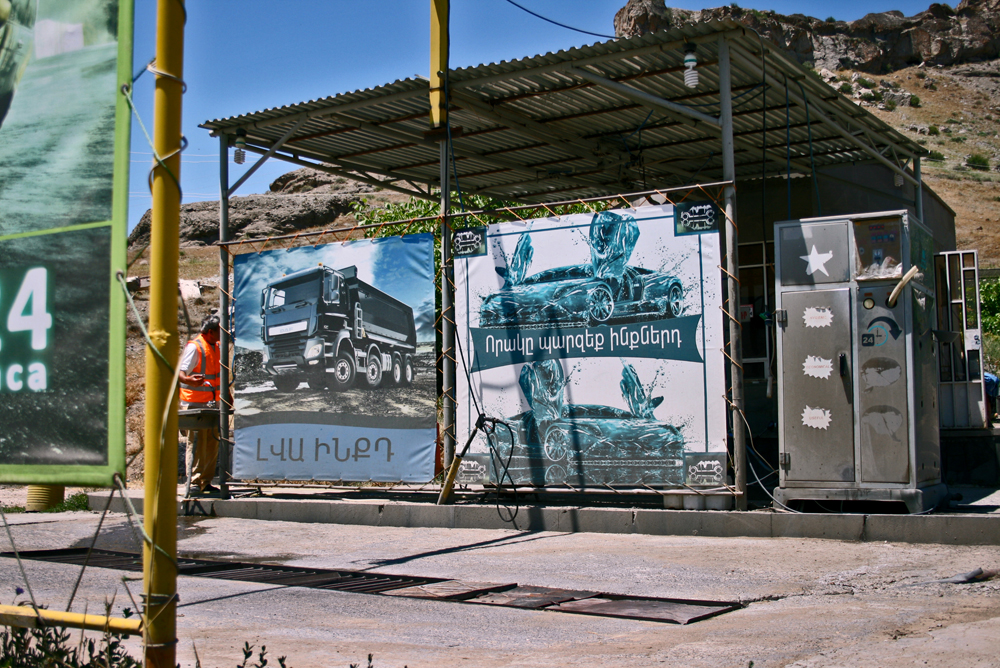 The sign on the left says, "clean it yourself"; on the right, "you judge the quality"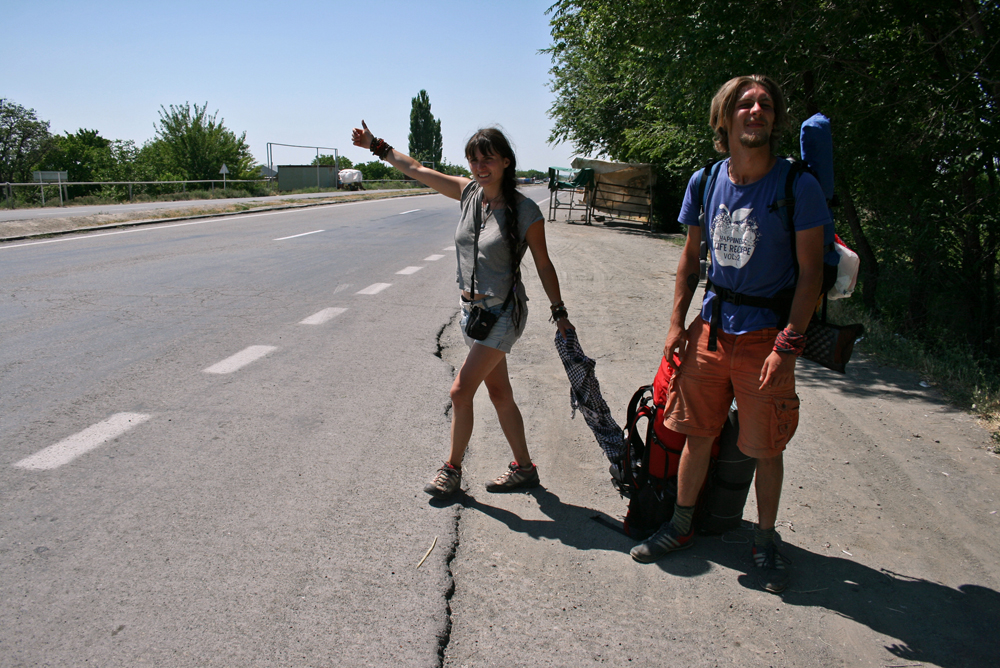 One driver, who teaches an Armenian song and dance class in Vayots Dzor, took us all the way to Khor Virab. We flagged down another car for the final leg to Yerevan.
If you found a typo you can notify us by selecting the text area and pressing CTRL+Enter