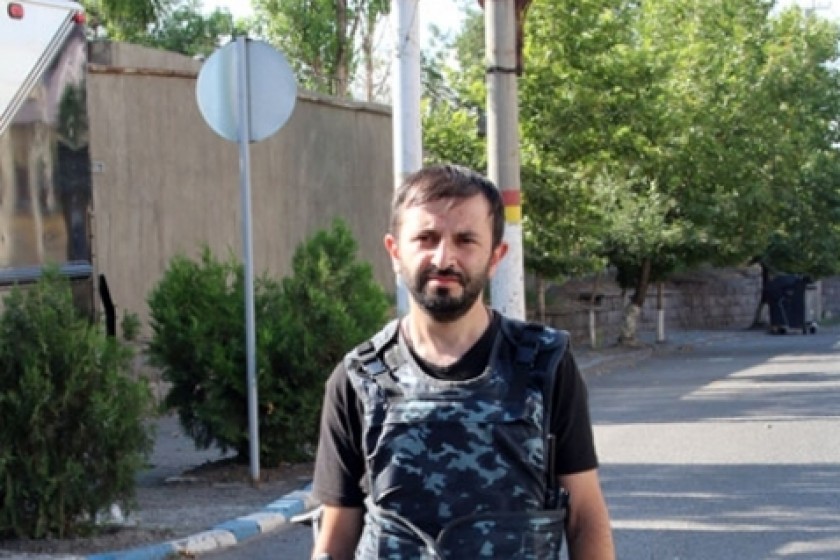 Police Mercilessly Beat Sasna Dzrer Member After Trial, Says Lawyer
Areg Kyureghyan, a member of the Sasna Dzrer group that seized a Yerevan police building last July, was beaten by police soon after his trial devolved into chaos and was halted earlier today, this according to his lawyer Moushegh Shoushanyan.
The attorney says that he visited Kyureghyan at the Nubarashen Penitentiary after the trial and that his client told him that police hit him more than 100 times.
Kyureghyan and police got into a shouting match at the trial when cops prevented him from passing a written note to his lawyer.
The lawyer says that the police refused to return the note to Kyureghyan, who demanded that it either be returned or to remove him from the courtroom.
The police complied and that's when they started to beat Kyureghyan, says Shoushanyan.
The lawyer says that the prison physician has written a report confirming the beating, but that Kyureghyan has refused to sign it.