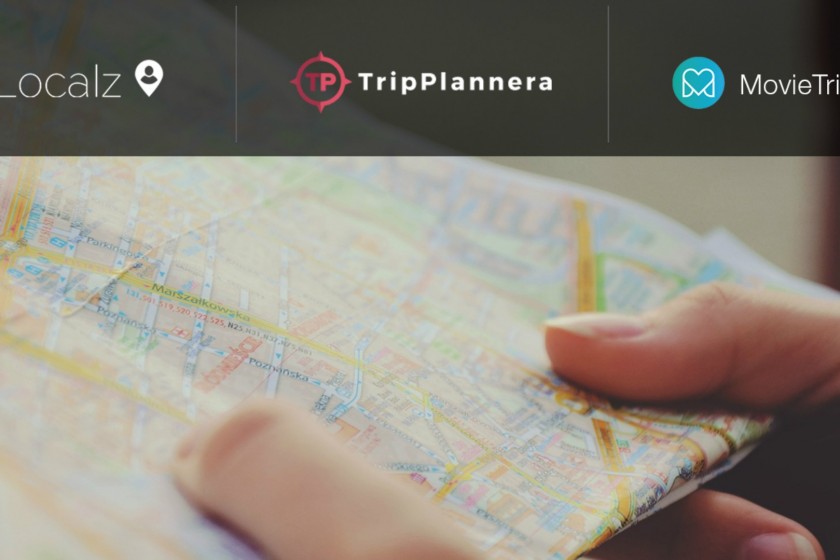 Three Armenian Start-Ups: Organizing Your Travel Plans with New Technologies
By Mane Gevorgyan
If you have already decided where to spend your vacation, there are three Armenian start-ups to help you decide how to organize it.
"Localz" is an online platform that mediates between tourists and local tour guides, "TripPlannera" is an online tool for quick and efficient planning, and "Movie Trip" finds places in the country you're visiting where scenes from the famous movies were shot.
Localz
Localz offers a unique option for traveling with a new approach and experience. It is an online platform, through which you can find local travel guides before travelling, jointly plan your potential treks,and organize entertainment activities.
Artavazd Sokhikyan, the start-up's co-founder, says: "Localz is the first to offer tourist routes according to tourists' demands. Tourists are usually offered the main routes or the basic, classic things to do, that are meant for almost everyone, while we start from the opposite. Anyone can register and offer their services as a guide. Tourists visit our site or download the application, mark the country or the city they are going to visit, and choose the period of their stay. After that, they have the possibility to note what they like, what they want to do, who they're travelling with, and other requests. They also select the language they would require from the guide. According to the noted specifications and requirements, the system chooses and recommends appropriate guides. The tourist chooses one of them, opens the window for writing messages and starts communicating. Based on the wishes of the tourist, the guide makes a personalized tourist route. "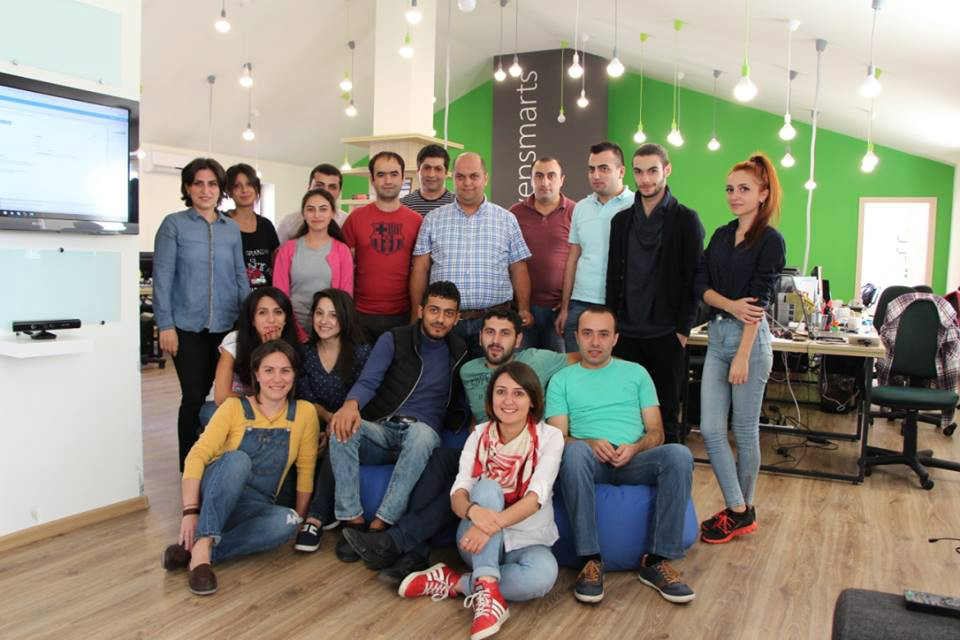 The main advantage of Localz is allowing one to bypass the classical routes and travel the most hidden, sometimes those even unknown to many locals, but very picturesque corners of a village or a city with the help of locals. Artavazd adds: "Recently, we have noticed a new tendency. Many tourists prefer non-professional guides, because locals are able to make changes and add interests even in the same classic Garni-Geghard route. We have an interesting combination of not very standard and not very local proposed routes. "
There are no qualification requirements for tour guides, but tourists can rate the guide online and leave comments, based on which others may choose an appropriate guide. Due to healthy competition, the offered prices are quite reasonable. According to available statistics, the tours offered by Localz are 25% cheaper than those offered by travel companies. Although Localz is simply an intermediary platform, however, in case of substantiated dissatisfaction of tourists, the founders are ready to return the full amount.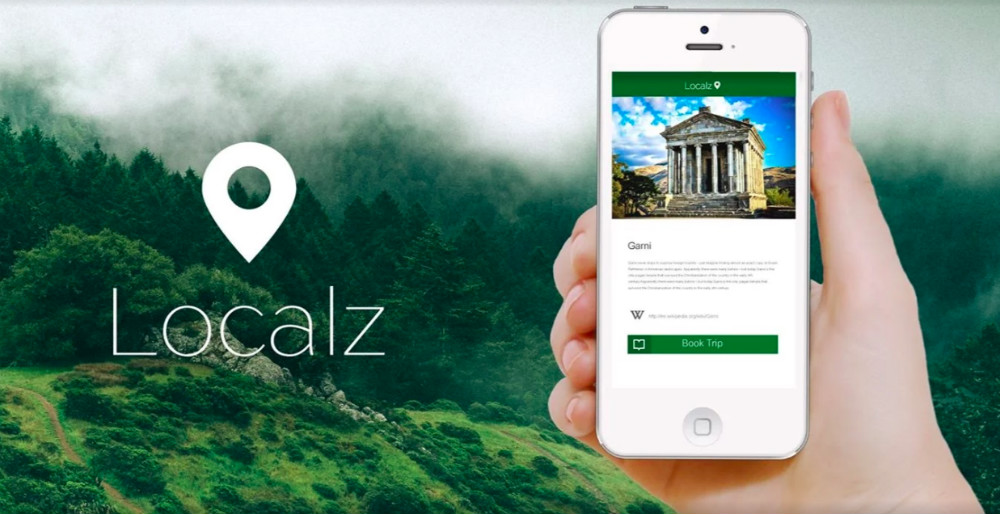 Localz is now available in seven countries: Armenia, Georgia, Sri Lanka, Italy, Egypt, Czech Republic, and Austria.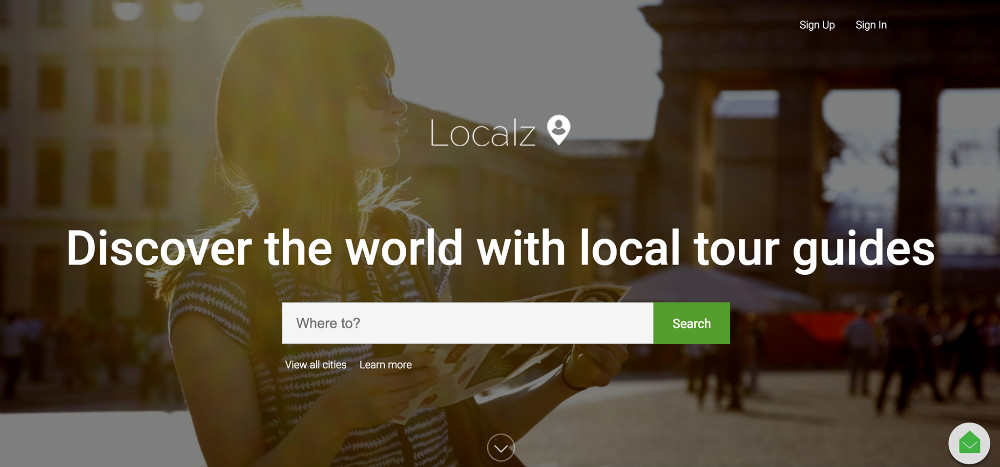 New features are expected to be added in the future. There will be a possibility for a video call, which will allow you to save time and plan your route within few minutes, better know your future guides and understand whether their knowledge of languages is sufficient or not. The option of suggesting tour guides and tourists based on the common interests on Facebook will also be added soon.
TripPlannera
"People spend an average of three weeks planning a trip, while TripPlannera can do it in just a few hours," says Hmayak Tigranyan, co-founder of the start-up.
"Part of the data we have is collected from different platforms, on a cooperative basis, and we've added some of it based on our own travel experience.We have a very large database. We are the first to offer a platform where not only sightseeings, but also restaurants, important events, possible tourist routes, and many other things are included. There are other platforms that advise where to go, but those do not help with planning the routes," says Hmayak.
TripPlannera is the only platform where you can select your preferred city, the days of your trip, and create a platform, where sightseeings, food items and everything you need to plan your trip will be marked with different colors.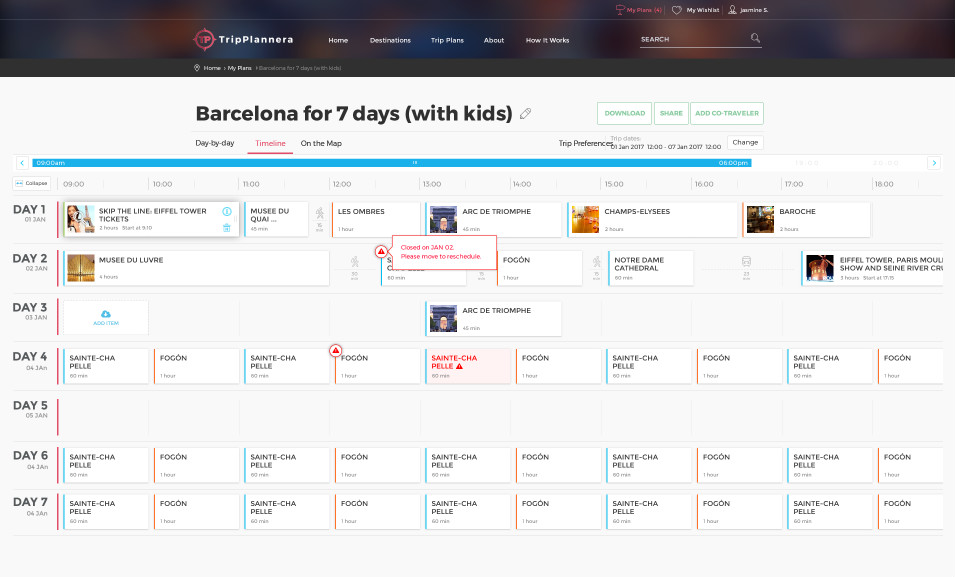 People can choose the preferred places from the list, see the distance between them, note how many hours they are going to stay, and calculate how many places can be visited in one day. The system also allows one to see,for example, when museums and theaters are open, as well as click the respective links and book tickets at once. "This is the first platform that includes important local events. In case of other online platforms, a person has to plan a trip with paper and pen, look at different sources for finding something about events. As a result, people lose time. People often plan their entire trip around a concert or other event, so this is very important."
TripPlannera alsooffers ready-made tourist routes developed by professional guides. The important thing is that tourists can keep their routes in the system and share with others. It's often interesting to see not a professional, classical approach, but the experience of others, with all their shortcomings and advantages.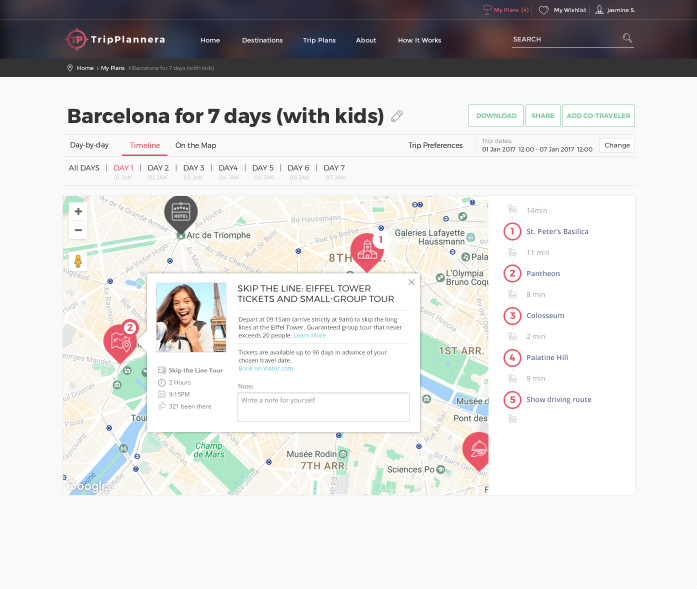 The website design is simple and understandable, so it's easy to plan the trip. There isan opportunity to leave comments and reviews. If you didn't like some café, you can mention it there to make it easier for others to plan. In the near future, people will be able to give personalized advice. The tourists will select if they are alone, with family, what they like or, for example, if they walk slowly or fast, and routes will be offered taking into account personal preferences and habits.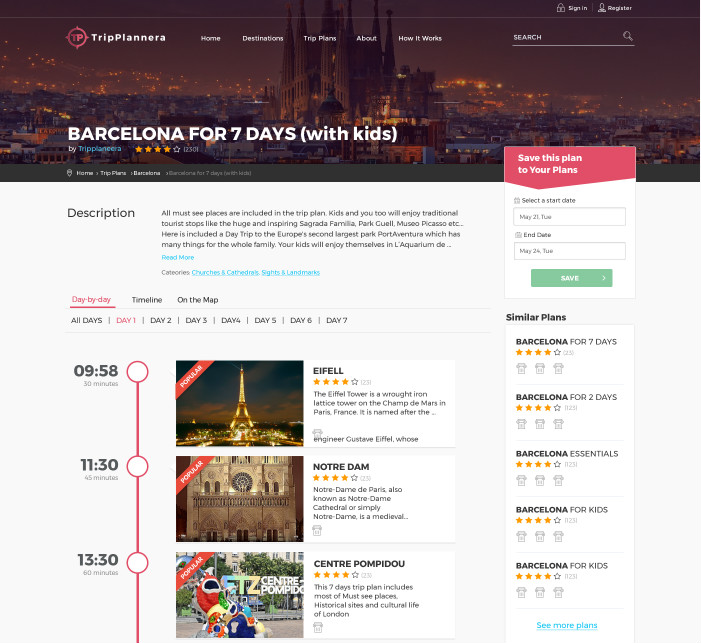 Notifications system will also be added. For example, if you are planning to go to the museum at 7 PM (you specify it on the planning platform) and it is closed at that time, you will immediately receive a notification. You will also receive a notification if you plan to visit a place far away from your previous destination.
If you plan to travel with your friends or relatives, another good news is that you can share your TripPlannera plan with others and make changes and rearrange things simultaneously, taking into account common interests.
Movie Trip
"People often think that movies are a different world, and everything there is more pleasant, more beautiful than in actuallife. Now they have the opportunity to be in those places where these movies were shot and make sure that those are common places where you can sit and drink coffee, too, for example," Artavazd Yeghiazaryan, co-founder of the Movie Trip start-up, says.
Artavazd likes watching movies and traveling. A few years ago, when the IT start-ups were growing in number and new ideas were becoming implemented more and more, Artavazd decided to create a platform that would allow people to find, for example, Amelie's cafe, any corner from Woody Allen's films, take a photo and share with friends.
"After some research, I realized that I was not the first person to be interested in it, but there was no platform where all this could be found. There are many blogs with information about movies shot in specific cities, like movies shot in New York or in Paris. There are also some travel companies that organize tourist routes according to the movies. Taking all of this into account, we wanted to create a tool for people to easily find everything that is related to a specific movie. We realized that very often people do not plan much in advance. People arrive in Paris and know that they should visit the Eiffel Tower, but during the day they decide to find Amelie's café. We help to find it easily. They just need to download the Movie Trip app on their phone," Artavazd says.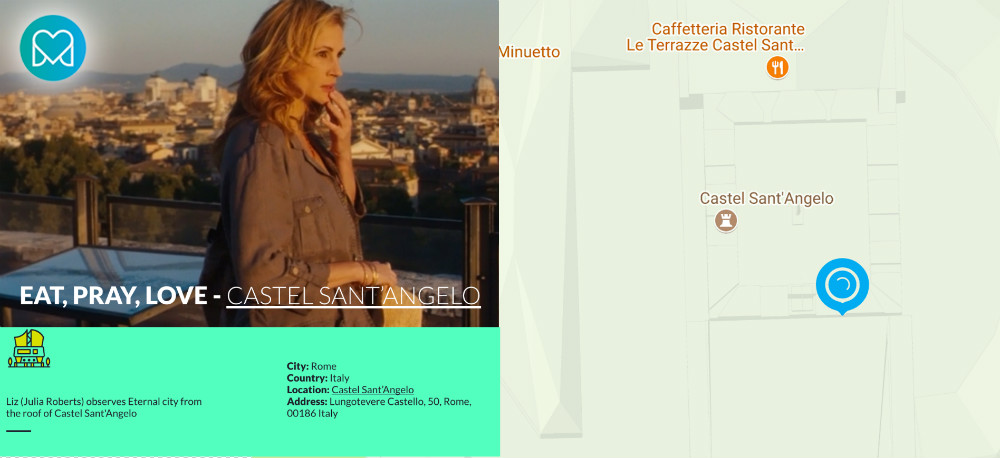 The main advantage of Movie Trip is the following: if you're in a certain area, but you do not know what movies were shot nearby, you can just locate your position in the app, and the system will find and show the movie scenes that were filmed in that area. The app also has a Check In feature: you can take a photo at a place where a movie was shot and share it on social networks. The photo will appear with an appropriate description and story.
In addition,Movie Trip offers tourist routes, mostly for hiking. There are now 3,076 movie locations, 603 movies and 5,937 scenes in the app. The most common places of scenes are bridges, and this list is constantly being updated.
"We had a list of films in advance. We've collected some of the data from blogs, but mostly we have watched the movies and highlighted the exciting scenes ourselves. There was a moment when I was watching movies not just for watching them, but for finding some scenes. Our whole team constantly watches films and updates the list. That's why our database is more complete. Each scene in the app has its own description. Most of the films are American. Our Armenian films are also included. The movie The Men (Tghamartik) is done especially well, " says Artavazd. He also speaks about the details with which the application differs from others. "On the other platforms, a place is usually included when it plays a role of another place in the movie. For example, according to the script, Harry Potter's Hogwarts School of Witchcraft and Wizardrydoes not exist in reality, people cannot see it, but the shootings were done in a concrete castle. That's why that castle is not included in our list. For such places, we consider adding a separate heading, Fantasy Locations. And, on the contrary, many films were shot in studios and are not included in the lists, while we mark them on our map. We update the data from time to time. There were many cafés that have already been closed, historical sites that do not exist anymore, but all the possible places are included in our list of scenes. "
It will soon be possible to find movie locations not only according to films, but also cities. The founders are thinking of ways to ensure that the application is used offline as well.