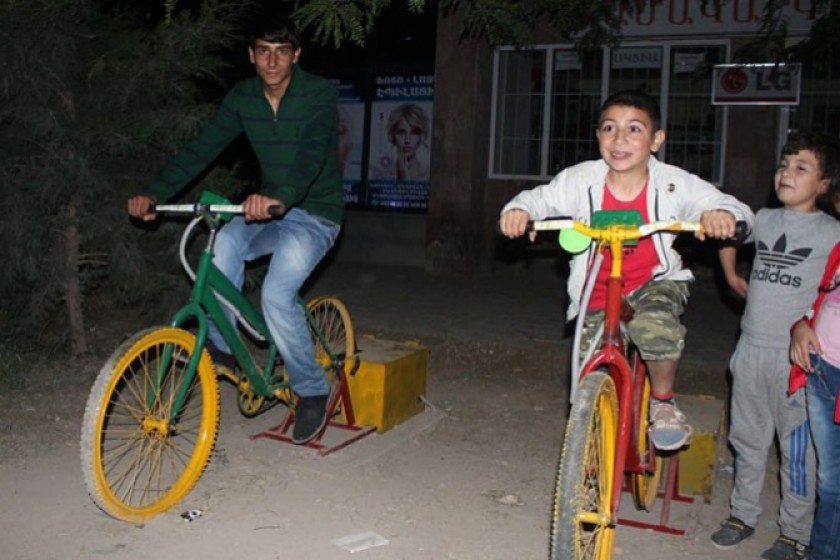 Bicycle Power: Illuminating a Children's Park in Vedi, Armenia
The lights in a children's park in Vedi, a small town in Armenia's Ararat Province, are lit by bicycle power.
Young and old alike can hop on the bikes installed in the park and start pedaling, powering up the batteries inside.
The stored electricity is then turned on after the sun sets, and voila, the LED lights go on.
The project is the brainchild of Levon Haroutyunyan. He shared the idea with his environmentalist friends in January, and they got to work.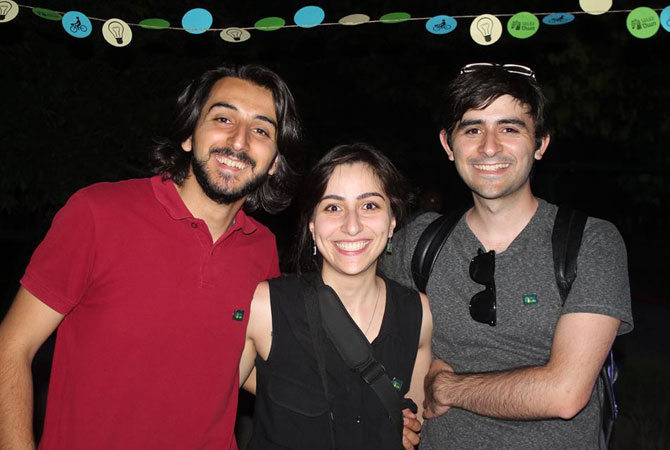 The group says the idea both offers solutions to local environmental issues and gets people exercising.
Levon and his friends, biologist Maria Antonyan, public health specialist Samvel Grigoryan, ecologist Arevik Avetisyan, and geography teacher Sona Movsesyan, purchased the two small and two large second-hand bikes and hooked them up to the Soviet-era generators.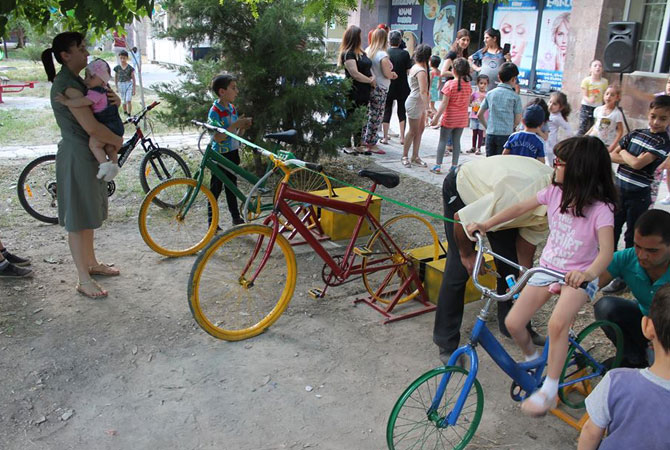 It appears that Vedi residents have taken the project to heart and enjoy the notion of lighting up the park via clean muscle power.