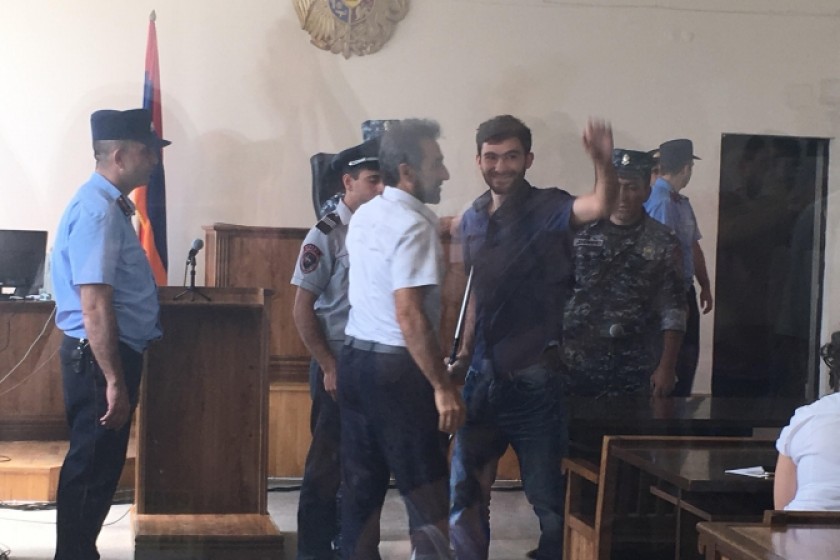 Yerevan: Sasna Dzrer Trial Continues with Shouts of "Happy Birthday Aram"
By Amalya Margaryan
The trial of 18 members of the Sasna Dzrer group that seized a Yerevan police station in July 2016 recommenced today with shouts of "Happy Birthday Aram".
Today's the birthday of Aram Manoukyan, one of the group's members.
Manoukyan, Hovhannes Haroutyunyan and Tatoul Tamrazyan were escorted into the courtroom in the absence of the other defendants who had previously been barred from the court for improper conduct.
Sasna Dzrer supporters also held aloft a banner congratulating Manoukyan outside the court