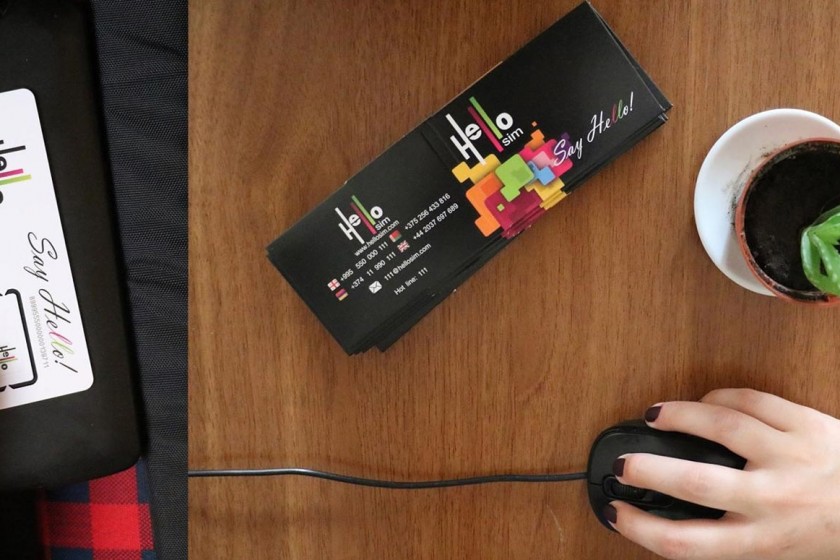 Armenian Start-Up HelloSIM: Affordable Mobile Internet for Travelers
By Maneh Gevorgyan
HelloSIM, а roaming card operating in nearly 207 countries, allows you to use 1GB of Internet, make calls and send SMS at a relatively cheap price. The card costs 7,500 drams (around $15).
Armenak Khachatryan, co-founder of the Armenian start-up, says: "Traveling has become a great pleasure. Ten years ago, it was impossible to find vacation options at a reasonable price. Nowadays, it's possible, but restricted communication is still a matter of concern for many. We are trying to solve this problem. HelloSIM ensures optimal roaming, thanks to the fact that we use the leading local operator for different regions, which allows us to have a low price without losing quality. For example, when the customer goes to France, our system shows it, after which the system analyzes, chooses the most favorable identifier for it, and the card starts working with it. Then the customer leaves from Europe to Singapore, the system relates the change and connects to China Mobile at once, because that's the best offer from our partners in Asia. Our system makes it possible for the SIM card to change its identifier without intervention and work on the best offers from our partners in the region. This is called Multi IMSI. "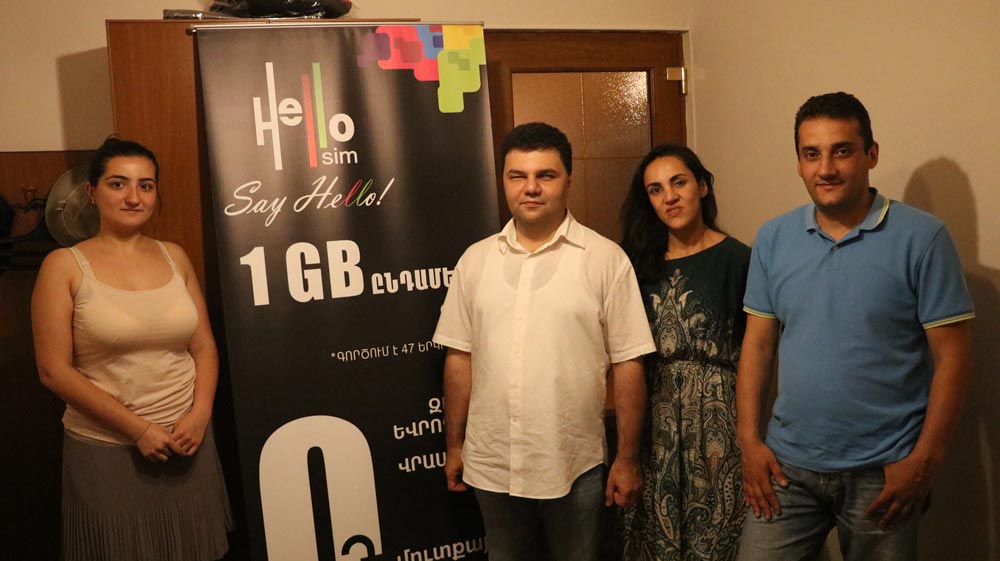 Travelers can order a card online or by calling. It's delivered free of charge in Armenia and other countries. This new number works on a prepaid principle. You choose the package or payment principle and get 100% of the amount on the card.
According to the first payment option, you put a certain amount of money and use it to make an Internet call or send an SMS. Service prices can be found on the website. As for the second option, HelloSIM offers ready packages with different costs. The card can be used indefinitely. There are different ways to charge - bank card, PayPal, Telcell, EasyPay, Idram payment systems.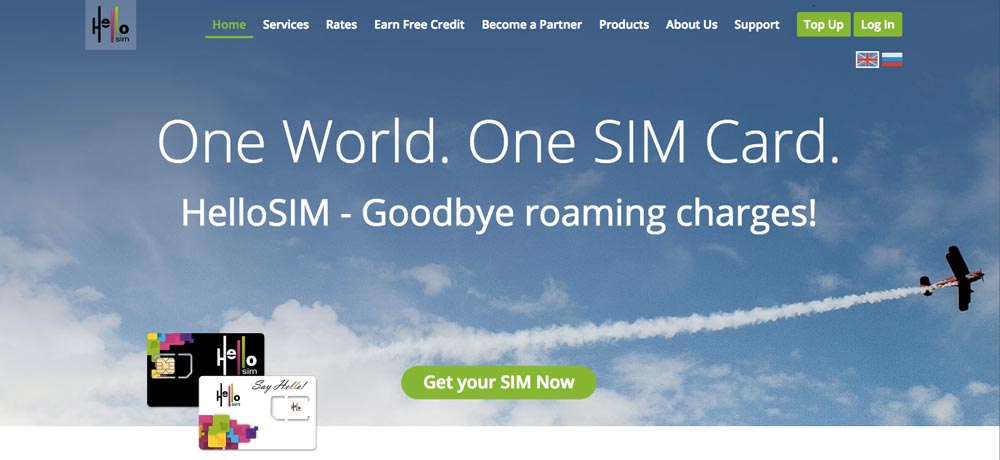 At present, HelloSIM provides Internet with an average Internet package access price in 49 countries, 1GB (Gigabyte) for 30 days, for only 7,500 AMD. The most affordable mobile Internet in roaming is provided by Ucom in Armenia, 1GB costing 25,000 drams. It means that the cheapest version on the market is three and a half times more expensive than the HelloSIM Internet package.
"Many people cannot imagine what they can do with 1GB of Internet traffic. It includes around 3,000 minutes of Viber, Whatsapp, Messenger, Skype voice calls, 300-500 photo uploads to Facebook, 150 minutes of video call, watching a film of 1 hour and 20 minutes' duration, 10,0000 SMS Chat messages. In the Transcaucasia and Russia, the average use of mobile Internet is 2GB per month. So, 1GB of Internet is quite good for 2 weeks, " says Armenak.
HelloSIM operates in all European countries (except Italy), USA, Canada, Russia, Thailand, China, Turkey, Malaysia, Egypt and other countries.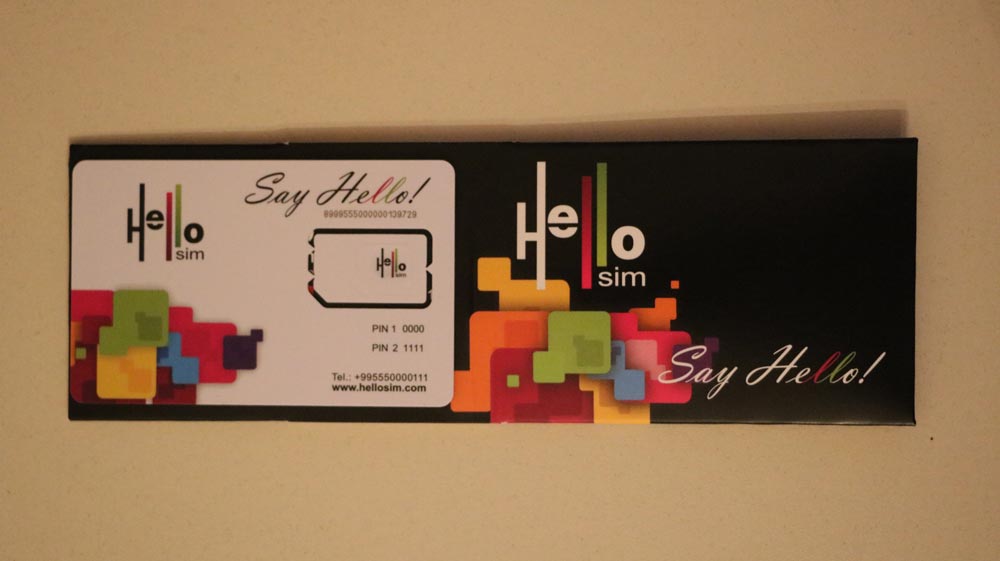 Armenak says that paying 20-25 Euros for Internet package is considered cheap in Greece, Spain and France. The creators of the card have tried to simplify everything. "When somebody goes to another country, it shouldn't be their task to closely monitor which cell phone operator it connects to or how much money is spent. We have solved this problem. We give countries and tariffs. The rest of the settings are not the traveler's problem. It should be noted that tariffs proposed by both traditional and alternative mobile operators are very complicated today. Cost of incoming or outgoing calls, days of Internet use are very messy, and people avoid confusing numbers. Moreover, roaming is associated with being expensive.
That's why we don't put a focus on calls. Internet takes care of all the communication needs of a person. Even in case of calls and messages, there is an affordable tariff plan. Calls from the European Union to Armenia cost 160 drams per minute, incoming calls are free, SMS is 24 drams, calls within Europe cost 70 drams per minute, " Armenak says.
An important advantage is that, for example, if you are traveling from one country to another, all settings and notifications are sent in Armenian. In case of problem, it is possible to contact operators and receive answers to the questions in Armenian. The same principle applies to Georgia. Now they are trying to do it in Belarus, and later - in other countries.
They started working on the project in 2013, and the product was ready in 2015. Last year, the card was tested, it had users from different countries, and now the number of card users has reached 10,000.
At first, many didn't believe that this is a feasible idea. As Armenak points out, thanks to their team's diligence, inventiveness and investing a lot of time, they have a new solution that is their property and they can sell or lend it to other companies that want to become a similar service provider or virtual mobile operator in other countries. "There is another, bigger market for our solution. It's required by systems that need global communication. It is used to build an IoT system. The card is required by those companies whose vehicles cross the border. Thanks to the card, they can always inform their centers about their position, fuel usage, engine status," Armenak says.
In fact, HelloSIM's function has been used to provide another successful start-up, Volterman wallet, with Global GPS Tracking. That is, when the phone and wallet are separated, the warning signal works thanks to the HelloSIM card. It's a successful collaboration, due to which two products go out to the international market.