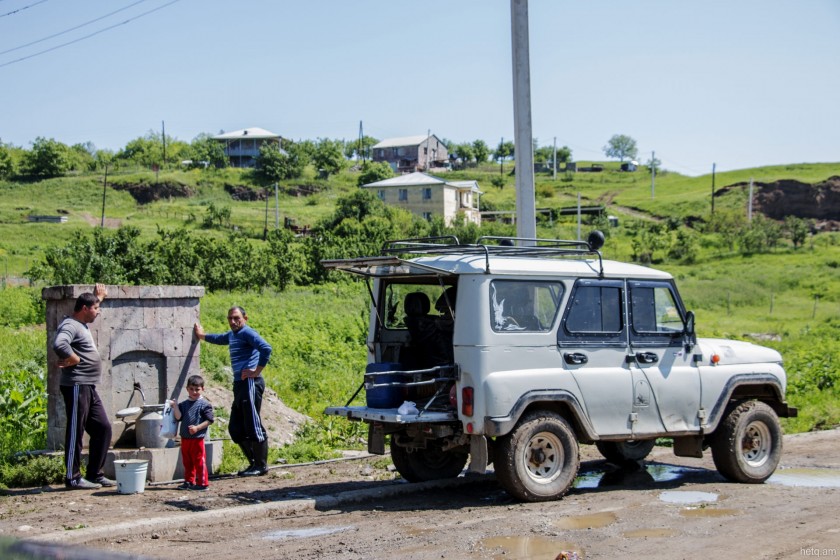 Sevkar Village: Lack of Jobs Feeds Steady Exodus of Residents
The demographic picture for Sevkar (Black Rock), a village in Armenia's Tavoush Province, isn't promising.
People are leaving the village, mainly due to a lack of jobs.
Enrollment at the village school has dropped from 450 to 315 over the past few years.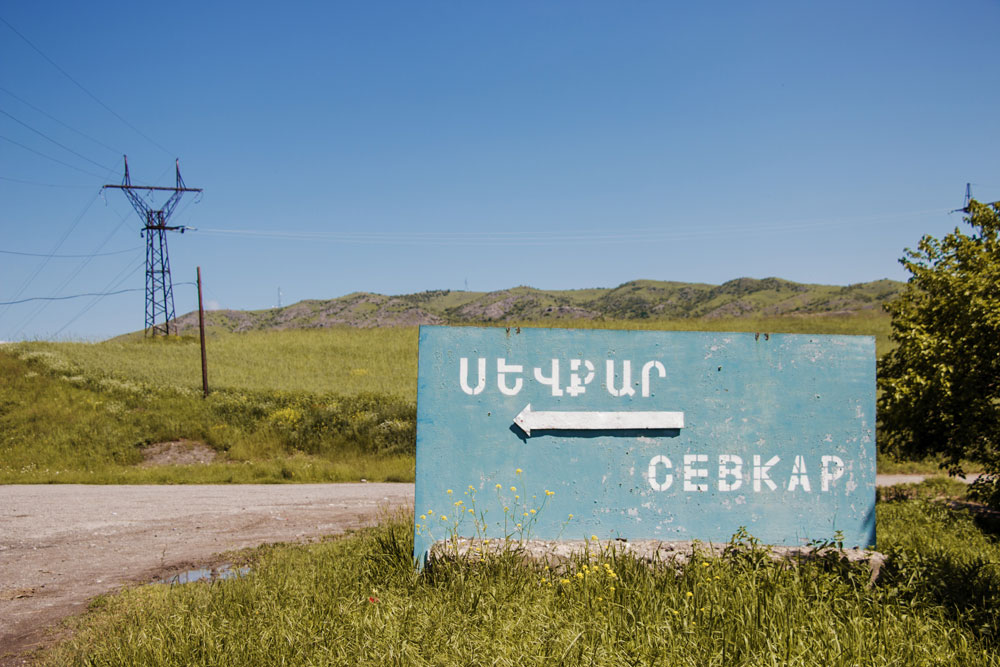 Sevkar, located six kilometers from the Azerbaijani border, shows traces of gunfire. The road signs are riddled with bullet holes.
Naira Tamanyan, the school principal, says that gunfire from the Azerbaijani side isn't uncommon, and that the village was shelled last September. One shell fell close to the school. Luckily, no one was injured.
Not much has changed in Sevkar. The cultural center and roads need repair, and the Saint Boghos and Bedros Church lies in ruins. There's no money to reconstruct it.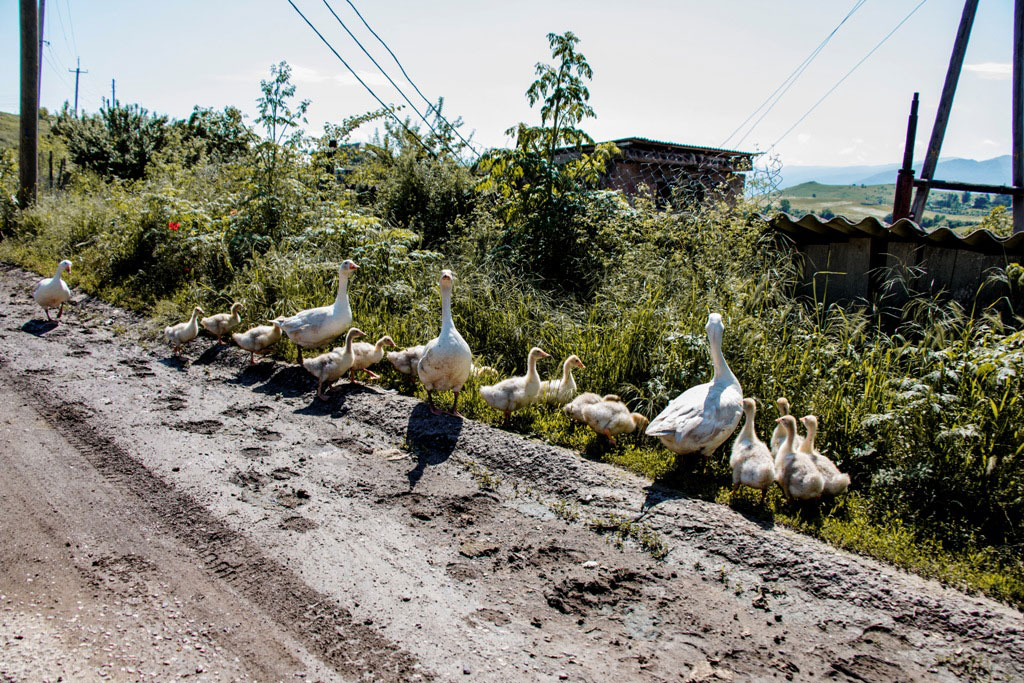 Sevkar Mayor Tatoul Teloyan wasn't at his desk when Hetq visited. When we reached him by phone, he said he was too busy to answer our questions. Residents were also tight-lipped about the issues facing Sevkar, arguing they didn't want to speak ill of anyone.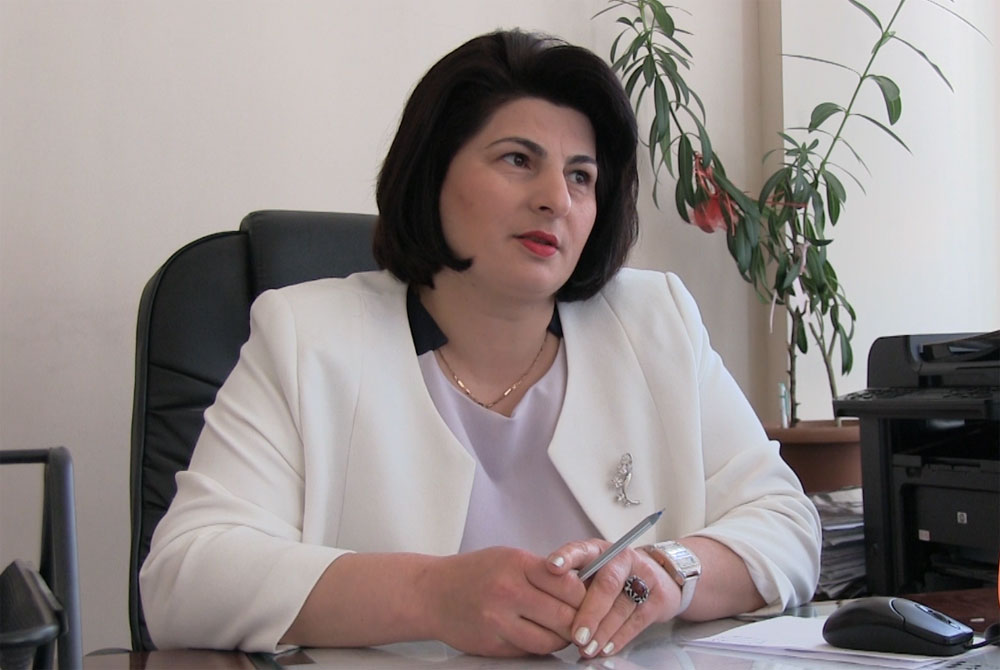 School Principal Tamanyan believes people wouldn't leave the village if they had jobs. They've gotten used to the periodic Azerbaijani gunfire, she says, but they want to live better lives.
Tamanyan says the government has granted various tax and tuition breaks to residents since Sevkar is a border village.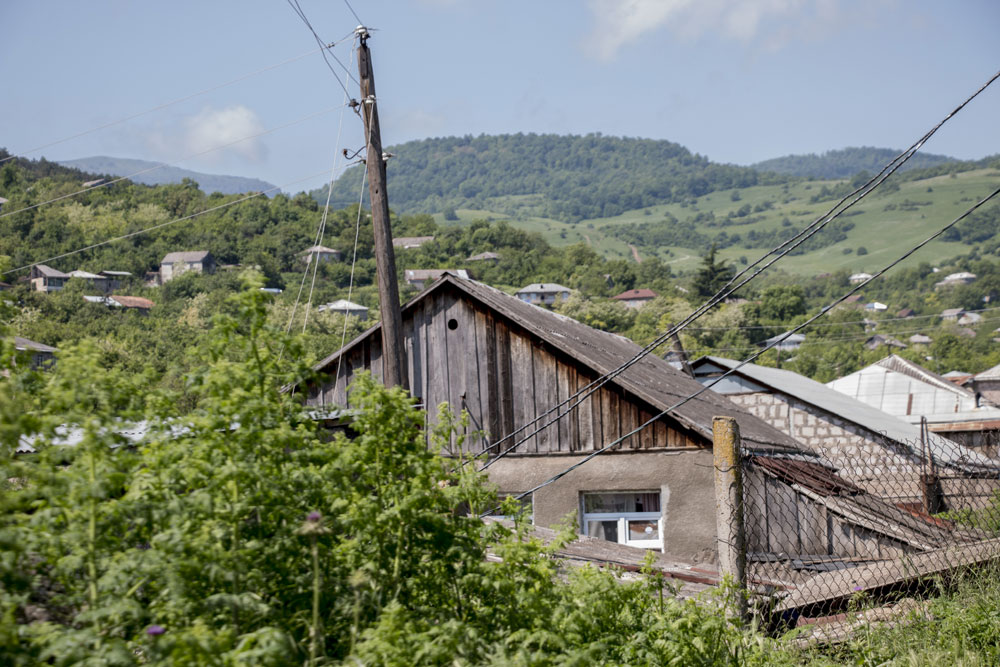 But such inducements aren't sufficient to keep people in the village, she says.
Her solution is to create small factories (fruit processing, lumber) in the village to provide work.
"If there's work, people will not leave their native village," says Tamanyan.
The school principal believes that support must be given to farming and animal husbandry, the two main developed sectors in Sevkar, otherwise, the village will vanish.
Photos: Davit Banuchyan